Thinking of You
Dear Phil Mickelson: A Letter from Augusta
The three-time Masters champion is miles away, but not out of mind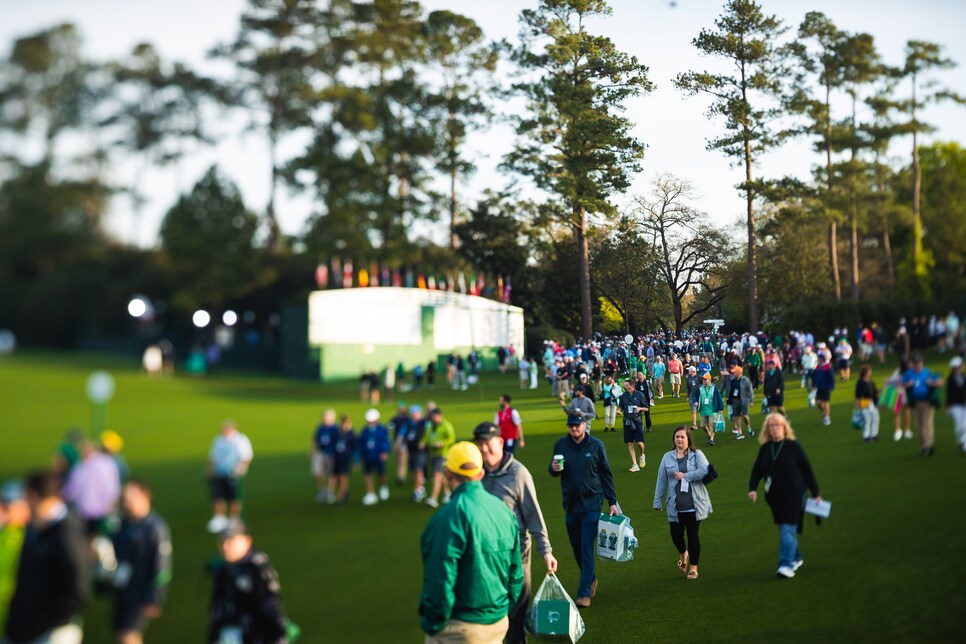 Wherever you are, I hope it's not too bad. I'm sure you're curious to know how things are in Augusta, where you've spent quality time every April for 29 years. Bryson said you've gone dark, so hope you don't mind my reaching out.
Obviously, it's Tiger-mania. As a showman, I'm sure you can appreciate his building the drama until the last possible moment. For better or worse, his imminent return has deflected attention from your absence. Though there remains a general lack of understanding as to why you're not playing. You overhear the simple questions in the gallery. "Where's Phil? … What happened to Phil anyway?" Apparently, the saga around rival leagues and the global/political/ethical dimensions of your involvement with the Saudi Arabian regime has been more than the average guy or gal interested in birdies and bogeys is willing to follow.
It'd be easier for the fans, and I venture also for yourself, if there was public clarity on the matter. Were you suspended by the PGA Tour, or were you nudged by Augusta National not to come? Or is this self-imposed break from the game truly of your own volition? I recognize the truth may lie somewhere in between; multiple conversations and suggestions behind closed doors leading to a decision of exile. But a straight answer would stop a lot of gossip. You know how the industry folks who hang around The Big Tree are. There are whispers of your personal unraveling to which I won't add any oxygen here.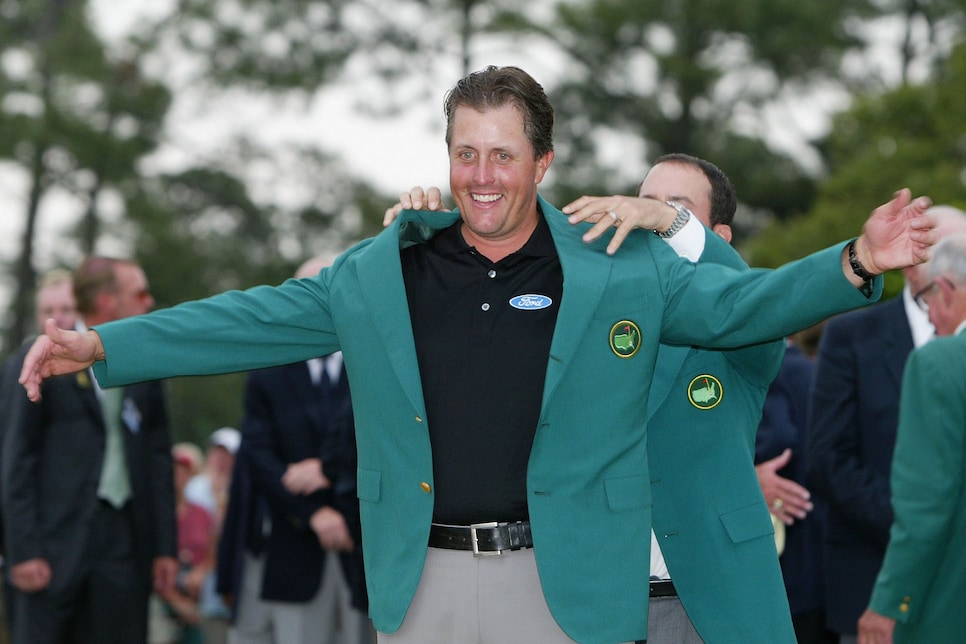 This morning, a barrel-chested state trooper in gray fatigues with a purple necktie waved me in, and just like that I was transported off a busy commercial strip that could be any town in America and into a great grass field. An attendant, a young woman in a green windbreaker with long hair braided in beads, motioned me toward what I also thought was precisely the most reasonable place to park. Other than the annoying dinging that accompanied the opening of my rental car door, everything was familiar. The rush of warm air on my skin, the scent of pine straw, a light pollen dusting on everything, the first pink shock of azalea—a ritual of the senses. I know you don't enter the Press Lot, Phil, but your drive down Magnolia Lane is a lob wedge away and I'm sure these same elements unfold for you in a comforting procession. In a world of frenetic change, isn't the constancy of Augusta National the most powerful part of its allure?
As always, the folks working security who scan my badge are friendlier than any person you'll ever encounter at any airport, ever. I love the Southern accent, the long emphases on unexpected vowels, and hear myself lilting in return. I AM fine, thank YOU. I don't know if you feel this way here, Phil, but their manners inspire me to be my best self. To be polite and gracious and do things as they ought to be done.
I heard a one-liner (from a Northerner) that you were caddieing for Tiger this week, clearly a leftover April Fool's joke. By the way, could you believe the rapidity with which Tiger's plane was tracked when he first flew to Augusta? Jets. I heard you sold yours. If out of consideration for the environment, respect. I'd like to think I'd maintain or even increase my high-principles if I had that kind of money, but it's hard to know.
I think you'd like the new tee box on No. 11. There's more space for patrons to gather, to cheer, to turn your forename into two syllables. "Let's go Ph—il!" The tee shot now asks for more left-to-right shape, so a good opportunity for you to turn one over with a draw and really create some separation from your playing partners. Thirty yards has been added with the new tee box at No. 15. More so than sitting lower, the bizarre part is glimpsing through the trees and being equal with the left side of No. 10 green. This added length might render No. 15 fairway the most do-or-die half-acre of turf on the property. As your three green jackets attest, there's little doubt which way your decision-making would tend.
The other quip making the rounds, more from the golf cognoscenti-types, is some variation of, "If you had offered me the bet six months ago that Tiger would be in the field this week and Phil wouldn't, I'd have lost my house."
Not that you'd be concerned, but I can confirm your photograph still hangs alongside all the other past champions. As much as it must hurt not to be here, I'm sure you're somewhat relieved the controversy isn't casting a pall over the proceedings (like it did at the Players). Honestly, the lack of acknowledgment of a current major champion's non-appearance is almost eerie. Your name has hardly come up in the main interviews. Dustin Johnson was asked about you and said he's trying not to think about it. "Yeah, not having Phil here, obviously being who he is and how much this place means to him, is definitely a little strange. But as far as [rival leagues are] concerned, I'm worried about playing the Masters."
The conversation might reflect otherwise, but you should know you are missed at Augusta National. The weather is crummy now, but this weekend looks glorious. You probably already know this, but modern science is beginning to hotly reassess the intelligence of plants and even their ability to make memories. When the competition is underway, none of the applause that echoes through the crisp air will be for you, but maybe the pines will know the difference.