Tiger Watch
Masters 2022: Stop asking Tiger Woods' opponents if they're surprised by him. They're not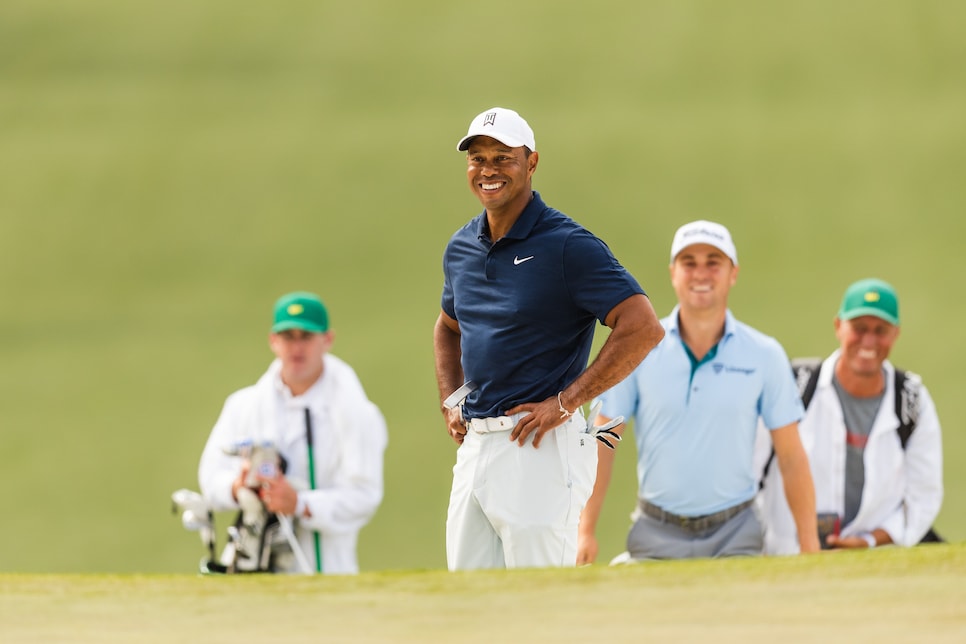 AUGUSTA, Ga. — The popular narrative is that on a spring day in 1997, Tiger Woods holed a putt to clinch a 12-shot win in the Masters, and a legion of young golfers swiftly followed him into the game. For that reason, it's difficult to imagine a more influential performance in golf history.
If Woods tees off Thursday at Augusta National, just 14 months after a devastating car accident, it might merit inclusion on the short list of remarkable Woods achievements. But to the generation of golfers who learned the game in his shadow, it still might not register as surprising.
"Yeah, it's crazy. Nobody has a work ethic and determination like him," said Justin Thomas, who played with Woods on Monday. "I've never seen [anyone like him] in terms of setting your mind to something and kind of setting a goal for yourself and proving to yourself and everybody that you can do it than him."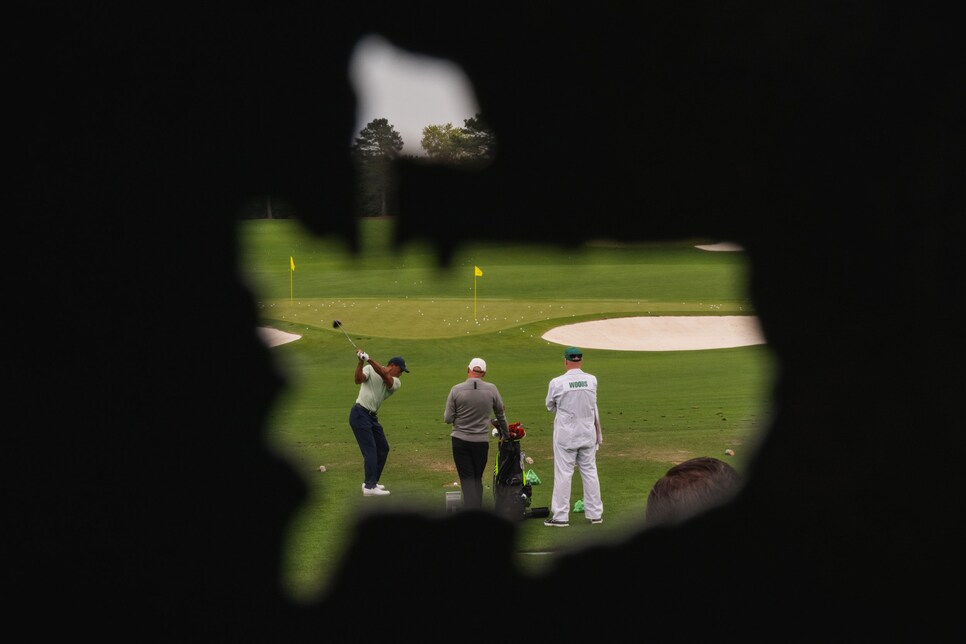 Asked about his Masters status on Tuesday, Tiger said: 'I feel like I'm going to play'
JD Cuban
For as long as Woods has been pro, even before his landmark win 25 years ago at the Masters, his competition has learned to expect being asked questions about him. It started out with how good he could be, which evolved into why was he so much better than everyone else. About a dozen years ago, the conversation around Woods shifted to reflect the turmoil in his personal life, along with a daunting array of injuries. But even then, at least publicly, few golfers were willing to doubt him.
"You've got to actually think he's going to be a better player on the golf course going forward," Padraig Harrington said on the eve of the 2010 Masters.
Back then, Woods was returning from a four-month hiatus following the dissolution of his marriage. He opened with a 68 and finished T-4. Compared to now, you wonder what the big deal was. It's been 14 months since Woods' accident, but 17 months since his last tournament, the November 2020 Masters in which he also opened with a 68 but then regressed each day to finish T-38.
The accident the following February might have paused conversation of Woods' competitive ambitions, but it turns out that's all it was—a pause. If Woods is here, his competition knows, it's because he believes he can contend. And those who've seen him up close—not to mention studied the arc of his career—believe it's within him as well.
"I wouldn't be surprised. I've spent a little bit of time with him at home, and the golf is there," Rory McIlroy said. "He's hitting it well. He's chipping well. He's sharp. It's just the physical demand of getting around 72 holes here this week. That's probably the question mark. But the golf game is there. So, would I be surprised? No, I'm not surprised at anything he does anymore."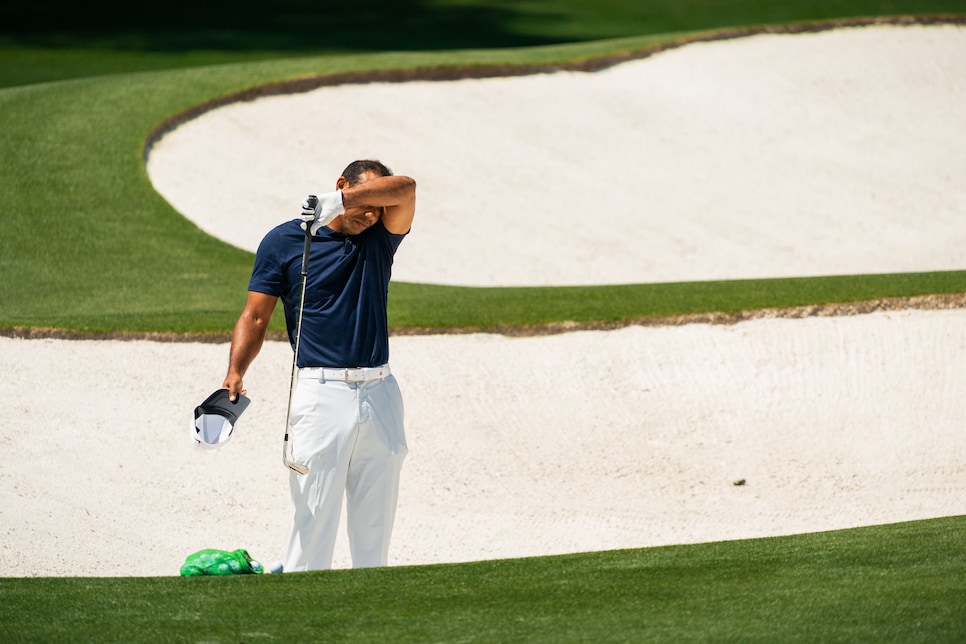 Tiger practicing on Monday at Augusta National.
JD Cuban
Fred Couples said he's been in regular conversation with Woods in recent months, but rarely has it been about golf. The two men talked about family—Sam's soccer, Charlie's golf, that sort of thing. When Woods informed Couples they were going to play a practice round together Monday, Couples wasn't exactly sure what to expect.
"I don't know the right words," Couples said "It's not shocking because he's the greatest player to ever play. You give him a couple minutes, you give him a couple good legs and he swings like this. But now comes the walking part of it, and I'm not a guy that's going to guesstimate on that. I watched it today, he looked phenomenal."
That practice round also reintroduced another singular Woods' dynamic: the tournament in which there is one featured attraction and a mere coterie of co-stars. Hideki Matsuyama is the defending champion. Cameron Smith is coming off the biggest win of his career at last month's Players, and Scottie Scheffler is the new World No. 1. All of those players would have a right to a piece of the spotlight days before the first men's major of the season.
All know better this week.
"I would say Tiger takes a lot of attention away from all of us, which I think is a good thing for us," Scheffler said. "He's used to being in the spotlight. Tiger is the needle for professional golf. We're all excited and hoping he's going to be able to play this week."
More Masters 2022 stories from Golf Digest