A "Taste" of the Masters
Masters 2021: The real star of this year's tournament is the new beer Augusta National is serving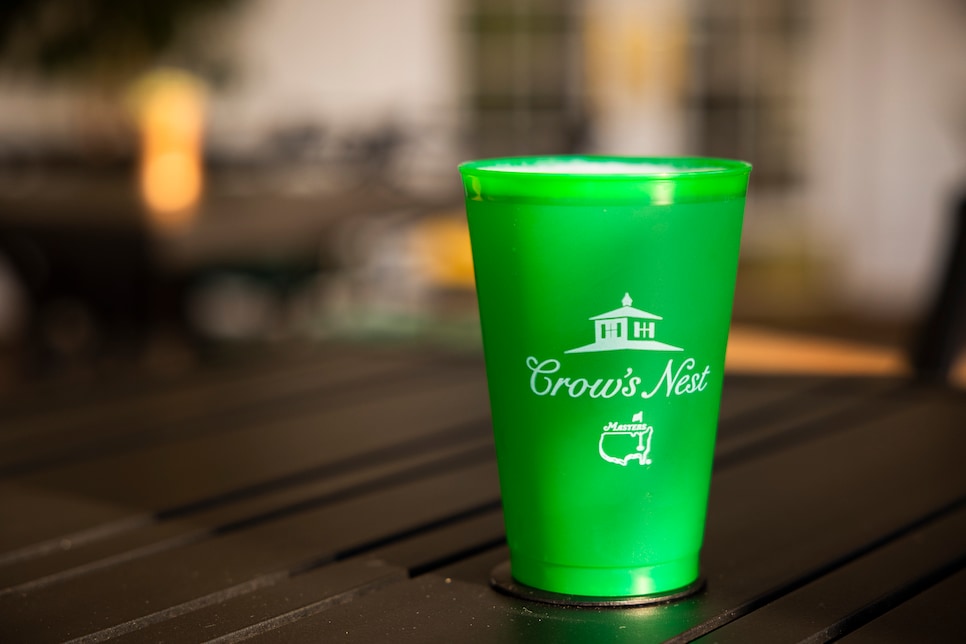 AUGUSTA, Ga. — Full disclosure: I might be drunk right now. But—and this is a major BUT—I'm not drinking on the job. I'm drinking for the job. Big difference.
Getting to cover the Masters is a dream. It's the best perk of my craft. But being asked to drink craft beer for that craft? Yeah, that's even better.
A day before I had been asked by an editor to try the new chicken salad sandwich Augusta National is serving. It didn't feel right, though, considering I'm not a chicken salad guy. But then I was asked to sample the new beer, and, yeah, I'll dabble. I'll dabble.
So off I went in search of a concession stand to try the Crow's Nest, a wheat ale exclusively made for the Masters beginning this year. It has replaced Blue Moon as the tournament's craft beer. And it kind of tastes like Blue Moon. In other words, it kind of tastes good. Really good.
The Masters still sells an IMPORT BEER and a DOMESTIC LIGHT BEER so the tournament is not big on naming names. But the menus say CROW'S NEST. Great name. And great cups!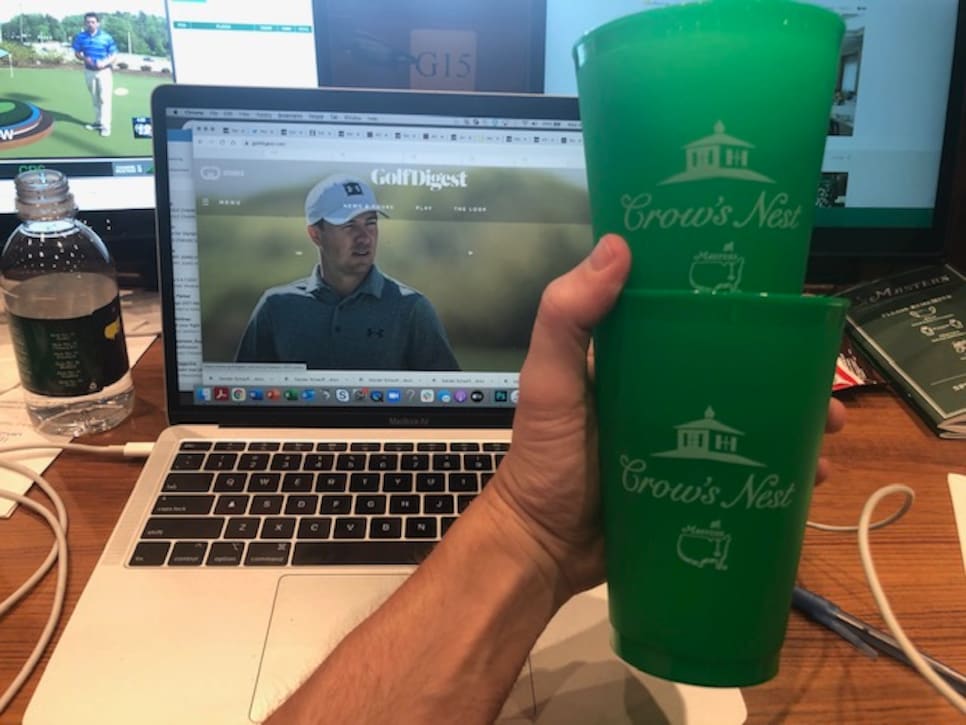 But was it a great beer? Admittedly, I'm not the best judge. But I like Blue Moon and honestly, the Crow's Nest might beat that Belgian ale on taste. And it was plenty strong.
About halfway through a 20-ounce cup I was stopped by a security guard when I turned off a crosswalk on the eighth hole. Good lord, was I going to lose my press pass over this experiment? Also, yeah, I'm a lightweight these days.
And after I had finished my first beer, I could have sworn I saw some people using phone bank near the 18th hole. How drunk was I?!
Oh, wait. They actually still have phone banks at Augusta National so that really happened. I decided to get another one because I really needed to get a FLAVOR for this brew. Also, how often do you get asked to drink beer on the job? While walking around at the freaking Masters?
When I bought another (they cost $5 like all the beer there, but you get a heavy pour to the brim in those 20-ounce cups), I asked the person working at the concession stand if it was a best-seller.
"Oh yeah," she said. "Almost as much as the Miller Lite."
Whoops. I don't think she was supposed to reveal that. Anyway, you get the point. Fans—sorry, PATRONS—are digging CROW'S NEST this week.
I polished off No. 2 as I returned to the media center. But then I realized they were serving Crow's Nest—named after the spot where amateurs traditionally stay in the Augusta National clubhouse during the tournament—in the media center. Just not in the snazzy green glasses.
I was happy to report, though, that it still tasted just as good. When it comes to Augusta National, would you expect anything different?
And I am so bringing those green souvenir cups home. My wife is going to love them! Wait, that's definitely the above average alcohol content talking.
OK, let me wrap this up and finish my beer. I've got a golf tournament to cover starting tomorrow.