Tour Life
Masters 2021: Jon Rahm clears up the origins of his baby's name to avoid a possible soccer controversy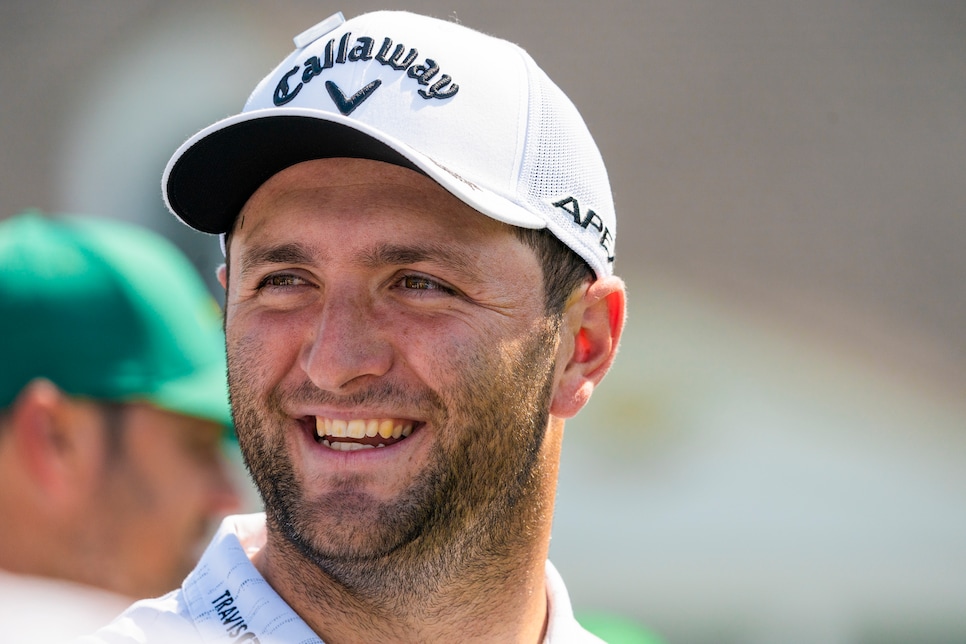 AUGUSTA, Ga. — Jon Rahm has been a dad for less than one week, but he already found the perfect way to describe the new pecking order in his house.
Basically, the World No. 3 is no longer the boss. OK, so his wife, Kelley, was probably already running the show on the homefront, but now the star golfer is definitely the low man following the birth of son Kepa.
"Both extremely happy and healthy," Rahm said of Kelley and Kepa in a TV interview on Wednesday. "One of them lets you know real quick if its hungry, tired or anything else."
As a father myself, Jon, I concur. And I can also tell you that that's not changing anytime soon.
Rahm will get a break from baby duty this week, though, as he plays in the 2021 Masters. Making his fifth start at Augusta National, the Spaniard is one of the favorites with 12-to-1 odds to slip on the green jacket.
Not surprisingly, he was in great spirits when he arrived in Augusta on Wednesday, but he wanted to set the record straight regarding his son's name. Kepa is NOT named after Chelsea goalkeeper Kepa Arrizabalaga.
"No, but I do think a lot of people believe I'm a Chelsea fan now," Rahm told Golf Channel. "No, so the name Kepa is Basque. It's from where I'm from in the Basque country. When we were going through Basque names because she agreed to honor my heritage that way, we just had to find one that she could pronounce and that's the one we came up with that she really liked."
Smart move to squash that right now. Soccer—sorry, FUTBOL—fans are crazy. Heck, they've been bombarding Golf Digest's social media accounts with comments.
That being said, Kepa is also from Basque and he plays for the Spanish national team. He also used to play for Rahm's favorite squad, Athletic Bilbao (that's why he wears red most Sundays).
So. . . he's probably a big Kepa fan. But again, he's NOT a Chelsea fan. As someone who plunked a few bucks down on Rahm, I don't want him having to fend off rowdy futbol fans as well. He's already got enough to deal with at Augusta National—and on the homefront—this week.