News
Masters 2020: Phil Mickelson matches his worst Masters score ever thanks to dreaded snowman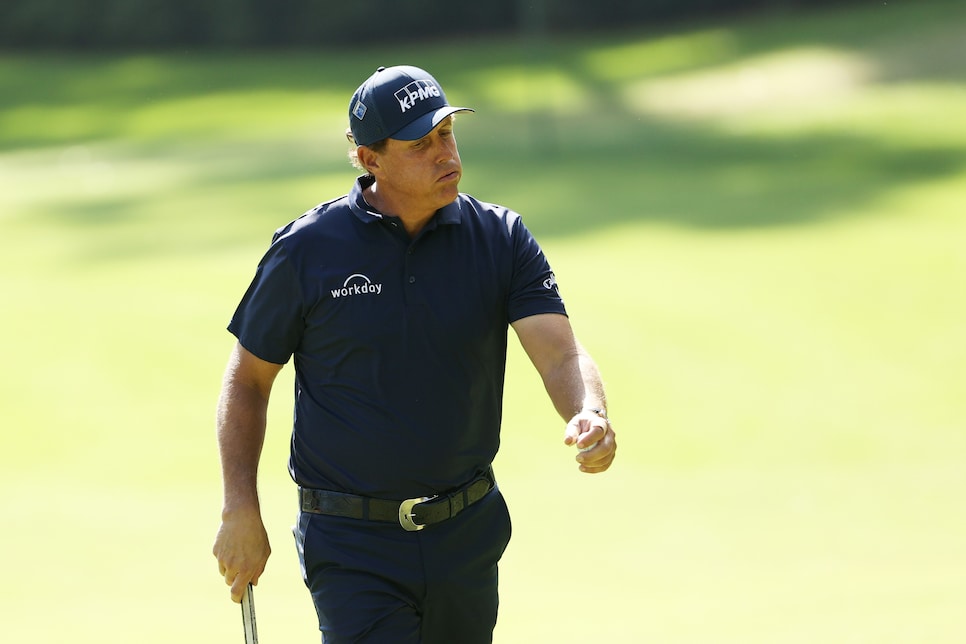 Phil Mickelson began his third round with dreams of making history as the oldest-ever Masters champ. Instead, he wound up matching an unfortunate personal mark.
Through 36 holes, Mickelson found himself in contention, four shots behind the midway lead. And at T-17, he was in the same position from which Jack Nicklaus rallied to win the 1986 Masters at 46. But it didn't take long to establish there would be no such magic from Mickelson on Saturday.
After an opening par, Mickelson bogeyed five of his next six holes. He birdied Nos. 8 and 13, but disaster struck on No. 15.
Following a pull off the tee into the pine straw, Mickelson's punch out hit a tree and went straight backward. From there, he advanced one to where he had an open shot, but his fourth flew over the green and into the pond. After a drop, Mickelson was unable to get up and down, resulting in a triple-bogey eight.
But while Mickelson has made his share of big numbers at Augusta National before, they've never added up to an overall higher score. With a closing bogey, Mickelson finished with a 79 to match his worst-ever Masters score. Mickelson also shot seven over in the second rounds of both 2016 and 2018.
Not surprisingly, Mickelson, who fell to T-56, did not stop to talk to the media after his round. But he'll be back tomorrow—and as a three-time major champ, he'll be back next year for another attempt to make the kind of history he'll want to chat about.