News
Masters 2020: Here's what stats say the "average" green jacket winner looks like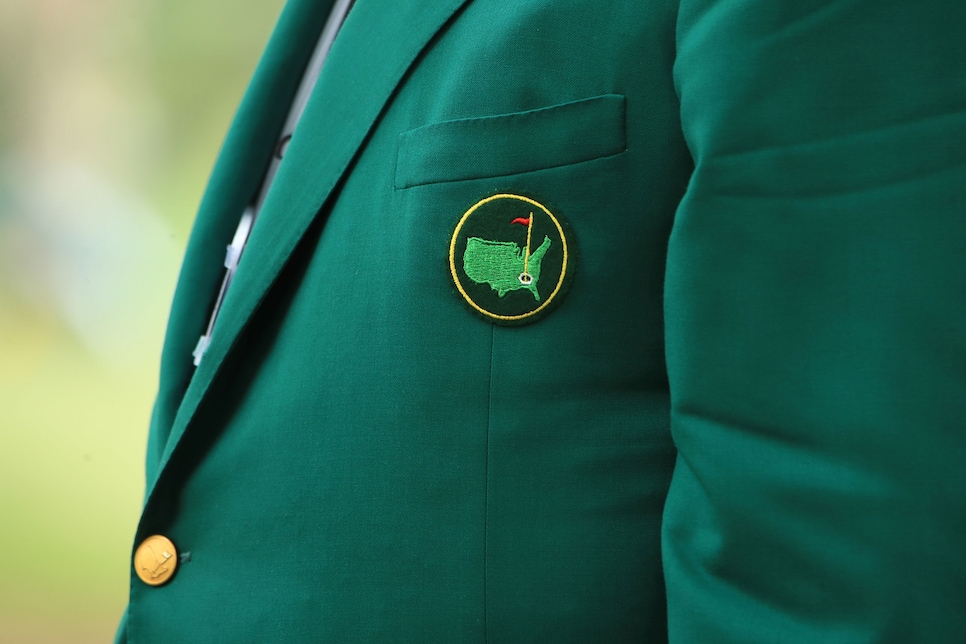 To win the Masters is to achieve a form of golf immortality. You will forever be part of an elite group that more than a few of the game's most celebrated players have tried and failed to join (apologies to Tom Weiskopf, Greg Norman and Ernie Els). Those who fended off all comers, not to mention Augusta National itself, to slip on a green jacket in any given year share a common bond that can't be bought.
That said, within the Masters Club lie an assortment of players with disparate records. Tommy Aaron won just twice on the PGA Tour, but one came in Georgia in 1973. Tiger Woods and Sam Snead have won 82 times. That doesn't diminish Aaron's accomplishment, just offers some perspective on it.
Given this diversity among the winners, it got us wondering: What does the "average" Masters champion look like? And is there anybody who fits that profile here in 2020 that we might project as a potential winner this week?
We poured over a variety of facts and figures from each winner's performances during the year of their Augusta triumph, as well as their overall careers, to offer a bit of insight into the backgrounds of this group. In crunching the numbers from all 83 editions of the tournament, a profile of the "average" Masters winner emerges, one that might help identify future contenders to join the elite group. In the case of players who have won on multiple occasions, the data used represented the specific year of each victory.
So what did we learn? Well, let's start with the fact that, on average, the Masters champion is 32.2 years old when he claims victory. And he is playing in his eighth Masters (8.36 to be specific) when he wins the title. His average Sunday score is a 69.72 and average margin of victory is 2.06 shots. At the time of his win, the victory marks, on average, his 17th PGA Tour win and third major title of his career. (The tour win number, mind you, is skewed by the likes of Woods, Snead, Jack Nicklaus and Arnold Palmer being counted multiple times.)
Here are some other averages for Masters champions:
Average first-round score: 69.92
Average position after first round: 6.98
Average strokes behind the 18-hole leader: 2.33
Average second-round score: 69.78
Average position after second round: 3.90
Average 36-hole score: 139.7
Average strokes behind the 36-hole leader: 1.17
Average third-round score: 70.11
Average position after third round: 2.24
Average 54-hole score: 209.81
Average strokes behind the 54-hole leader: .06
Average final-round score: 69.72
Average 72-hole score: 279.53
Average margin of victory: 2.06
So, who in the 2020 field comes closest to matching the "average" marks? Going through the 92-player field, we found two candidates that would fall mostly in line with most of the averages.
Jason Day is 33 years old (his birthday is actually Nov. 12, same as the first round this week). He's got 12 PGA Tour wins and a major to his credit and this is his 10th Masters start. And Rory McIlroy is 31, with 18 PGA Tour wins and four majors. This is his 12th Masters appearance.
That said, our guess is both players would find nothing "average" about winning this week.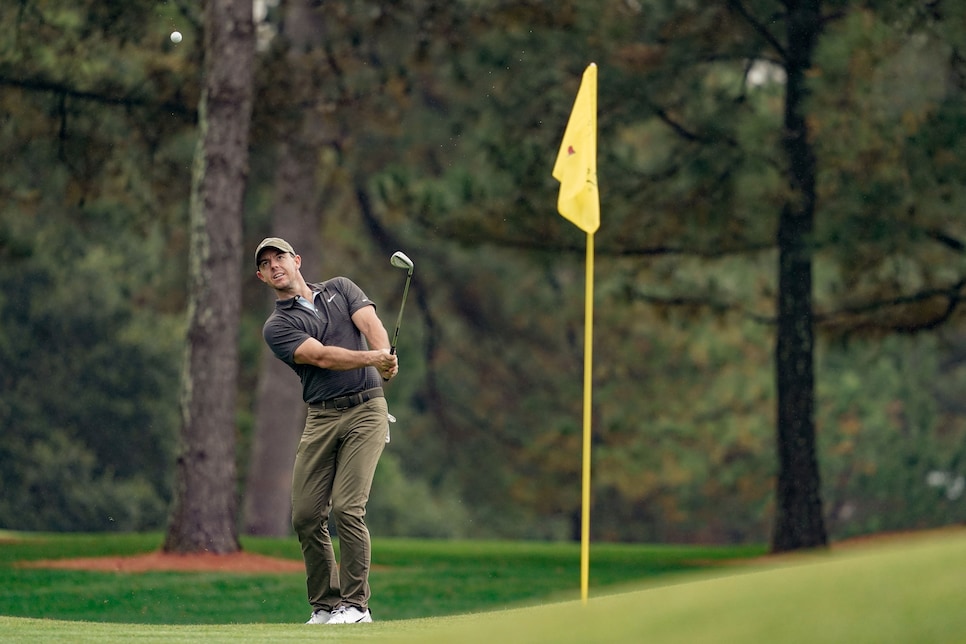 Rory McIlroy during Wednesday's practice round at Augusta National.
JD Cuban