Cheap Shots
Marty Schottenheimer died and the Washington Post honored him with the worst headline in the history of the written word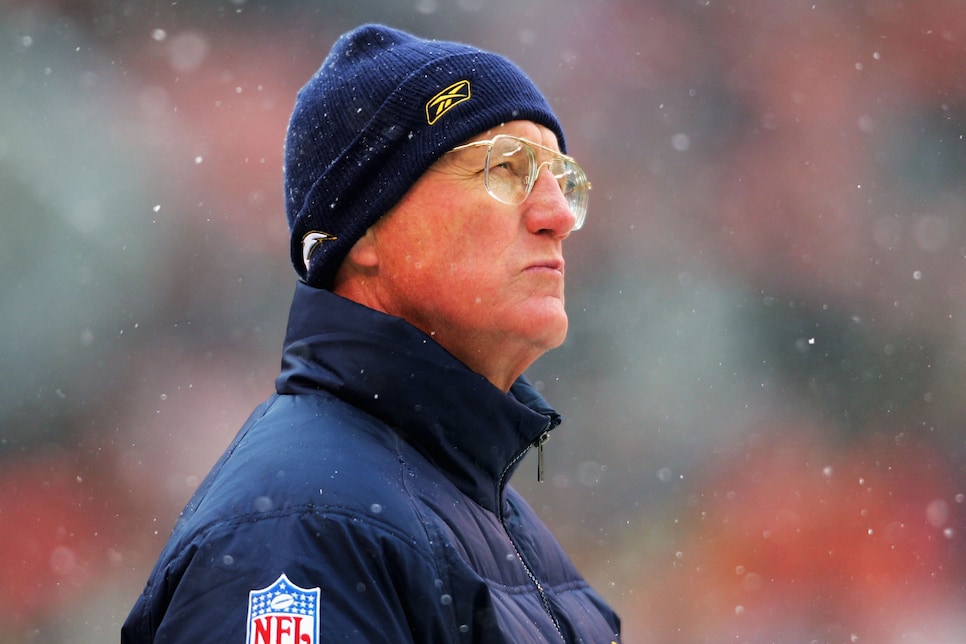 There was sadness for football fans everywhere on Tuesday morning when news broke that legendary NFL head coach Marty Schottenheimer had passed away at the age of 77 after a long battle with alzheimers. It was the kind of loss that transcends allegiances and bridges divides. Even for Raiders fans. Schottenheimer ended his career 7th all-time in regular season NFL wins, leading his teams to 13 postseason berths and three AFC Championship games over the course of his 21-year head coaching tenure. An undeniable resume by any metric.
Despite that success, however, Schottenheimer never broke through for a Super Bowl, a fact that would be completely irrelevant if it weren't for the geniuses over at the Washington Post who saw fit to commemorate Schottenheimer with this doozy of headline hours after his death on Tuesday.
As somebody who does this headline thing for a living, let me just say this: You have to try to write something that bad. This is not a headline you can just roll out of bed in the morning and write. It takes dedication, commitment, one too many (or too few) cups of coffee, and an awe-inspiring lack of situational awareness. But also remember, not all the credit belongs to writer. After this headline was artfully crafted, it had to be green-lit by an editor, who was like hell yeah, drag this loser. A team effort across the board, something Schottenheimer would know nothing about, that bum (HEAVY SARCASM ALERT.)
In the end, we just feel bad for the Schottenheimer family. They have bigger fish to fry today and a crappy Washington Post headline that has since been amended probably isn't even a blip on the radar. But still, can you imagine if you died and people cared enough to write about it and there you were looking down (or, um, up) at the day's obits and you read "Joe Schmo, IBS-haver whose kids were C students, dies at 77." No amount of retractions or apologies are going to smooth that one over. No sir.
So in the spirit of giving a fellow Football Guy his just due, let us be one of THOUSANDS to properly say goodbye to Schottenheimer today:
Rest in Power, Marty, you damn legend.