Be Your Own Hype man
No one has ever believed in themself more than Marcus Stroman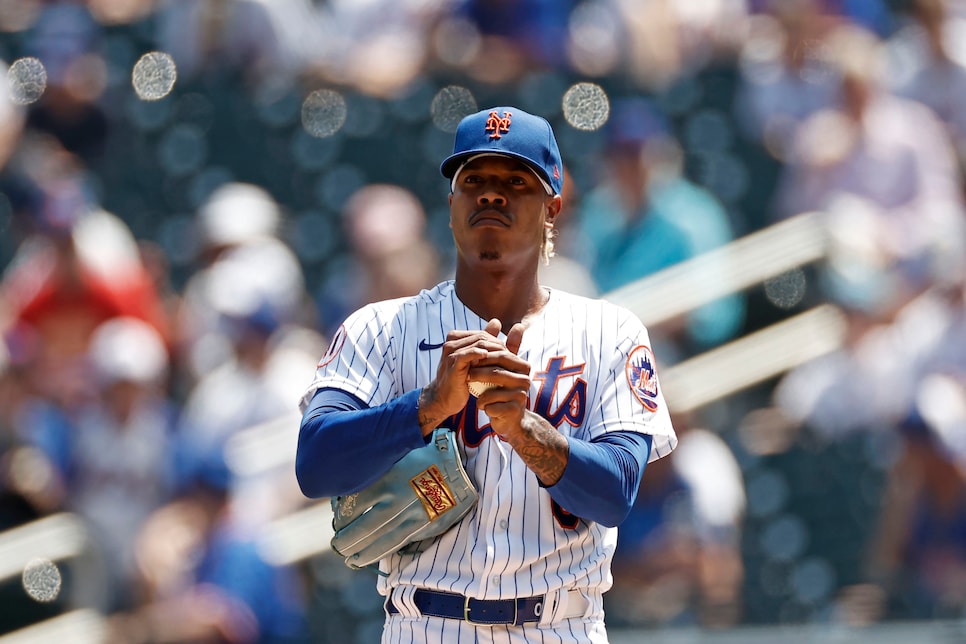 Irrational and, at times, egomaniacal self belief is a mandatory part of being a successful athlete in New York. Marcus Stroman has proven that he can be a successful athlete in New York. Since 2016—including 2019 and 2021 with the New York Mets—Stroman has posted a 3.69 ERA across 149 starts and 870 ⅔ innings. Only eight pitchers with sub-4.00 ERA have started more games, putting Stroman among the league's elite when it comes not only to performance, but the consistency of that performance. If you think this fact is lost on Marcus Stroman, we assure you, it is not.
Calling yourself "elite" on Twitter is a bold move, Cotton, but for Stroman, it just might pay off. Stroman is one of the top free-agent pitchers available this offseason, following Toronto's re-signing of Jose Berrios on Tuesday. Berrios' deal is worth $131 million over seven years, while Stroman's former teammate, Noah Syndergaard, who has pitched two innings in two seasons, is headed to the Angels on a single-year, $21-million deal. The market has been set for Stroman and the market is massive. If you're wondering if Marcus Stroman is aware of this fact, we assure you, he is.
We don't recommend posting your resume to Twitter if you're hunting for a job, but you can't help but marvel at the Scrooge McDuck-ian gold pools that make up Stroman's self worth. Hell, he even dug up a year-and-half old beef with Yankees' GM Bryan Cashman to say "I told you so!" The man is on a William Sherman-esque warpath right now.
So how will the unblinking bravado—the high-stakes game chicken between dignity and dishonor—work out for Stro? That remains to be seen, but he'll be the first one to let us know.