Rim Allergy
You know you want to watch Malik Monk and Carmelo Anthony chuck up back-to-back game-tying airballs on Wednesday
It was a rough night at the office for the Los Angeles Lakers. Actually "rough" probably doesn't quite do it justice. With LeBron James missing due to an ankle injury (cough LOAD MANAGEMENT cough), it was up to the likes of Russell Westbrook and Carmelo Anthony to lead the way against the Oklahoma City Thunder, arguably the worst team in the NBA. And for much of the first half they did, amassing a 26-point lead before taking their foot off the accelerator.
Behind a 41-point third quarter, the Thunder came storming all the way back to take the lead. That's when the real fun began. With the Lakers trailing 118-115 with just over seventeen seconds left and the possession arrow in their favor, they stumbled into not one but two glorious chances to tie the game … and proceeded to airball them both. Ladies and gentlemen, what you are about to see may disturb you.
On their own, these are bad enough. Placed back-to-back in the span of the three actual game seconds, however, they become downright unforgivable. Especially Anthony's effort, which is as wide open a look as you will find in the NBA. Imagine telling your grandchildren this didn't even catch rim? Smh.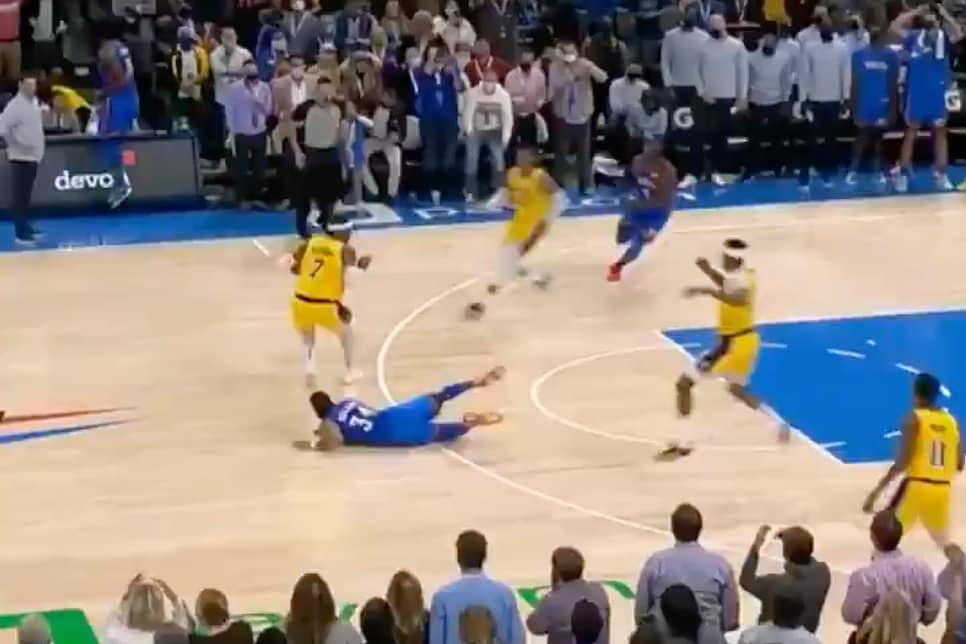 Things promptly went from bad to worse for the Lakers, when Darius Bazley intercepted a Lakers in-bounds moments later and slammed it home uncontested as time ticked down. Russell Westbrook, umbrage-taker extraordinaire, took umbrage to that show of sportsmanship, repeatedly shouting "don't do that!" at Bazely until the referees had no choice but to T him up for the second time and eject him with 1.5 seconds remaining.
So yeah, when does LeBron get back again?