The Best News
This feel-good story with a 9-year-old girl's poster and Tiger Woods gets even better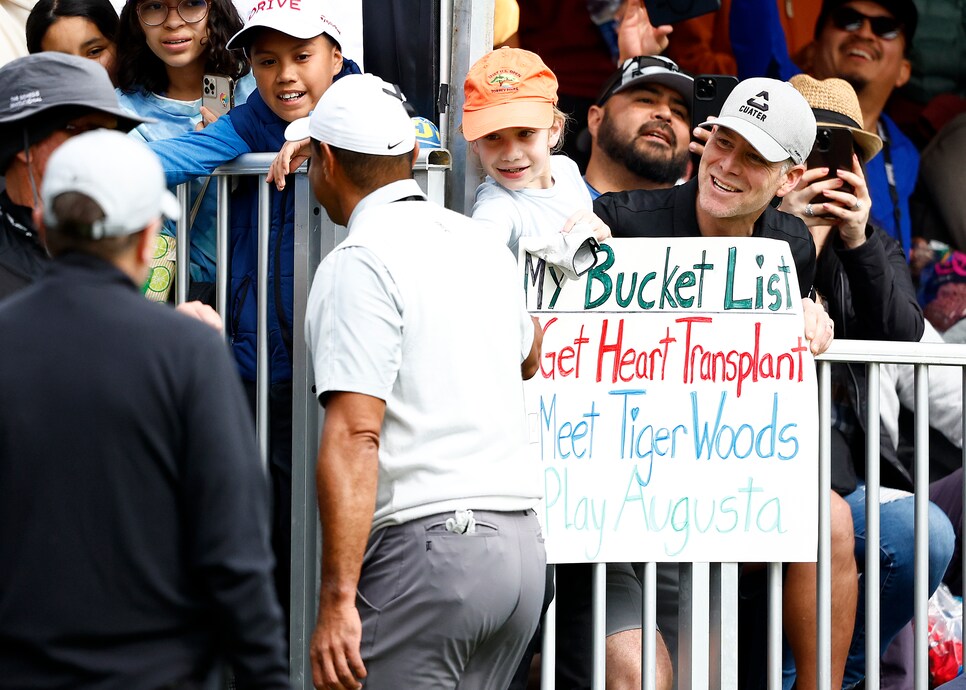 The poster, which you can see below, shows the No. 2 item on Madelyn's bucket list was getting to meet Tiger. Even during competition, the laser-focused Tiger made his way over to Madelyn's sign during his Saturday round and said hello to her, while checking off the box with a Sharpie himself. Just A-plus, heart-warming stuff.
Well, the story gets even better for Madelyn, as apparently the last item on her bucket list will now be checked off come April.
It sounds like CBS announcer and former tour pro Colt Knost, with his podcast co-host Drew Stoltz, connected an Augusta National member who heard about the story with Madelyn and her father, Greg, and invited the Quinns to the Masters this year, according to Barstool Sports' Dan Rapaport.
"One of the members who heard the story insisted on getting a hold of me to offer tickets," Greg told Barstool. "We are pumped!"
Just sensational stuff. Rapaport also outlines how going to Riviera on Saturday in the first place was a last-minute decision for the Quinn family once they realized Tiger would make the cut. This would lead to an interaction that made the rounds on social media—and has now led the Quinns to get one of the most coveted tickets in all of sports.
Kudos to LaCava and Tiger, to Knost and Stoltz and to the Augusta member for going out of their way to make this happen. These are the kinds of stories we all love.