Tiger Watch
Tiger Woods had a pair of A+++ fan interactions on Saturday at Riviera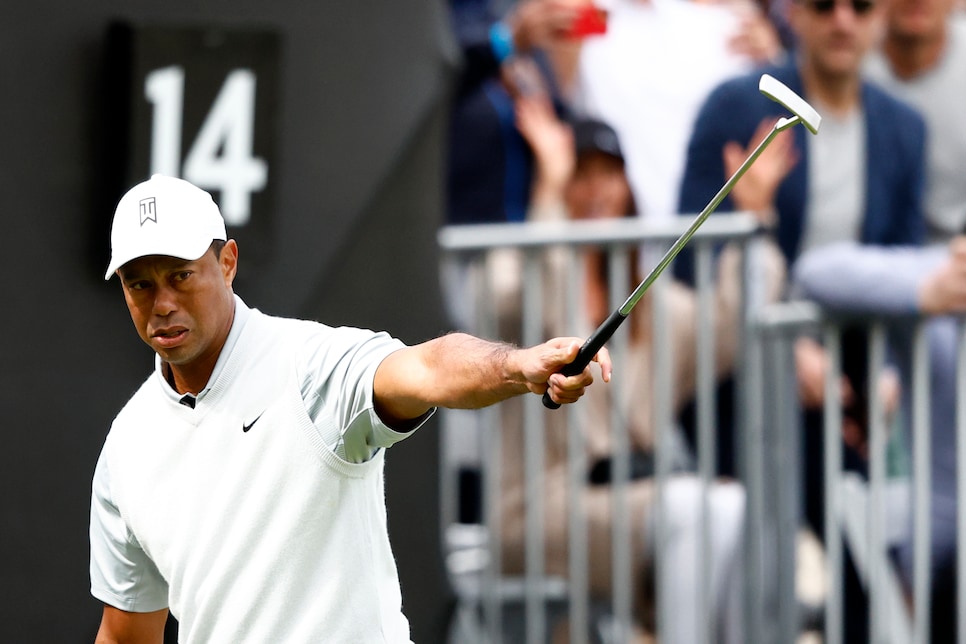 PACIFIC PALISADES, Calif. — It's been repeated ad nauseam that, in his old age, Tiger Woods has shown a softer side with both his fellow players and the fans. That said, it doesn't make those moments where he lets his guard down a bit any less special.
A pair of spectators were treated to two such moments with the 15-time major champion on Saturday at the Genesis Invitational, the first of which might require a tissue box. Behind the 17th green, Woods' eighth hole of his third round, a young girl named Madelyn Quinn was holding up a poster that read "My Bucket List" at the top, followed by three items and boxes to check off next to each item. The first item was "Get Heart Transplant" with the box already checked off, the second item read "Meet Tiger Woods," and the third read "Play Augusta."
What happened next was even more heartwarming than you could have imagined. Per CBS on-course reporter Colt Knost, Woods went over and checked box No. 2 himself, then signed a glove for the young girl: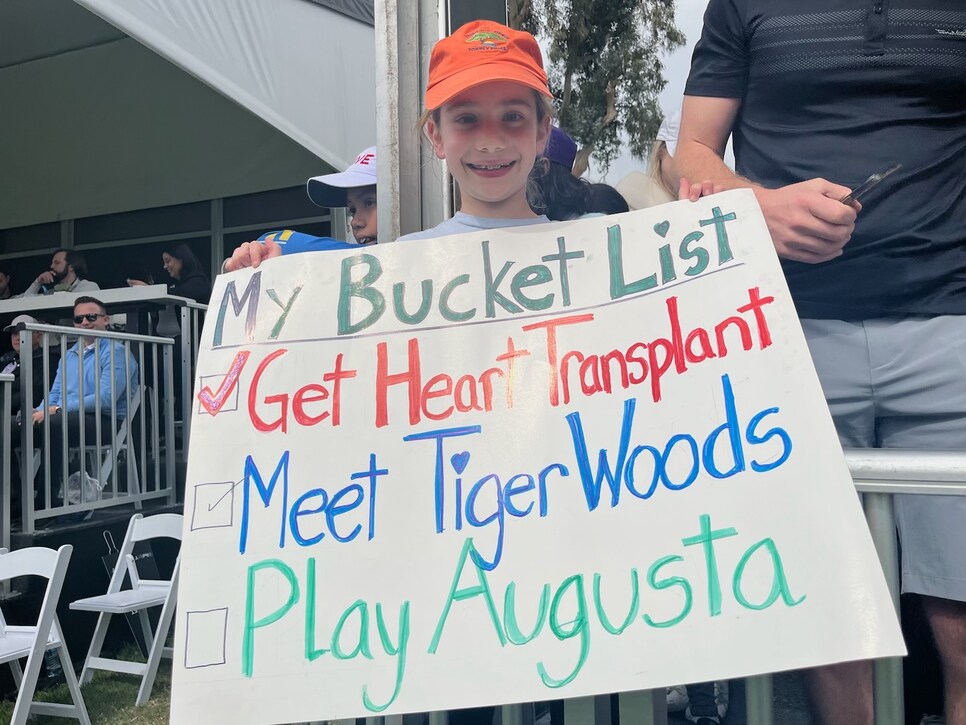 Quinn also received a high five as Woods made his way to the 18th tee. We're not crying, you're crying:
Making this interaction that much cooler is Quinn's backstory. She was born with a heart defect and has already underwent three open heart surgeries, one of them when she was just 2 years old. She's also an aspiring golfer, said her father, Greg, a former PGA teaching pro who has now taken her to see Tiger at the 2023 Genesis and the 2021 U.S. Open at Torrey Pines after one of her life-saving procedures.
"It was the most miraculous transformation we had ever seen," Quinn's father told the Las Vegas Review-Journal in 2021. "Her cheeks were rosy, she was warm to the touch for the first time. You don't realize until you live it every day what heart failure can do. She's been going a million miles an hour ever since."
We'd say so. The only thing left on Quinn's bucket list now is to play Augusta, and given how quickly she's checked off the first two boxes, it doesn't seem out of the realm of possibilty for this extremely strong young girl.
Earlier in Woods' round, he also managed to hit a tee shot directly into a fan's jacket pocket, creating another A+++ interaction with a fan:
Even better was the fan's story of how it all went down, which the PGA Tour did a great job of capturing in the clip below:
If you didn't know any better, you'd think this guy and Tiger were boys. Further proof of just how soft that softer side of Woods has gotten, in a good way.