LIV Golf
Report: Ryder Cup star set to join LIV Golf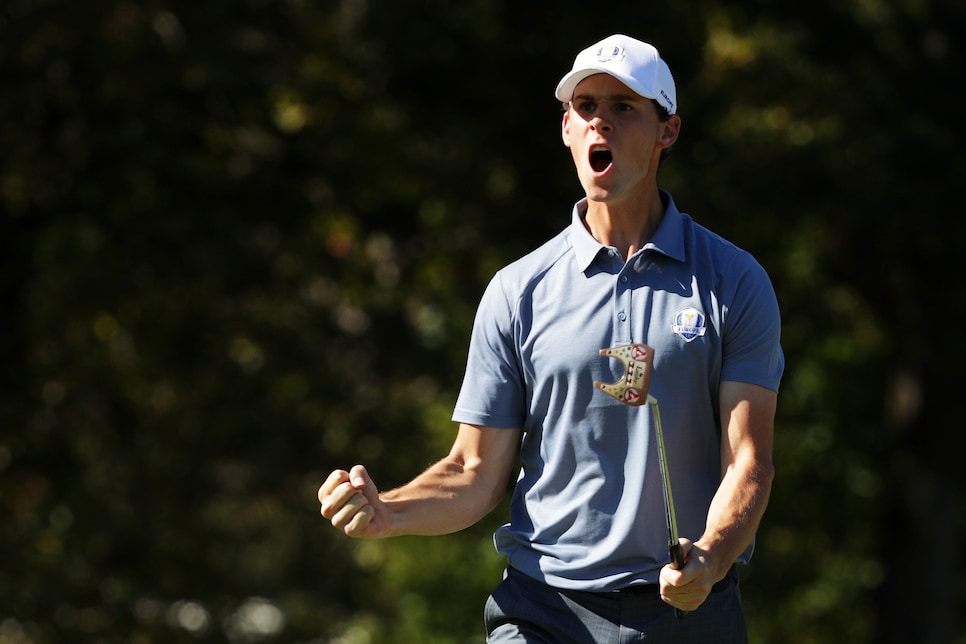 Thomas Pieters is expected to sign with LIV Golf, according to reports from Sports Illustrated at The Telegraph. A source close to LIV Golf confirmed to Golf Digest the Belgium star has signed with LIV.
Pieters, 31, is a six-time winner on the DP World Tour, and captured the 2012 NCAA individual championship at the University of Illinois. Pieters is perhaps best known for his performance at the 2016 Ryder Cup, where he scored a team-best four points in a losing effort for the Europeans. He is currently ranked No. 34 in the Official World Golf Ranking.
Pieters' name had been rumored to join the Saudi-backed circuit since last fall. However, the timing of Pieters' departure is interesting. Last month Pieters participated in the Hero Cup, an exhibition that serves as a Ryder Cup warm-up for the European squad, signaling Pieters' intention to remain with the DP World Tour. And earlier this week, Pieters took to social media to complain about not receiving an invite to the Genesis Invitational. "Sad to miss my favorite tournament of the year. Because well as (No.) 34 in world, I just couldn't get in," Pieters wrote. Pieters had surrendered his PGA Tour membership several seasons ago.
LIV Golf announced eight of its teams earlier this week. The remaining four were originally supposed to be announced on Friday, but on Thursday the league's Twitter account stated the final rosters and members would be released on Monday. It is not known what LIV club Pieters will join.
Pieters would be just the third known name to join LIV Golf before its second season. Earlier this week Mito Pereira and Sebastian Munoz confirmed they were defecting from the PGA Tour to the fledgling league. ESPN is also reporting that Danny Lee and Brendan Steele are ready to sign with LIV this coming week.
LIV Golf is scheduled to begin its second season next week at Mayakoba. Both individual and team competitions similar to the inaugural season will return to LIV Golf in 2023. Last month the league announced a multiyear media deal with the CW, giving LIV Golf its first traditional television broadcast partner in the United States.