The Guac is On Us
You'll never believe what Ludvig Aberg missed most about America while helping Europe to a Ryder Cup triumph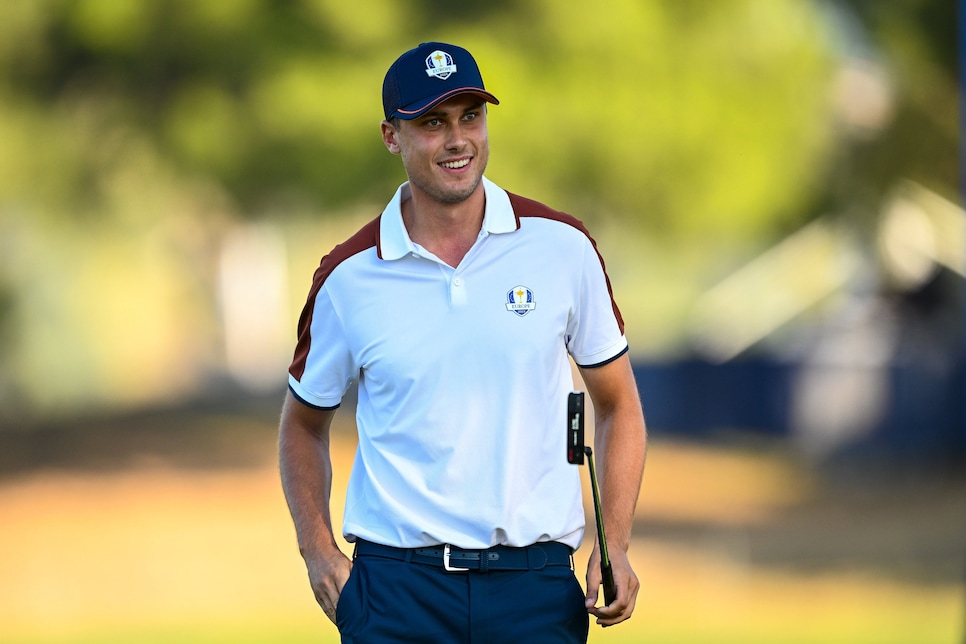 Ah, to have the energy of youth. This past weekend, PGA Tour rookie sensation Ludvig Aberg continued his incredible emergence, going 2-2-0 in Rome, including a record-breaking 9&7 beatdown of Scottie Scheffler and Brooks Koepka on Saturday. Then he partied like a maniac with Shane Lowry and co. (mostly just Shane Lowry, let's be honest) until the wee hours of Tuesday.
After that, most of us old dogs would be popping Advil like Altoids and icing our lower lumbars with 'Rocky' steaks, but Aberg instead hopped a jet to Mississippi, where he'll tee it up at the Sanderson Farms Championship on Thursday. Despite the booze, emotions and jet lag, however, the former Texas Tech star looked no worse for the wear during his practice round on Wednesday. In fact, it even sounds like he can keep solids down, revealing his celebratory dinner plans for the evening:
"I haven't been in America in like eight weeks, so [I'm] definitely going to have Chipotle tonight. I haven't had that in forever, so I'm looking forward to that."
What is it with these guys and Chipotle!? They're all full-bore 'Potle junkies. Hovland even celebrated his Tour Championship win back in August with chips and guac. Aberg was just in Rome for Christ's sake. There's this new-fangled thing called Italian food everyone is talking about. We hear it's pretty good!
But hey, to each their own. We're glad Aberg is back in the culinary hotbed of Jackson, Mississippi and enjoying every minute of it. Maybe that hot salsa is the hair of the dog he needs to fully kick the Ryder Cup hangover and contend down the stretch this weekend.