The Grind
Lucas Glover's epic sweat stains, Phil Mickelson's crazy gambling sweats, and DJ Khaled recreates a legendary Tiger Woods shot
Welcome to another edition of The Grind, where we finally found our true calling in life after more than four decades on this planet: Packing the car for a family road trip. Just look at this perfect execution: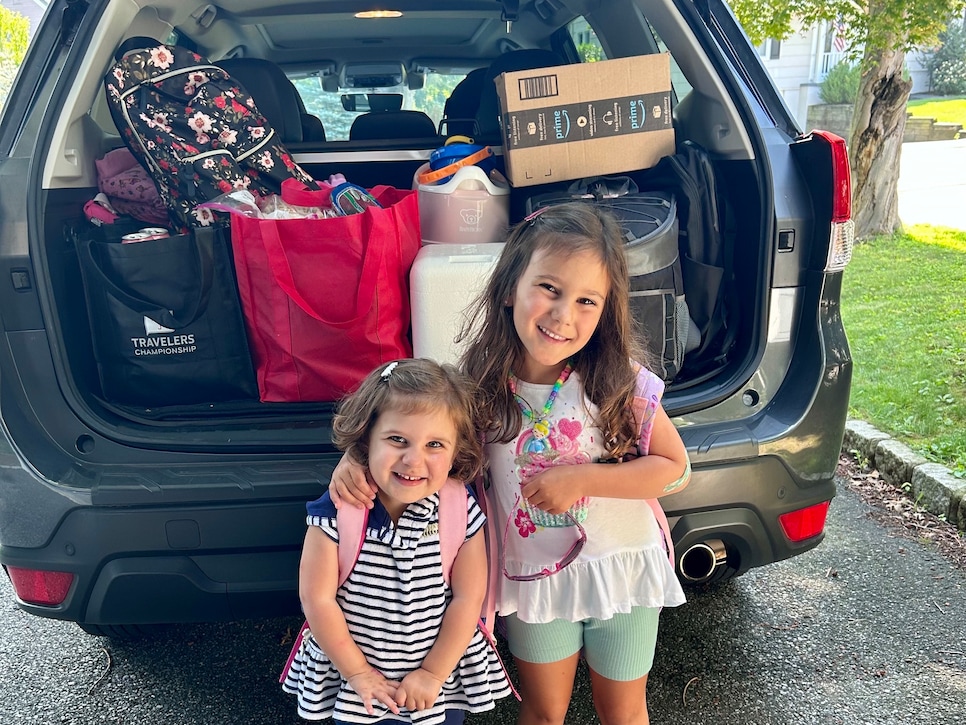 Watching me operate was like watching Russell Crowe in "A Beautiful Mind." And, yes, the most precious cargo went up front. A rainy day excursion to the outlet stores (where the wife loaded up on coffee of all things) added an unforeseen challenge coming back, but I once again expertly solved this giant puzzle: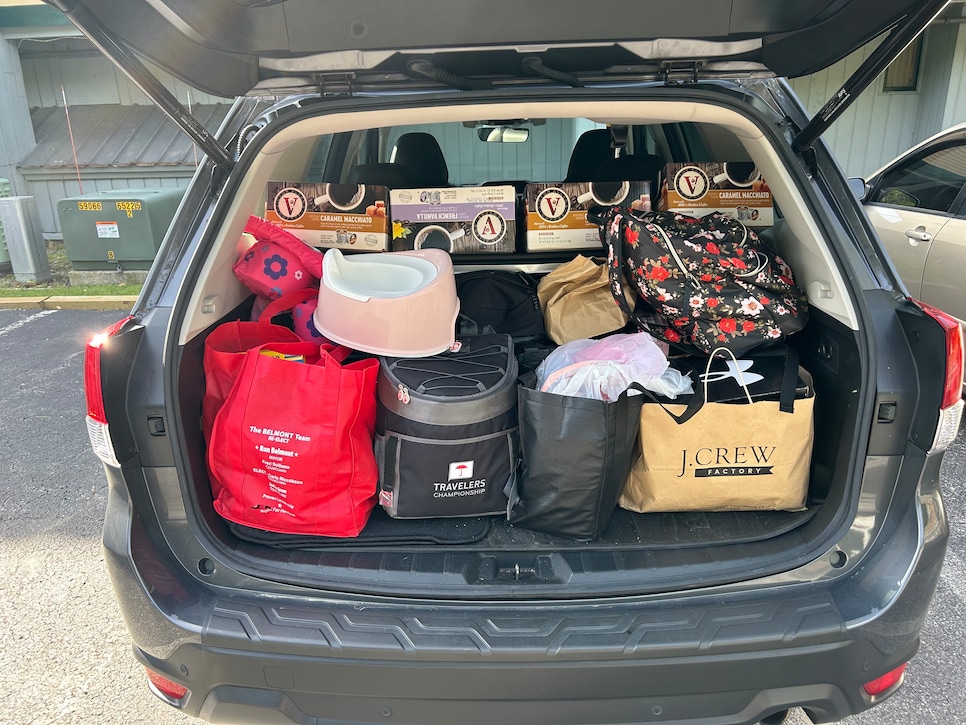 You can't do it any better, folks. And shout-out to the Travelers Championship for a couple of those bags. A few more years of covering the event, I'll be set for life with luggage. Anyway, it was a great trip, but it's good to be back. And we've got a LOT to talk about. Let's get to it.
Lucas Glover: I took one week off and suddenly this 43-year-old is the hottest golfer on the planet. In more ways than one if you saw his sweat-stained pants (more on that in a bit) during Sunday's final round. Walking in Memphis. In August, no less. Tough scene. But suddenly everything is coming easy on the course for Glover, who is playing the best golf of his life after looking like he'd lose his PGA Tour card a couple weeks ago. But then he went out and won the Wyndham Championship. And then he beat Patrick Cantlay in a playoff to win the first FedEx Cup Playoff event at the St. Jude Championship.
I love this story and I love the fact that a golfer named Lucas GLOVEr plays with no glove. Just like me. We're sticking it to Big Glove and saving big bucks. And now I'll have to try his cooler trick on extra-hot days: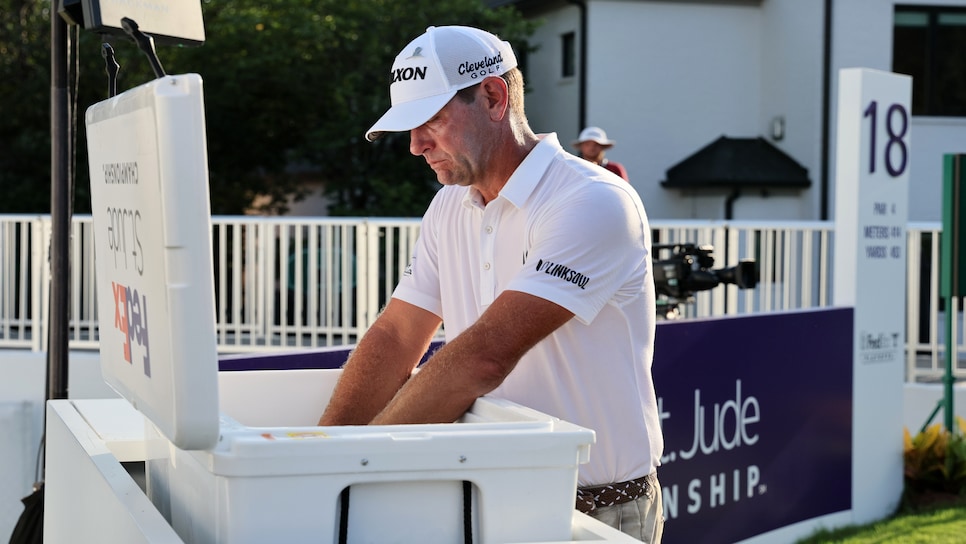 Anyway, what an amazing turn of events for this 2009 U.S. Open winner who hasn't even qualified for any of the past six majors. And it was all made possible by switching to a long putter three months ago. That new flatstick has rejuvenated his career and taken him far, possibly all the way to Italy for next month's Ryder Cup. It might be time to start calling him LUCA Glover instead.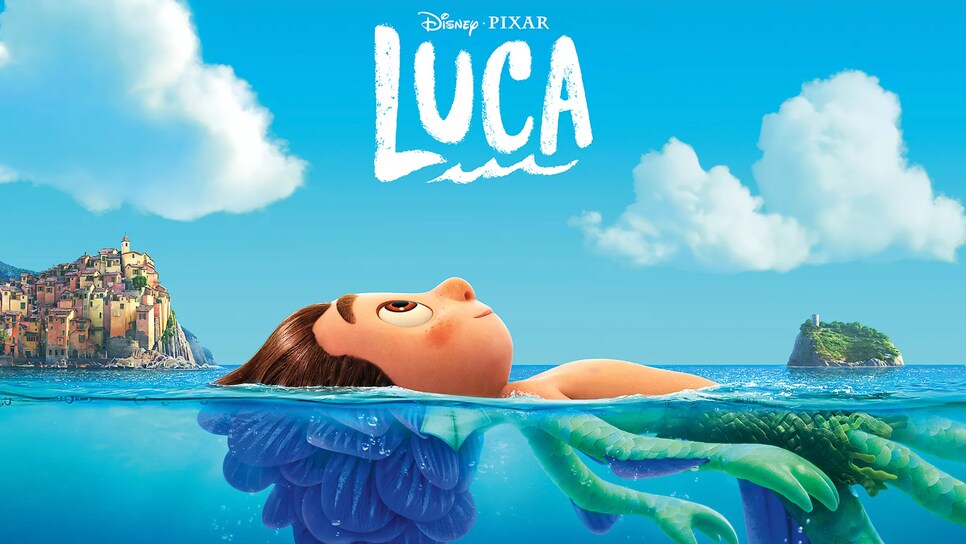 Lilia Vu: Speaking of big turnarounds, Vu captured the first major of her career at the Chevron Championship back in April then went through a big slump only to bust out of it by winning her second major at the AIG Women's Open. By SIX shots!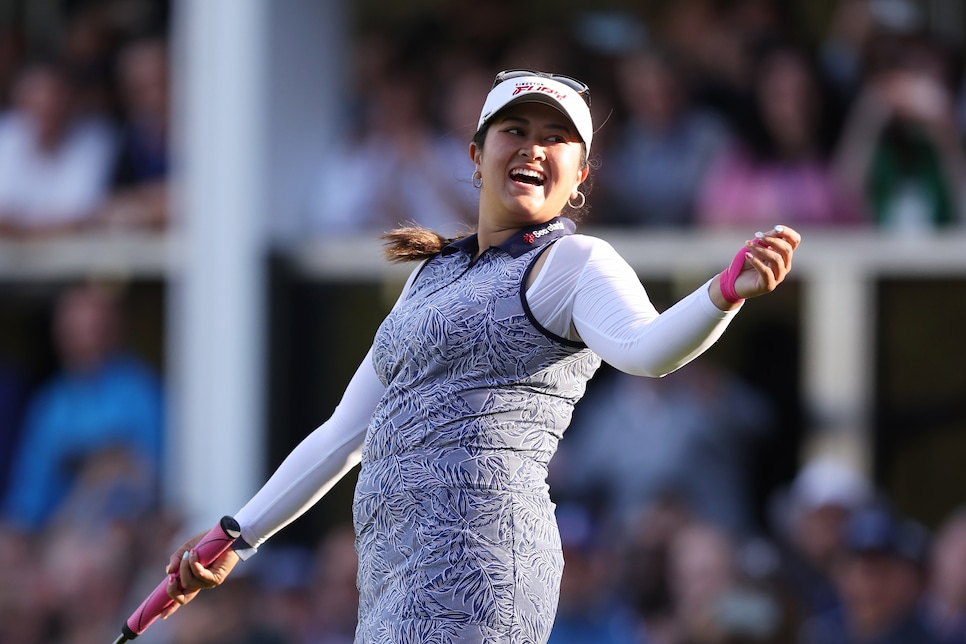 Suddenly, Vu has more majors to her name than big names like Wie, Lexi, and Nelly. Not to mention, the 25-year-old wasn't even an LPGA Tour winner yet at the start of the year. But now she has three victories, including two majors, and she's all the way up to No. 1 in the Rolex Women's World Golf Rankings. Talk about a quick rise.
Cameron Smith: It wasn't the season of majors that this Aussie envisioned after claiming the claret jug last year, but he reminded everyone of just how good he is over the weekend in New Jersey. Smith won another LIV event, and this time by seven shots to take hold of the tour's season-long race.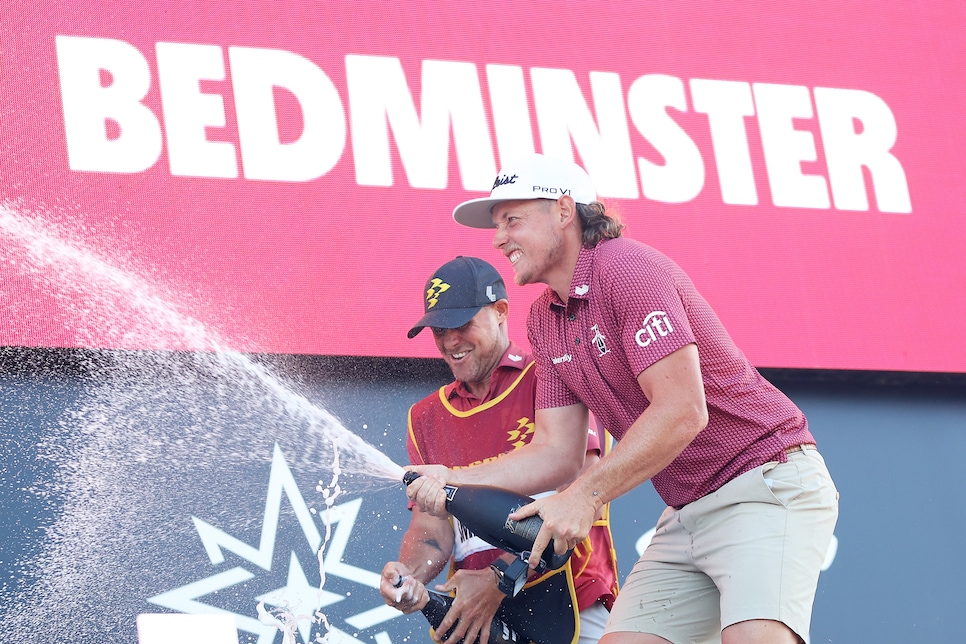 That means he'll likely win the $18 million bonus that Dustin Johnson earned in LIV's inaugural season. And if he does, he'll more than likely make some upgrades to his fishing equipment in the offseason.
Bryson's 58: More LIV love from this member of the "corrupt golf media"! Seriously, I missed DeChambeau's historic round at the Greenbrier while I was away and wanted to give this former Content King a deserving shout-out for what was truly an amazing moment:
Phil Mickelson's gambling: There was a lot of troubling info that came out of the Billy Walters book excerpt on his former golf buddy. We all knew the guy liked to gamble a lot, but reaching a point of piling up more than $100 million in losses? I don't care how rich he is or was, that's insane. Then there's the part about him trying to bet on a Ryder Cup he was playing in? Talk about a big no-no. And it seems more and more likely that Mickelson's money problems led to him working with the Saudi Arabian government to get LIV off the ground and splinter professional golf forever. It will take years before we see how that chain of events all shakes out, but history could really look poorly on a guy who was one of the most popular figure in all of sports.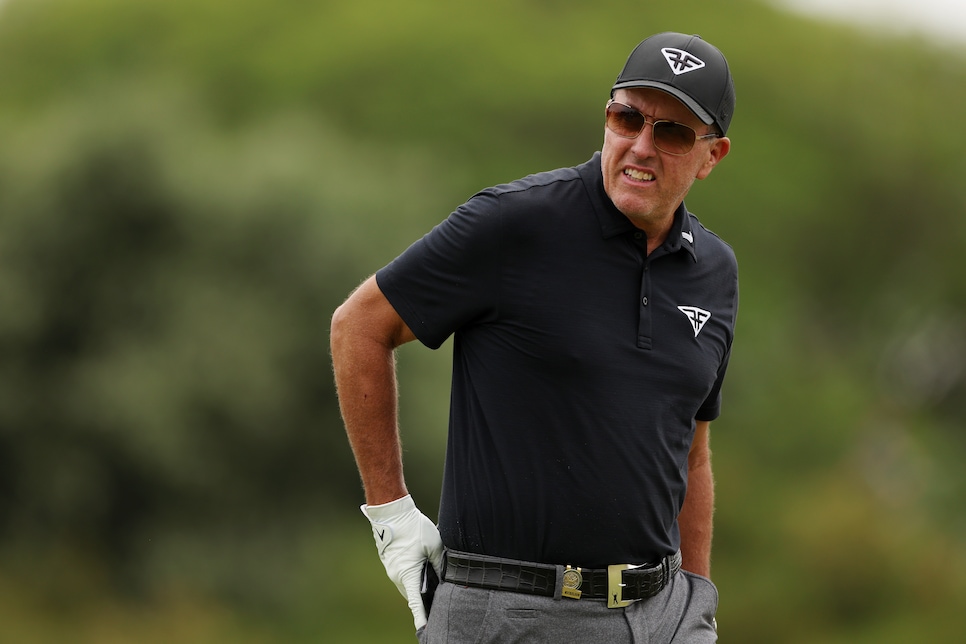 That being said, I also feel bad for Phil. Here's a guy who clearly has a serious problem. And one he's admitted to (although he denies betting on the Ryder Cup). So that must be incredibly tough to have that all go public. Heck, I wouldn't want my entire betting record to go public and I'm not anywhere close to making 43(!) MLB bets in one day, let alone for hundreds of thousands of dollars each. Actually, as I've learned from watching a certain co-worker who shall remain nameless, I stay away from betting baseball entirely. That's discipline right there. Anyway, I can only hope that all this hasn't adversely affected Mickelson's life more than what we know, and that he's gotten help for his addiction.
Harold Varner's claim: There's been a lot of LIV propaganda out there, but Varner claiming it's tougher to win on the new tour than the PGA Tour because more money is on the line was downright laughable.
That could be the case for some, but Harold has already won a $4 million check on LIV after going 0-for-200 on the PGA Tour. In addition, he's one of the all-time chokers in PGA Tour history. Just look at what happened the one time he was tied for the lead on Sunday at Colonial:
A 45! So, sorry, Harold. You're a nice guy and I appreciate your candidness throughout the past year-plus, but I'm not buying this. Speaking of needing to buy something . . .
Lucas Glover's pants: OK, back to the swamp ass seen 'round the world. This was probably the worst case we've seen since Robert Garrigus in 2010—not surprisingly, also in Memphis!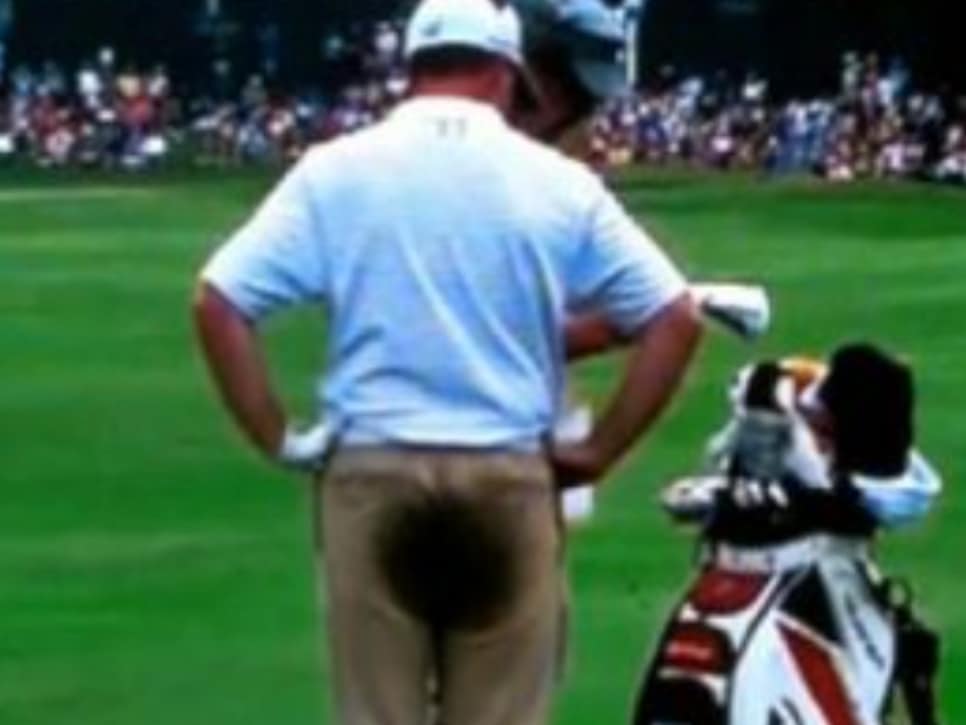 But Glover's khakis were nearly as bad. What are they made out of?! Wool?!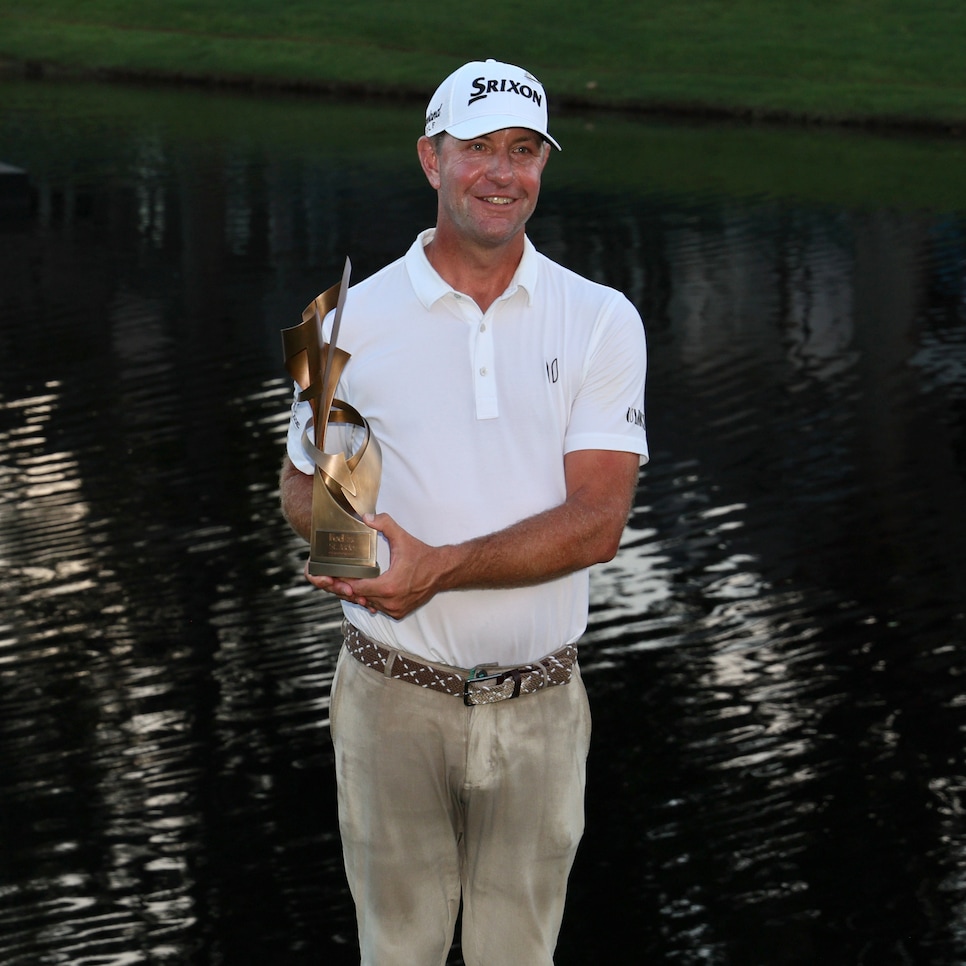 Love ya, Lucas, but might we suggest some new pants considering how well you've handled a new putter? They've made amazing technological advancements in fabric since you turned pro two decades ago! And it's probably going to be just as hot at the Tour Championship in Atlanta next week. Just saying.
Reading on the golf course: Introducing Anna Redding, AKA Anna READING, an Epson Tour pro who reads books between shots at tournaments. No, seriously. This is a real thing.
It probably won't surprise you to learn that Redding made the All-Academic ACC team all four years at UVA. And maybe this is a genius way to settle your nerves while combating slow play. But for my rounds of golf, I'd rather enjoy the scenery and my playing partners. Well, most of my playing partners.
The PGA Tour heads to Olympia Fields outside of Chicago for the BMW Championship, AKA that second FedEx Cup Playoff event that keeps moving around courses. The last time it was played at Olympia Fields, however, we got a real doozy in Jon Rahm defeating Dustin Johnson in extra holes by draining a crazy 66-footer:
Good times. But also not-so-good times since COVID was still raging and there was hardly anyone there to witness it. Anyway, hopefully this former U.S. Open site produces another fantastic finish. Although with LIV off for five weeks, DJ will probably definitely be out on his boat instead.
Random tournament fact: Rahm won $1.7 million for that victory. A nice prize, but just three years later first place pays $3.6 million. That's even out-pacing inflation!
RANDOM PROP BETS OF THE WEEK
—Jon Rahm will start reading books between shots: 1 MILLION-to-1 odds
—Dustin Johnson will start reading books between shots: 10 MILLION-to-1 odds
—Bryson DeChambeau will start reading books between shots: Even odds
CLUB PRO GUY TWEET OF THE WEEK
VIRAL VIDEO OF THE WEEK (PGA TOUR PRO DIVISION)
Jordan Spieth shared his sandwich with a random fan during Saturday's third round:
Smart move to get the golf gods on your side, Jordan. Also a smart move to copy Tiger's peanut butter and banana sandwich. Worked pretty well for him.
VIRAL VIDEO OF THE WEEK (CELEBRITY GOLFER DIVISION)
DJ Khaled recreated Tiger Woods' famous chip-in birdie on No. 16 at the 2005 Masters:
And now we want the recent Golf Digest cover boy to recreate all the most famous shots in golf history.
THIS WEEK IN PUBLIC DISPLAYS OF AFFECTION (DAD DIVISION)
This is from Glover's win in Greensboro, but it's so freaking good:
THIS WEEK IN PUBLIC DISPLAYS OF AFFECTION (MOTHER NATURE DIVISION)
Ts & Ps to those greenkeepers—and everyone who plays there.
THIS WEEK IN PUBLIC DISPLAYS OF AFFECTION (GOLF ADDICTS DIVISION)
A few things caught my eye while I was away. First, this crazy Zillow listing of a house with one entire floor being used as a putting green:
I can think of a few PGA Tour stars who might want to consider moving there. Then there was this jaw-dropping golf ball collection:
And arguably the most clever gravestone you'll ever see:
Guessing whoever is buried under there played a bunch of great courses as well.
"I can tell you right now my priorities are a lot lower than what a lot of people would think. If I have to—if I go by request—I know this is going to sound very stupid, but as simple as having a freaking Port-a-Potty on every hole—I know it sounds crazy, but I can't choose when I have to go to the bathroom. I've told the tour this many times, as simple as that." —Jon Rahm on one thing he'd change about the PGA Tour. As a fellow dude with a small bladder, amen to that, Jon. Amen.
Phil Mickelson was in contention for his first LIV title until a quintuple-bogey eight after hitting two balls in the water. You might say he took too big of a gamble with that pin. . . . Congrats to 19-year-old Vanderbilt golfer Jackson Van Paris, A) for that name and B) for breaking the scoring record at Pinehurt's nine-hole par-3 course, The Cradle, by shooting a tidy 18. The rising junior also broke the Pinehurst No. 4 scoring record with a 61 six weeks ago. . . . Congrats(?) to Tommy Fleetwood for becoming the first golfer to cross $20 million in career PGA Tour earnings without a win. The golf gods are well overdue to let this nice guy finish first. . . . A big tip of the hat to co-worker Joel Beall, for his reporting and writing of what has to be the craziest golf story of the year about a golf coach/con man named Scott Power. Check it out and be sure to subscribe to Golf Digest+. . . . And, finally, I'm embarrassed to say this as such a soda lover and Coke Zero proponent, but it took a road-trip stop to discover that Dr. Pepper Zero is a thing now.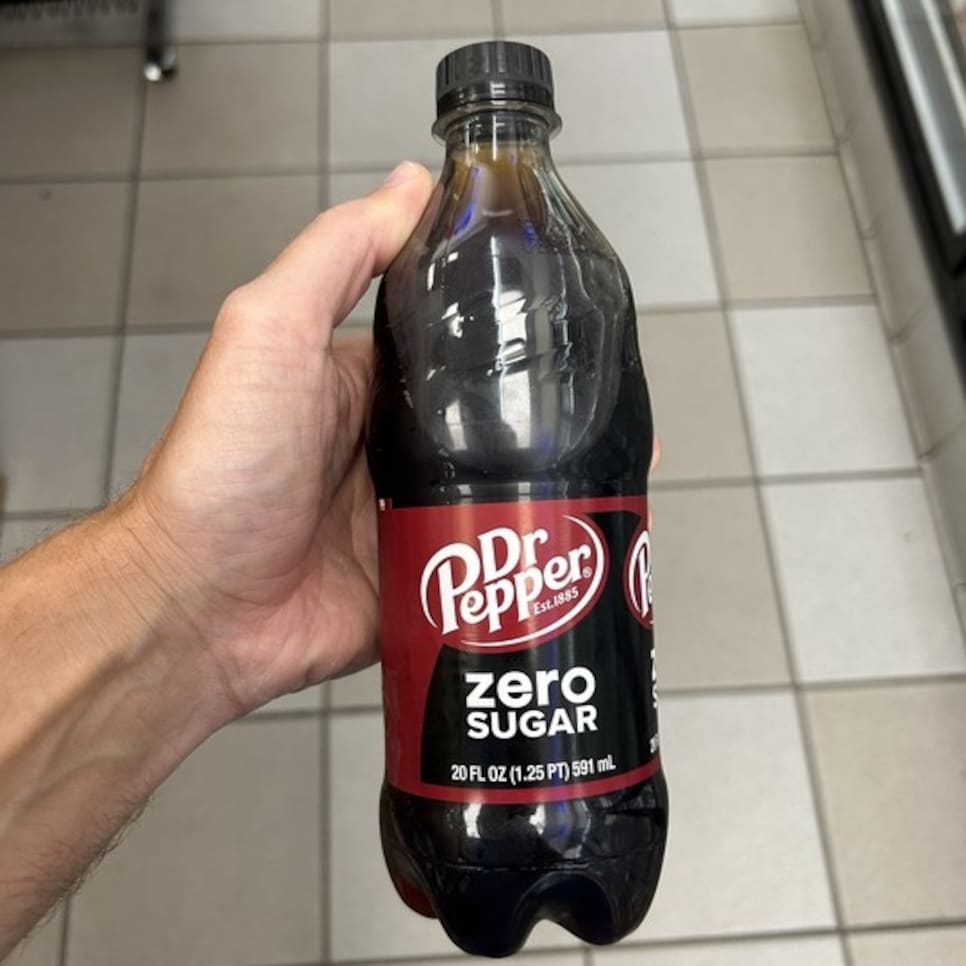 I had no clue (probably because they don't sell it at Costco) despite the fact that I've been longing for a Dr. Pepper 10 (RIP) replacement for years, but wow, this stuff is amazing. Truly liquid gold.
RANDOM QUESTIONS TO PONDER
Does Anna Redding have any good book recommendations?
Could Scott Power cure my over-the-top move?
Can Costco (please) start carrying Dr. Pepper Zero?