Livin' on a Prayer
Los Angeles Lakers: Hey, we also did a buzzer beater last night!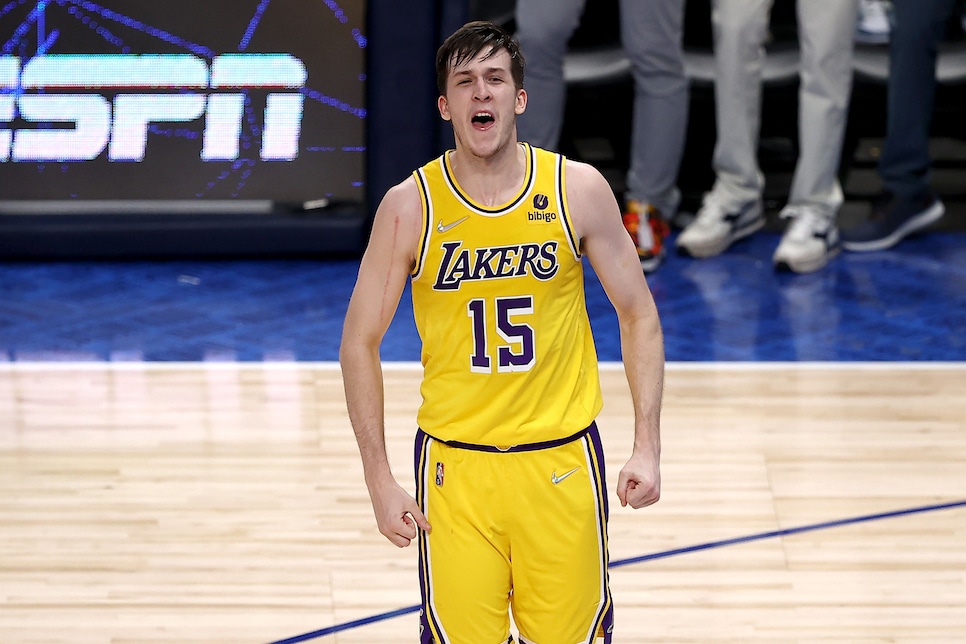 We already called the end to Thursday night's Pelicans-Thunder game "the craziest finish to an NBA game ever," and we're not wrong. Check out that post for the wildest action of the evening. However, down in Dallas, a scrappy, unheralded franchise called the Los Angeles Lakers had a little buzzer beater action of their own going on.
With the game tied at 104 apiece in overtime, LeBron got the ball up top, but was immediately doubled, forcing him to pass out. The ball ended in Russell Westbrook's hands with five seconds left, and if there's one thing we've always said here at The Loop about Russell Westbrook, it's that he's a wise, unselfish decision-maker, especially under pressure. True to form, he found a wide open Austin Reaves—an undrafted rookie guard out of Oklahoma—for the game-winner. Watch what went down:
Whatever you think about the Lakers, Reaves is a cool story. Nobody thought this guy could become even a role player on an NBA team, as seen by the fact that every single team passed on him, much less the kind of player hitting game-winning threes in crunch time for the NBA's most famous franchise ... all in his first year. His teammates treated him appropriately in the locker room afterward:
So, hey, it's no half-court heave followed by a three-quarter court heave, but in terms of being the second-best buzzer beater on single day, this one is—to quote another unlikely L.A. legend—pretty, pretty, pretttttttayyyyy good.