The Loop
Thanks to the Dodgers, this might be the quickest anyone has ever lost 168 GRAND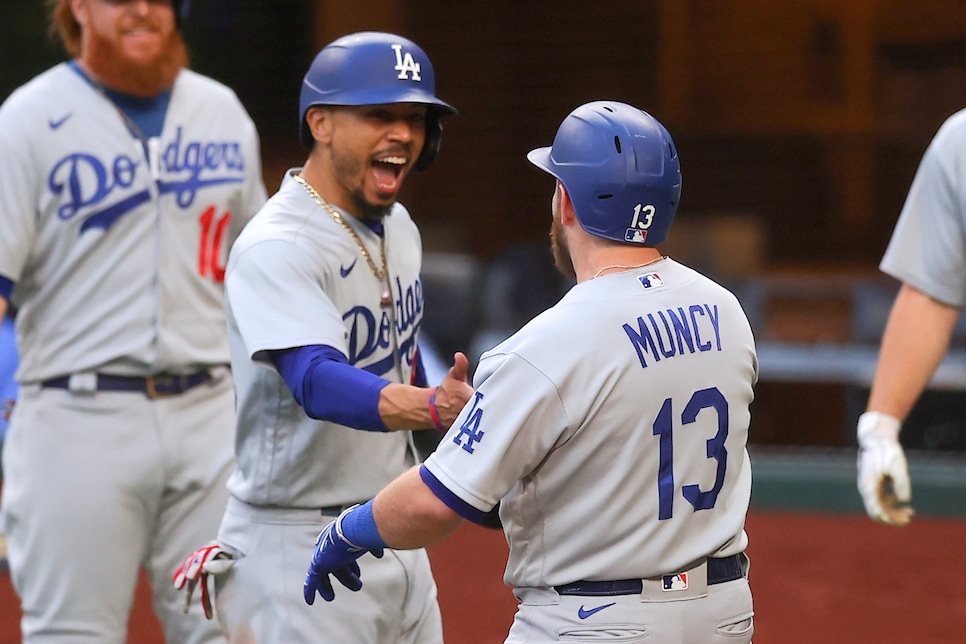 The Los Angeles Dodgers made MLB history on Wednesday evening by scoring 11 first-inning runs in Game 3 of the NLCS. It also may have been the quickest any gambler has ever lost $168,000.
Yep, that's right, $168K. Or 168 GRAND. Or 168 BIG ONES. However you want to describe it, someone lost a huge chunk of money in shockingingly quick fashion. Here are the details of the doomed three-leg parlay, courtesy of Action Network's Darren Rovell:
First of all, interesting wager. Two first-three-inning bets? WILD stuff. And that's also why this big bet bombed so fast.
As Rovell later pointed out, just 25 minutes into the first of these three bets the Dodgers had posted their 11-spot against the Braves. This parlay was deader than than the Applebee's bar scene on a Monday night.
Adding to the quick pace of the proceedings is that Game 3 (The Dogers had a 15-0 lead by the third inning by the way) had an unusually early start time (at least for non-pandemic years) of 6 p.m. ET. And yes, UL Lafayette didn't cover either so the parlay wouldn't have hit, but that wasn't decided until more than five hours later. When you bet a parlay, you want to at least be in it long enough to get the juices flowing a little, but this person didn't get any bang his/her buck.
Anyway, we're guessing/hoping that anyone who risks that much money on a parlay can afford to lose it. But, yeah, that was pretty rough.