Legends
Bettor hits absurd $1.36 million parlay with Harris English's playoff victory as the final leg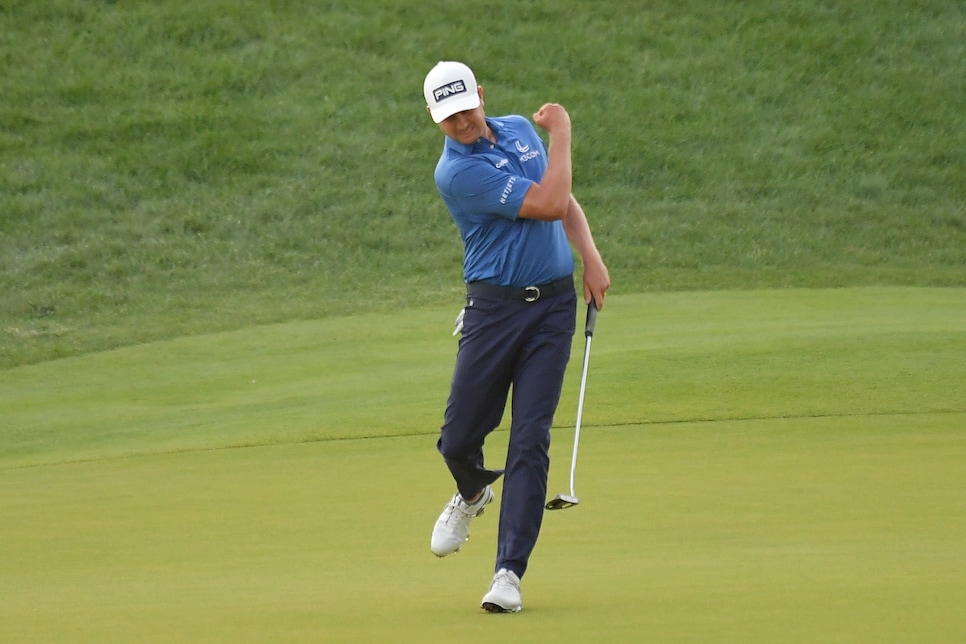 As any degenerate gambler can attest, we've all gone the route of the mega, miracle parlay. It's a literal lottery ticket, one that's almost always a loser. But we continue to dream big, hoping that one day that nine-leg, cross-sport ticket will result in a massive pay day.
That's exactly what happened to one London-based bettor this past weekend, as first reported by ESPN's David Purdum. The wager, a $15.50 six-leg golf and soccer cross-sport parlay, was placed on UK-based online sportsbook Betfair, with odds of 90,396-1. It featured four outright golf winners and two soccer matches in the Euro 2020. It hit, paying out an absurd $1.36 million.
If the wager's odds didn't make the hit sound improbable enough, the six legs of the parlay make it borderline impossible to fathom how this bettor dealt with the stress. The legs, in order of each one hitting, went like this: Croatia to defeat Scotland (+140); England to defeat Czech Republic (-182); Steve Stricker to win the Bridgestone Senior Players Championship (+500); Nelly Korda to win the KPMG Women's PGA Championship (14-1); Viktor Hovland to win the BMW International Open (+650); Harris English to win the Travelers Championship (35-1).
Because of the length of English's playoff with Kramer Hickok at TPC River Highlands, five of the six legs had already hit. That left the bettor with an agonizing wait on a result that was very much in doubt multiple times during the playoff. Hell, English getting to a playoff was a minor miracle in itself, with the former Georgia Bulldog birdie-ing the 72nd hole to post a five-under 65 and get in the clubhouse at 13 under. There, he had a similarly uncomfortable wait as he watched Bubba Watson stumble down the stretch and Hickok make a birdie at the last to tie.
"I was sure that Hovland, Korda and Steve Stricker were good bets," the unidentified bettor told Betfair. "But I was a little unsure on Harris English.
"I thought I was going to have a heart attack when the winning putt went in. I couldn't believe it."
Yeah, we believe it. Congrats to this guy or girl, who has given all of us suckers more hope that one day our CVS-receipt-length parlay ticket will finally cash.