LIV Golf
Turnover among LIV Golf executive team continues with communications chief out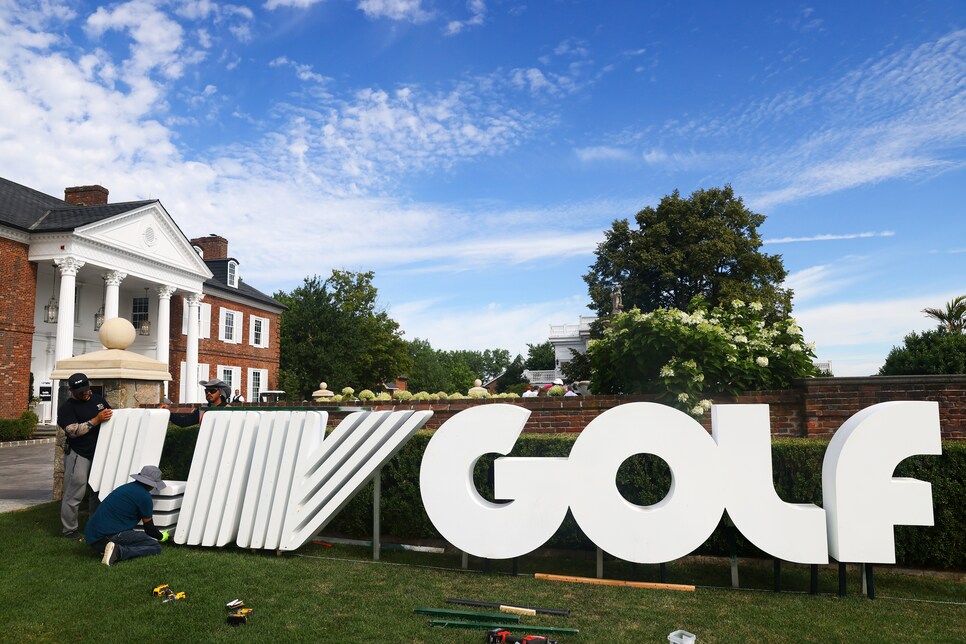 Another top executive is out at LIV Golf. Jonathan Grella, who was chief communications officer for the Saudi-backed circuit, is no longer with the organization, a LIV spokesperson confirmed.
Grella, who started with LIV last June, handled a variety of tasks, but was hired predominantly to help with lobbying endeavors in Washington, D.C., sources close to LIV told Golf Digest. Specifically, he was charged with arguing why the PGA Tour (in LIV's estimation) is guilty of antitrust and competitive practices. LIV's lobbying efforts, however, reportedly took a severe hit last fall following a visit from LIV Golf CEO Greg Norman with Congressional leaders. Despite LIV's ties to former President Donald Trump, Norman's meeting with the Republican Study Committee' the largest conservative caucus in the House, backfired.
"Don't come in here and act like you're doing some great thing while you're pimping a billion dollars of Saudi Arabian money and the Kingdom of Saudi Arabia in the United States," Rep. Chip Roy (R-Texas) told reporters afterwards. Rep. Tim Burchett (R-Tenn.) departed the meeting before it ended, dismissing Norman's anti-competitive claims and classifying them as "basically propaganda."
Grella also had a background in crisis management and public-image consulting, areas of expertise that LIV needed as it battled numerous controversies and its complicated attachment to Saudi Arabia's sovereign wealth fund (PIF).
Previously, Grella was president and CEO of JAG Public Affairs and a founding partner at PROTEAN Public Affairs. He was also a director of communication at the Tampa Bay Buccaneers for three seasons.
Grella's exit continues an offseason of upheaval among LIV Golf management. Earlier this week Golf Saudi CEO and LIV Golf managing director Majed Al Sorour—considered second-in-command at LIV only to PIF governor Yasir Al-Rumayyan—moved out of his position into a board position with the league. Al Sorour's void likely means more power to LIV Golf CEO Greg Norman, sources close to the matter tell Golf Digest.
In December, it was revealed Atul Khosla, chief operating officer of LIV, had left. Khosla was considered one of the voices of reason inside LIV, sources tell Golf Digest. Against criticism that LIV Golf was nothing more than a publicity stunt to improve the reputation of Saudi Arabia, Khosla was an individual that gave the organization validity that its goals were business related. Matt Goodman, president of LIV franchises, also left LIV following its first year.