LIV Golf
Another top executive reportedly leaves LIV Golf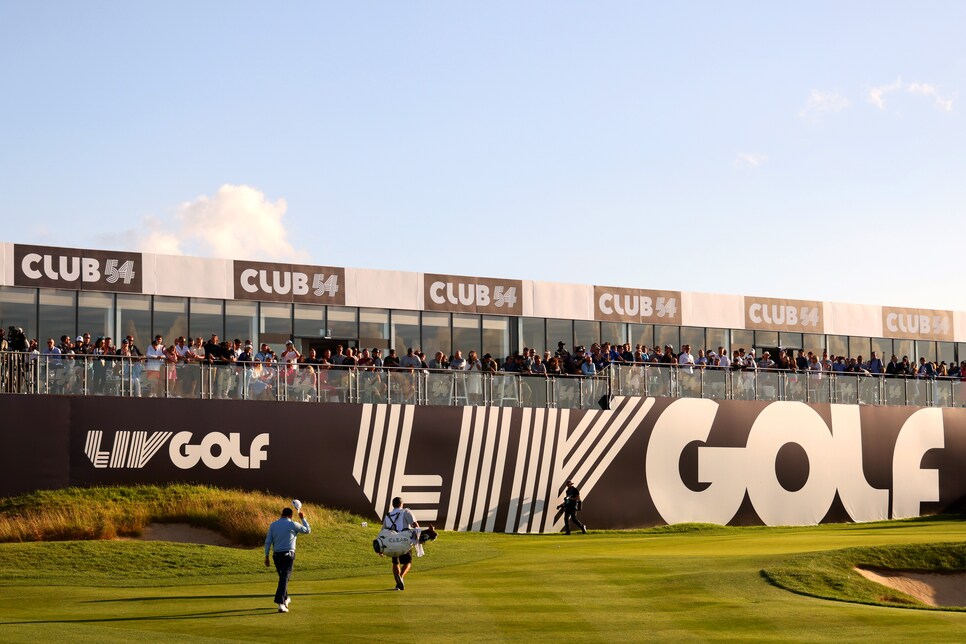 Another top executive has reportedly left LIV Golf.
According to the Sports Business Journal, Matt Goodman, the president of franchises for the Saudi-backed circuit, is no longer with the organization.
Goodman joined LIV last May from the New York City Football Club, where he was COO and chief commercial officer. Prior to his stint with NYCFC, Goodman worked for the NBA for nearly six years in team marketing and business operations. He has spent time with Madison Square Garden and the Cleveland Browns.
LIV Golf had no comment when reached by Golf Digest. As of writing, Goodman had not responded to a question on his departure.
As LIV Golf transitions to Year 2, taking on the moniker of the LIV Golf League, officials have touted the franchise component of the endeavor as a primary facilitator for future sponsorships and revenue. Twelve teams are expected to be competing in a 14-event schedule beginning in late February. The 12 captains—who figure to be high-profile players such as Phil Mickelson, Bryson DeChambeau, Dustin Johnson, Sergio Garcia and Cam Smith—would have as much as a 25-percent equity stake in their teams. Each team would cover their own operating costs, using sponsorships, team prize money and merchandise to do so.
To players and potential sponsors and owners, the number LIV Golf has forecasted has stayed consistent, sources tell Golf Digest: a $1 billion potential valuation for a four-man club. However, LIV Golf lacked any formal sponsorship during its inaugural season, while spending $784 million to launch the circuit. A month out from its sophomore campaign it is unclear what, if any, financial backers are lined up for 2023.
Those familiar with the dealings of LIV Golf pointed to Goodman as a person who brought a sense of business professionalism and formidability to the operation.
Goodman becomes the second high-profile departure in months from LIV Golf. In December it was revealed Atul Khosla, chief operating officer of LIV, had left. Khosla was seen as one of the voices of reason inside LIV, sources tell Golf Digest. Against criticism that LIV Golf was nothing more than a publicity stunt to improve the reputation of Saudi Arabia—which funds the golf entity through its Public Investment Fund—Khosla insisted the organization's goals were business related.