The Loop
Lionel Messi was making a crap-ton of money at Barcelona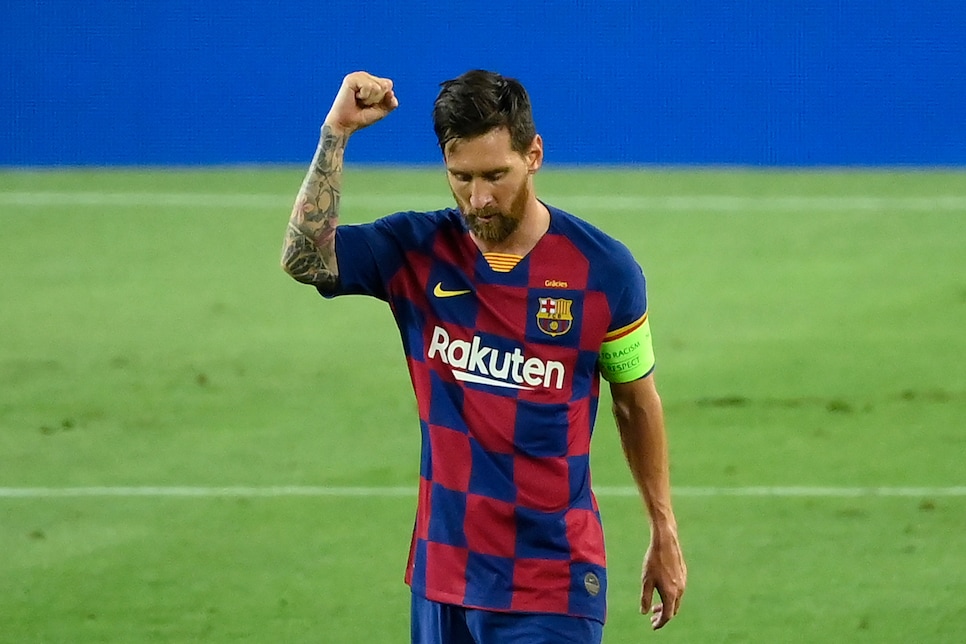 According to reports out of Argentina on Tuesday, Lionel Messi, amidst constant boardroom turmoil and a chastening 8-2 defeat to Bayern Munich in the Champions League semi-final, has asked to terminate his contract at the Catalan mega-club. We're not even going to sugarcoat this for stateside sports fan: This is the biggest sports story of the week, possibly the summer. Messi has been a member of the Barcelona organization since the age of 13 (he's now 33.) He's widely regarded as the single greatest player in modern soccer, if not all time. While at Barcelona he has won 10 La Liga titles, six Copa Del Rays, and four Champions Leagues trophies, scoring 645 goals in 763 appearances across two decades.
This is an enormous story for all those reasons and numbers, but also because of these reasons and these numbers, which, even in a post-Patrick Mahomes world, will still have your brain running from your ears like a fried egg.
Even being conservative and assuming Messi hits about 50% of his performance bonuses in a given season, one year of Leo was costing Barcelona somewhere in the range of $113,289,494 dollars (accounting for the exchange rate plus 20% of his signing bonus/loyalty fee on a five-year contract.) This should tell you two things.
1.) Even at 33, Messi continues to be unplayable, as evidenced by highlights like this in recent weeks . . .
2.) Whoever takes him off Barcelona's books is going to need pockets deeper than the Mariana Trench.
That severely limits the pool of clubs in the running for the other other GOAT. Manchester City, owned by the prime minister of the UAE and fresh off dodging a two-year Champions League ban for financial tomfoolery, looks to be the most likely landing spot. After that, PSG—owned by the Emir of Qatar and sitting on $400 million worth of assets known as Neymar and Kylian Mbappe—and Inter Milan—under new Chinese ownership—look like the only other clubs with a snowball's chance in hell.
What happens next is anyone's guess. Messi himself might not even know. But one thing is certain: Lionel Messi was making a crap-ton of money at Barcelona.