LPGA Mediheal Championship
Lexi Thompson takes first step in putting U.S. Women's Open disappointment behind her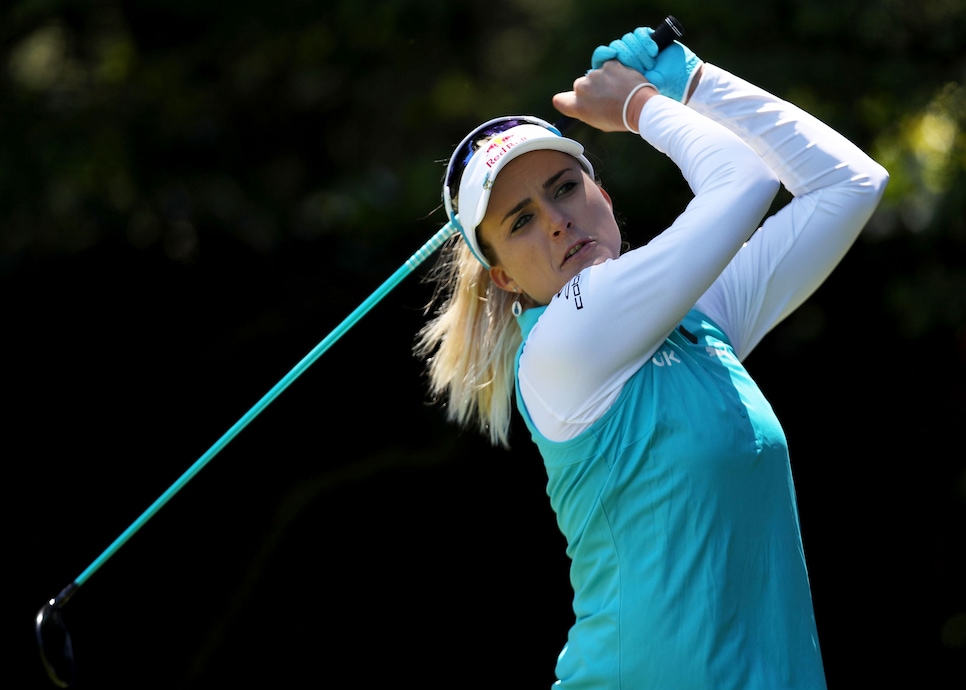 Lexi Thompson tees off on th fifth hole during the first round of the 2021 LPGA Mediheal Championship.
Jed Jacobsohn
SAN FRANCISCO — Only four days after one of the more difficult rounds of her career, Lexi Thompson shot a one-under 71 to open the LPGA Mediheal Championship at Lake Merced Golf Club. Her success, in light of the demoralizing finish at Olympic Club, isn't necessarily the most surprising part. That might be that she was teeing it up at all this week.
"It was good I didn't go home and ponder over it all," Thompson said Thursday.
The 26-year-old 11-time LPGA winner explained that she relied on her family and manager, who was with her in San Francisco, to move on from the challenging finish on Sunday, in which she squandered a five-shot lead with eight holes to play in her quest for a second career major title.
"They were there for me," Thompson said. "Really that's all I needed, people to be there for me."
After spending time with her confidants, the calendar turned to the next tournament, and Thompson needed to prepare for her next start. She had a photoshoot on Monday that kept her mind away from golf. On Tuesday, Thompson began preparing for Lake Merced Golf Club, where she finished T-4 the last time the tournament was played in 2019. Instead of questioning "What if?", Thompson's mind is locking in on the positives of the third-place finish at the U.S. Women's Open.
"I had that one day off and I got back out to this golf course," Thompson said. "Learning this one and being out here, taking the good into this week."
After her finish at Olympic and after her first round at Lake Merced, Thompson signed autographs. Her connection with her fans was a focal point from her team in trying to get Thompson to pick herself up.
"It was just reassuring how good I played the whole week, how I was good with the fans, the impact that I made was more than anything," said Thompson, who shot rounds of 69-71-66 before her closing 75.
Last Friday at the U.S. Women's Open, Thompson shared that her work with mental coach John Denney is pointing her to not take golf as critically as she used to. Her interactions with fans over the week helped drive home that point, laughing with her pro-am group and turning no one away for photos who wanted one.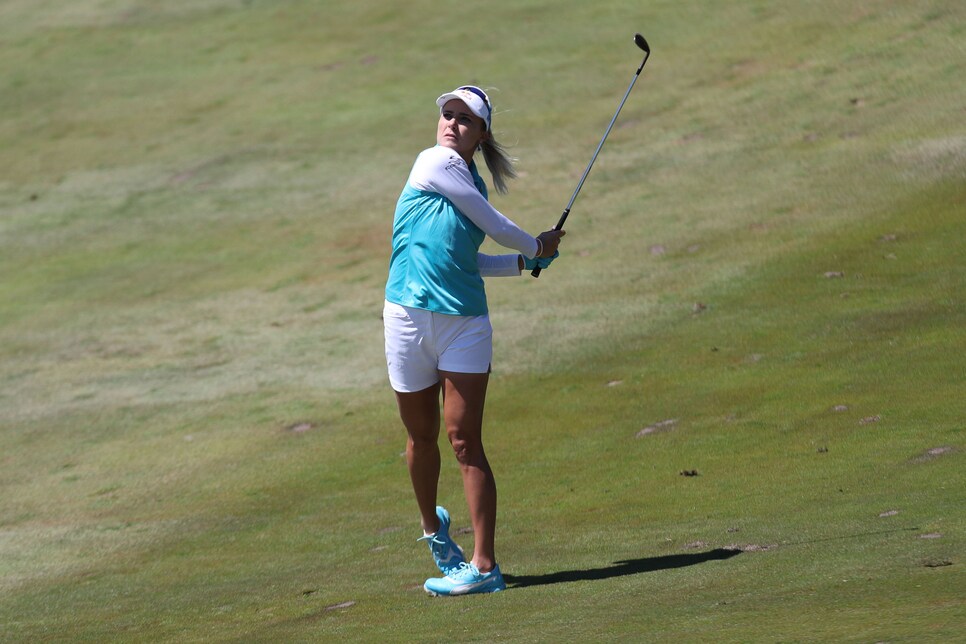 In her first round since her frustrating finish at the U.S. Women's Open, Thompson hit 14 greens in regulation en route to a one-under 71.
Jed Jacobsohn
Her one-under round Thursday included a chip in for eagle on the par-5 seventh and birdie on the 18th, her final hole, to turn her card red. She hit 14 greens in regulation for her fourth consecutive round under par at Lake Merced. She sits six off the pace set by Leona Maguire.
"I hit maybe two iffy tee shots, but I stroked a few good putts coming in," Thompson said. "Focused on that heading into tomorrow bright and early."