Random Daggers
Lee Westwood, Eddie Pepperell get into testy Twitter spat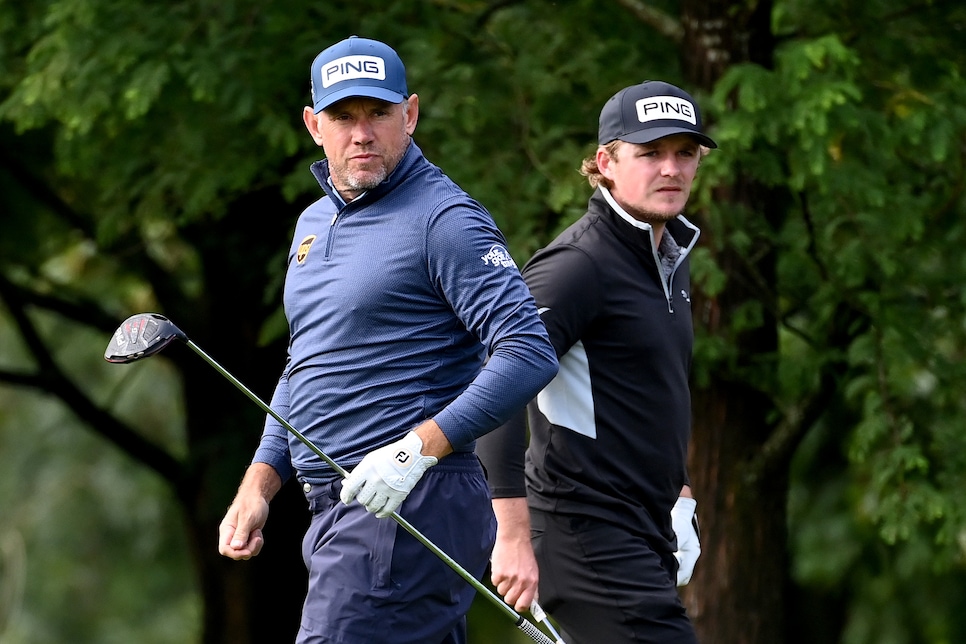 It's been more than two months since the surprise announcement that both the PGA Tour and the DP World Tour plan to partner with Saudi Arabia's Public Investment Fund, the money behind LIV Golf. That doesn't mean all involved are still on the same page yet.
On Monday morning, a pair of English tour pros, Lee Westwood and Eddie Pepperell, got into a testy Twitter spat over LIV with Pepperell eventually pointing out that Westwood got paid £100,000 last week for "playing like a turnip." Here's how it went down.
First, Westwood chimed in on the latest edition of the Official World Golf Ranking, which still doesn't recognize LIV events because they don't meet the ranking system's requirements:
Westwood responded by pointing out the PGA Tour has added some new ways to get more money in its players' pockets as well. To which Pepperell responded with the "turnip" dig:
But it wasn't over. The two exchanged a few more jabs, including Pepperell claiming pro golf would be in a better place if players like Westwood hadn't jumped to LIV Golf and getting a "Mean Girls" line in there.
Westwood eventually hit Pepperell with a classic Simpsons GIF:
And Eddie seemed to agree that he shouldn't have said anything.
Anyway, should make for an awkward moment the next time these two are paired together, whatever the tour. Unless they keep the conversation to pop culture references.