how do you really feel?
Former Ryder Cup captain takes flamethrower to Phil Mickelson in wake of latest allegations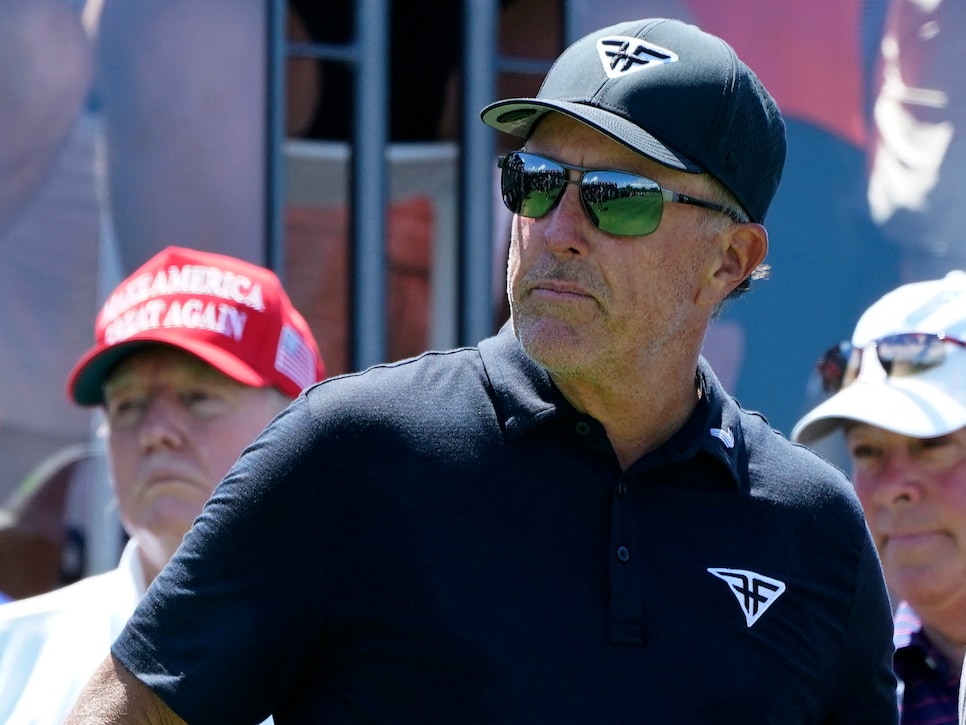 In a statement to Golf Digest late last week, Phil Mickelson said he "never bet on the Ryder Cup," a response to an allegation made by legendary gambler Billy Walters. In an excerpt from his upcoming book, Gambler, Walters claimed Mickelson entertained the idea of placing a large wager on the U.S. squad ahead of the 2012 Ryder Cup at Medinah, which the Americans wound up losing in gut-wrenching fashion after taking a 10-6 lead into Sunday singles.
Of course, that's not going to stop skeptics from assuming Mickelson still found a way to wager on the biennial event, or that he's bet on other events he's participated in in the past.
Among those skeptics is Lanny Wadkins, who played on eight Ryder Cup teams between 1977 and 1993 and captained the U.S. side in 1995. In an interview on Golf Channel on Monday, Wadkins called the allegations levied against Mickelson "very disconcerting" before taking a flamethrower to Lefty's character.
"I don't know if there has ever been a more disappointing figure in the game of golf than Phil Mickelson," Wadkins said in an apperance on "Golf Today."
"Seeing what's transpired with him over the last 10-plus years, I mean, he was a beloved figure for a long time," Wadkins added. "We all marveled at the way he could play, but nothing looks kosher about what he's doing these days."
After Mickelson made the jump to the Saudi-backed LIV Golf Tour, it was assumed that he, among others who went to LIV, had thrown away any chance he had at captaining a Ryder Cup team in the future. A Mickelson captaincy was once a foregone conclusion, the 2025 edition at Bethpage Black serving as the perfect fit for the lovable left-hander. With LIV and the PGA Tour now seemingly on a path to coexist with one another, perhaps there was a path back for Mickelson and the Ryder Cup.
Wadkins believes that book has been officially closed.
"He's blown a chance to probably be Ryder Cup captain, ever," Wadkins said. "I think he would have probably been a two-time captain, now he's not going to be involved. It's really kind of a shame. He's just self-imploded and it looks like he just continues to at every turn.
"It's disappointing and sad. It's sad that we have people in our game that think they're bigger than the game. And, obviously, Phil thinks he's bigger."
The full clip of Wadkins' interview can be viewed below: