Absolutely, I would
Lucas Glover did not hesitate when asked if he'd pick himself to play in the Ryder Cup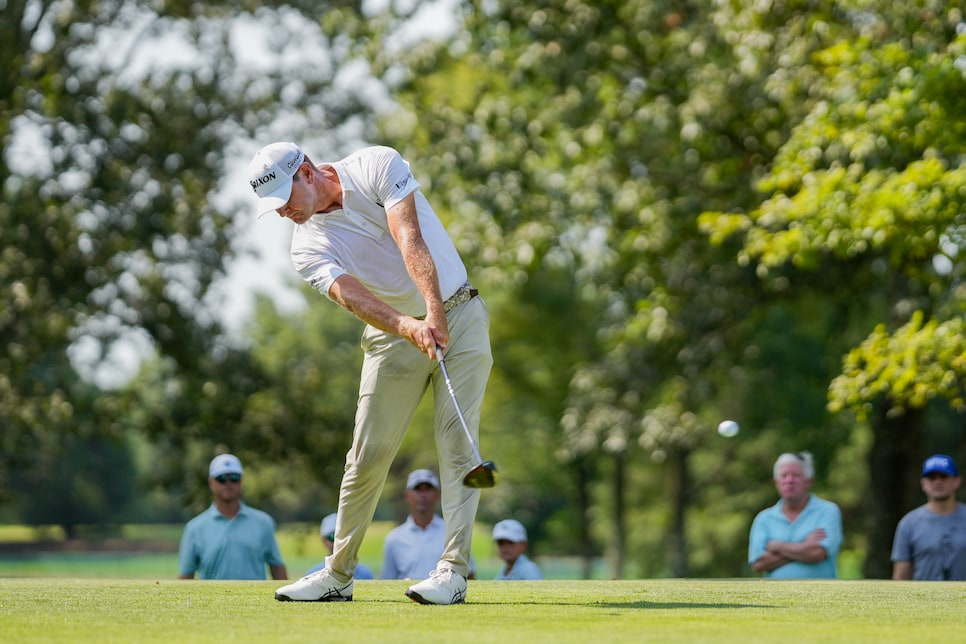 The answer was emphatic. "Right now, yes." The question was asked to Lucas Glover, wondering if he'd pick himself to play in the Ryder Cup next month in Rome.
Glover is on top of the golf world right now, having won in back-to-back weeks on the PGA Tour. First it was a victory last week at the Wyndham Championship to earn a spot into the FedEx Cup Playoffs and on Sunday he captured the FedEx St. Jude Championship in a playoff over Patrick Cantlay to move to No. 4 in the FedEx Cup standings, earning a spot in the lucrative field at East Lake for the Tour Championship. He's also recorded five top-six finishes in his last six events.
Heady stuff for the 43-year-old who didn't qualify for a major championship this year and was ranked outside the top 100 in the world. Now, he's up to 30th in the world, just captured his sixth career PGA Tour win, his putting is suddenly a weapon and he's projected to move up to 16th in U.S. Ryder Cup standings.
The top six will be solidified after next week's BMW Championship, then captain Zach Johnson will have six captain's picks, which will be made on Aug. 29.
During Glover's gathering with the media Sunday after his win at TPC Southwind he was asked if he'd started to think about the Ryder Cup?
"About 15 minutes ago," he said bluntly.
GLOVER: I think I've never made it and I want to.
While Glover has never represented the United States in the Ryder Cup he did play in the Presidents Cup in both 2007 and 2009. He also played in the 2001 Walker Cup during his amateur days.
I think you'd have to win next week to earn your spot on to the team. If you don't, would you pick you?
GLOVER: Right now, yes. Playing pretty good golf, and I think I'd be pretty good in the team room and be a good partner, so yeah, absolutely I would.