GOLF CRIME
Vandals destroy Michigan golf course, over $75,000 in damage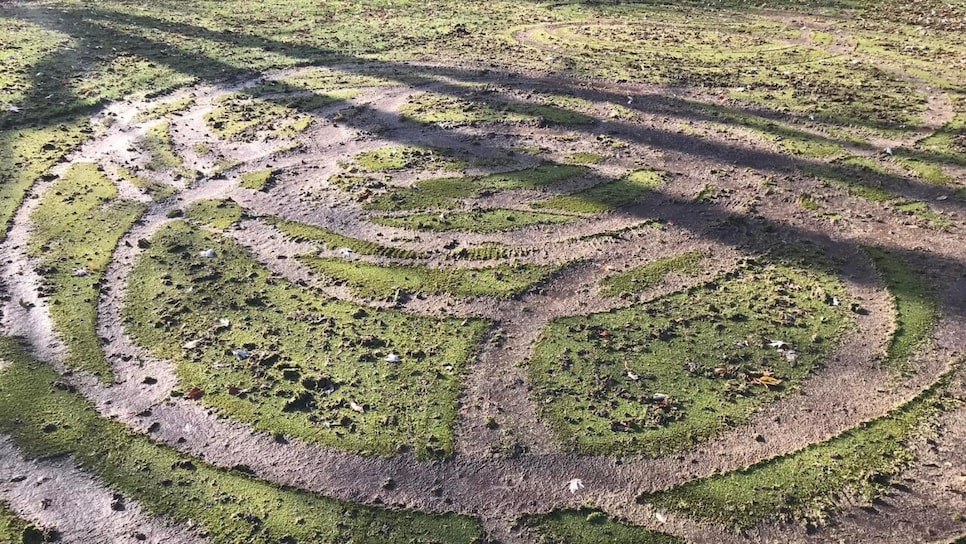 Lake Doster Golf Club has been struck with a vandalism crisis once again, but this time it will cost tens of thousands of dollars to fix.
The Michigan golf club has been dealing with desecrators from marker posts jammed into the greens and destroyed signs, but nothing to the extent of what happened last weekend.
The Plainwell course alleges that someone drove all over two of its greens, likely with an ATV. The tire tracks ripped through holes six and seven and will require lots of money to repair the damage.
"The pictures that you have seen don't even come close to the damage that you can actually see on the golf course," Matt Townsley, Lake Doster Golf Club's head golf professional, told FOX 17. "You're talking three to four-inch treads every two feet on our greens, so I mean…there's nothing left, so you're better off putting out of a ditch on the side of the road than you are being able to putt on our greens right now."
The course will likely be forced to use temporary greens for the 2023 season and will probably need to completely tear the greens apart and resod them.
Lake Doster doesn't have any surveillance video of the incident, and Townsley has pleaded for the culprits to reveal themselves to the authorities.
"Please just turn yourself in and admit to it," said Townsley. "I don't know the repercussions of what may come from it, but it's easier to admit to it and ask for forgiveness than it is just to keep hiding from it."