Advanced Statistics
Some genius did a breakdown of Kyler Murray's stats on 'Call of Duty' 2XP weekends and it's enlightening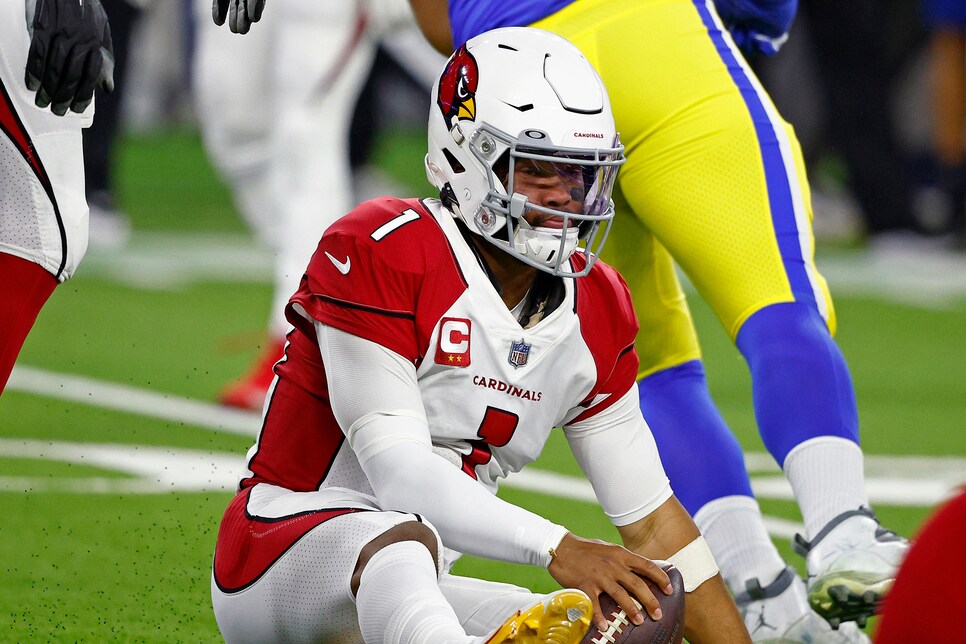 Because the year is 2022 and nothing slips through the cracks and life is like a reality TV script that got scrapped for not being real enough, Kyler Murray's video game habit has recently become Big News in the football world. Murray's extracurricular activities first came under scrutiny after he signed a massive five-year, $230-million extension, which happened to include a homework clause stipulating that Murray must conduct four hours of independent film study per week. In order to get credit for those study hours (yes, this is all VERY high school), the clause stated that Murray cannot be engaged in other activities—such as watching TV, browsing the internet, or, most notably, playing video games—while studying tape.
Soon after that little nugget went public, rumors began circulating that despite the variety of distractions cited by the Cardinals, it was the video games—specifically 'Call of Duty'—that were the real target of their concern. Murray allegedly plays A LOT of 'Call of Duty,' even during the season. So much that it has begun to negatively impact his performance on the field. Don't believe us? You don't have to. An internet sleuth with way too much time on their hands crunched the numbers, analyzing the difference in Murray's performances on 'Call of Duty' 2XP weekends (when experience points, used to cash in on an array of in-game upgrades, are doubled) and non-2XP weekends. The results speak for themselves.
This is somewhat in jest, of course. And certain stats, like a -.12% completion percentage are pretty negligible. But when you pull the lens back and look at the broader scope of Murray's (and by proxy the Cardinals') performances on 2XP weekends, it becomes clear that something is going on. Murray's passer rating plunges from the upper 90s into the 80s, while the Cardinals' win percentage plummets simalarily. On normal weekends with Murray under center, the Cardinals have posted a record go 18-16-1, good for a win percentage of .529. On 2XP weekends, they are 4-7, a win percentage of .360. Judging by the addendum to Murray's shiny new contract, this is not news to the Cardinals.
But hey, not all is lost. It's clear Murray has the grinder gene in him … only for 'Call of Duty.' If Arizona can find a way to redirect that attention and tactical nous to opposing defenses, Murray should be in the MVP conversation on a yearly basis. If not, well, we hear esports leagues are offering some pretty fat contracts these days too.