Study Hall
The homework clause in Kyler Murray's contract seems like a bad sign because it is a bad sign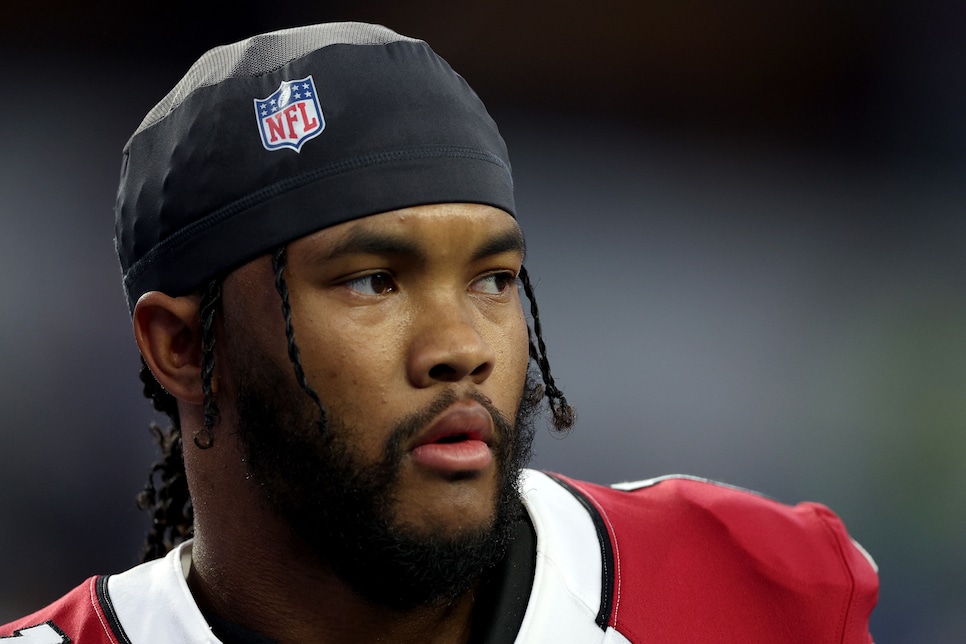 In a move that ESPN calls "unusual, if not unprecedented," Kyler Murray's contract extension with the Arizona Cardinals includes a clause stipulating that he has to study film for at least four hours each week outside of mandatory team meetings.
Contractual babysitting of your star who won't do his homework? This is, as they say in the business, probably a bad sign.
The contract extension, which was finalized on Thursday, keeps Murray in Arizona for five years for up to $230.5 million, and includes a club option. On the face of it, that's good news; Murray was the offensive rookie of the year in 2019, and made the Pro Bowl the last two seasons. The Cardinals' record improved from 5-10-1 in '19 to 11-5 and a playoff berth last year. He was a top ten quarterback by almost any metric, and he can run, too, compiling the fourth-most rushing yards among NFL QBs last season.
But clearly, reading between the lines of the contract, he's not a fan of film study. The details of the so-called "independent study addendum" are pretty funny, provided you're not a Cardinals fan. For one, there's a section demanding that he studies the materials "in good faith." It actually specifies things he can't be doing while he's studying, from video games to watching TV to browsing the internet. If he screws it up, he'll be in default of his contract, with attendant financial penalties that could total up to $100 million.
Looked at from a distance, this is a "good idea," the same way it's theoretically a good idea for a struggling husband and wife to write up a marriage deal where they have to go out to dinner once a week, or something. But the fact that it has to be written in the first place? That implies trouble. Studying film on your own is part of the gig for an NFL quarterback, and anyone interested in playing for a long time at an elite level shouldn't have to be told to do the bare minimum. And four hours feels like the bare minimum, plus a very very reasonable ask for $200+ million.
It also tells a pretty clear story of a rocky relationship. It's not like we needed a ton of proof, since it was public information that Murray scrubbed his social media of any reference to the Cardinals this offseason during contract negotiations. They're back together, for now, but you wonder if the four-hour study addendum stems in part from Murray's performance against the Rams in the playoffs, when he threw for just 137 yards, no touchdowns, and two interceptions in a Rams rout.
That's just the tip of the iceberg, too; in his last five regular season games last season, Murray was 1-4 with a significantly worse rating than the torrid start to his 7-1 season (he missed three games with a high ankle sprain in between). One read on that is the league made adjustments to Murray, and he wasn't grinding enough tape to adjust back. And what looked like a perfect relationship between player and team seems to have soured considerably starting in December, and although things were ironed out with the contract extension, the club obviously needed some reassurances regarding Murray's commitment to fulfilling his potential.
But what sports has shown us, over and over and over again, is that it's hard to teach motivation. Murray may be extremely motivated in other aspects of the game, but he's not a film guy, and it's not at all clear that you can just "create" a film guy where none existed before. Mini-dramatics like the social media scrubbing only tend to get worse with time, and you have to wonder if the Cardinals will regret the massive contract extension far sooner than they would like.
There's also this: as many have noted, the move makes absolutely everyone look bad:
This simply cannot end well.