Ryder Cup
Report: Brooks Koepka says he will play in Ryder Cup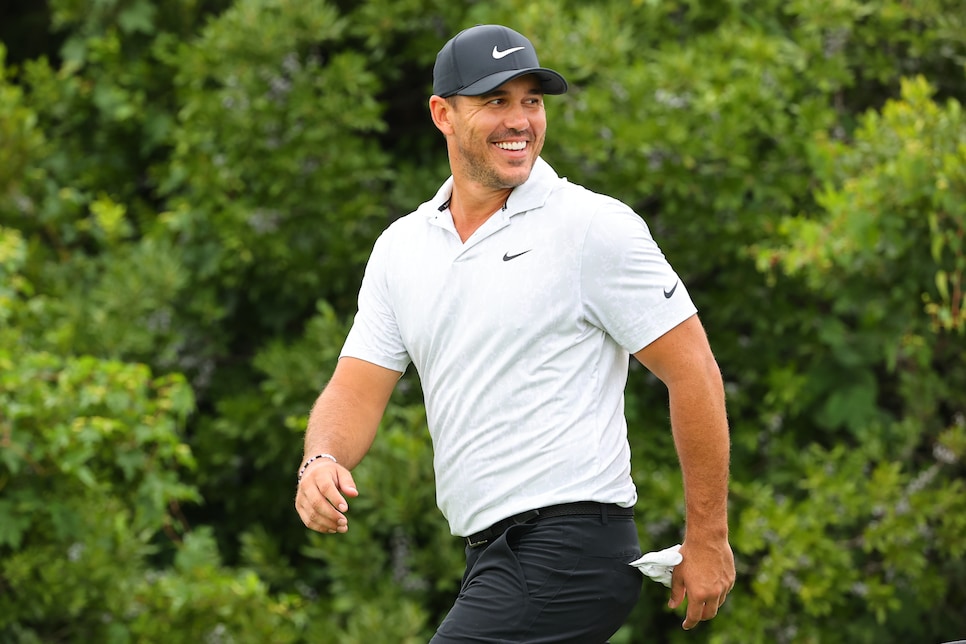 Brooks Koepka, in an interview with Golfweek, says he's healthy enough to play in next week's Ryder Cup.
Koepka injured himself two weeks ago at the Tour Championship after hitting a tree root, forcing the four-time major winner to withdraw from the season-finale at East Lake. Koepka's has dealt with a number of ailments, including wrist woes, in the past, fueling belief that the injury could force Koepka to miss the biennial match at Whisting Straits. That Koepka did not make the a scouting trip to the course with nine other members of Team USA earlier this week (Patrick Cantlay and Xander Schauffele were also away on a previously scheduled trip) further underlined his uncertain playing status.
Koepka told Golfweek's Eamon Lynch that the pain was so bad at the Tour Championship that he couldn't grip a club. However, Koepka said his grip pressure is back to normal, meaning that he will suit up for the red, white and blue in Wisconsin.
"I'll be there. I'm good to go," Koepka said. "I'm feeling good. Been doing my rehab, doing everything I need to do to be ready for the Cup. I'll be there ready to play."
On Tuesday, NBC commentator and former U.S. Ryder Cup captain Paul Azinger called out Koepka for comments the player made in a recent Golf Digest article. Koepka noted the challenge of changing mindsets from individual tournaments to the team oriented nature of Ryder Cup play. Azinger, however, read into his comments as if to say that Koepka doesn't really love the event, and went further to note that without a love for the event, and with a potential linger injury in play, that Koepka "should relinquish his spot and get people there who do love the Ryder Cup."
Apparently though, the injury is no longer issue.
This will be Koepka's third Ryder Cup appearance. He owns a 4-3-1 career record at the event.
The 2021 Ryder Cup begins Sept. 24. Team Europe has won seven of the last night matches.