Tour Championship
Brooks Koepka WDs with arm injury; is his Ryder Cup in doubt?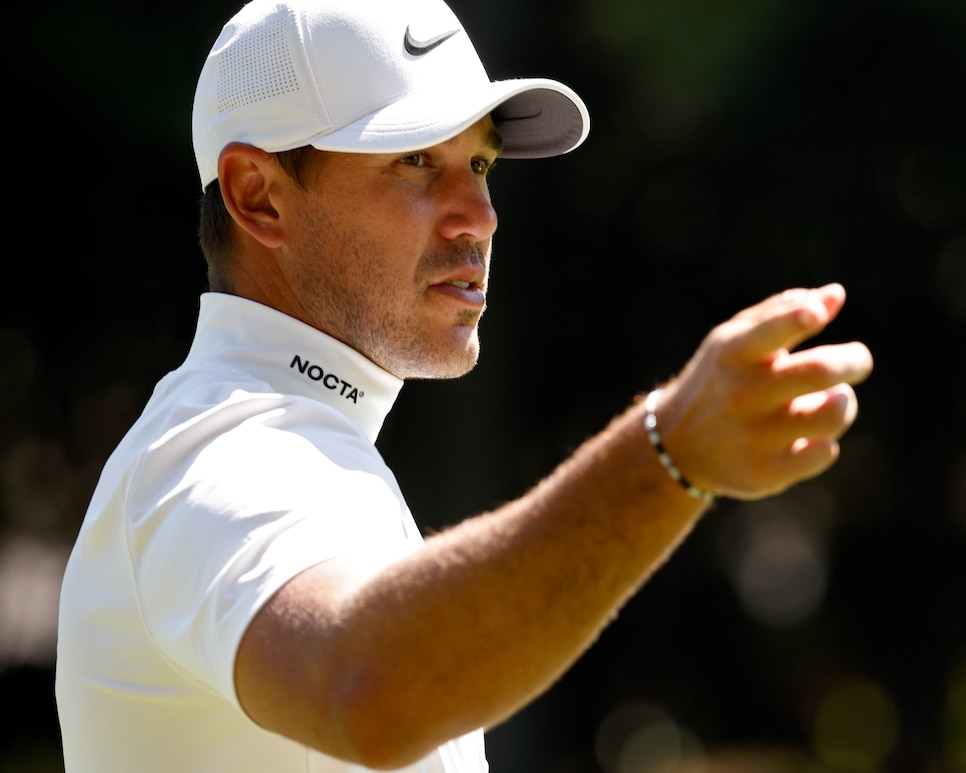 ATLANTA — Brooks Koepka withdrew from the Tour Championship on Saturday with a left wrist injury. He appeared to sustain the injury when he tried to extricate his ball from deep rough right of the 10th fairway and struck a tree root. The world No. 10 tried to continue despite being in visible discomfort but made it only two-plus more holes; he was three over par through 12 on his round and one-under total when he made the decision to leave East Lake.
"It's the same wrist I had issues with in '17 and '18," Koepka said to a PGA Tour official before leaving. "So I'm just making sure it's OK."
Koepka is referring to a left wrist injury that forced him to miss the 2018 Masters.
Given his withdrawal, Koepka will finish 30th in the final FedEx Cup standings—last among the field at the Tour Championship—and collect a $395,000 bonus.
The timing of the injury is concerning, given the Ryder Cup begins in less than three weeks. Koepka finished fourth in the U.S. points list to auto-qualify for his third consecutive Ryder Cup team.
It's also another health concern for a player who's been plagued for the last two years by knee injuries—one to his left knee, which forced him to withdraw from the 2019 Presidents Cup team; and one to his right, which required surgery on March 16 to repair a kneecap dislocation and ligament damage. He miraculously returned to competition at the Masters less than a month later but has continued to move cautiously throughout the season.
Should Koepka be unable to compete in the Ryder Cup, U.S. captain Steve Stricker would be given a seventh captain's pick to fill his spot. Stricker is set to name his six picks in a news conference on Wednesday.
Koepka was set to play left-handed in a charity match against Dave Portnoy of Barstool Sports at Liberty National in New Jersey on Tuesday. The event was canceled after the injury.