No Takebacks
The Raiders reportedly trying to trade for Khalil Mack has to be the most Raiders thing ever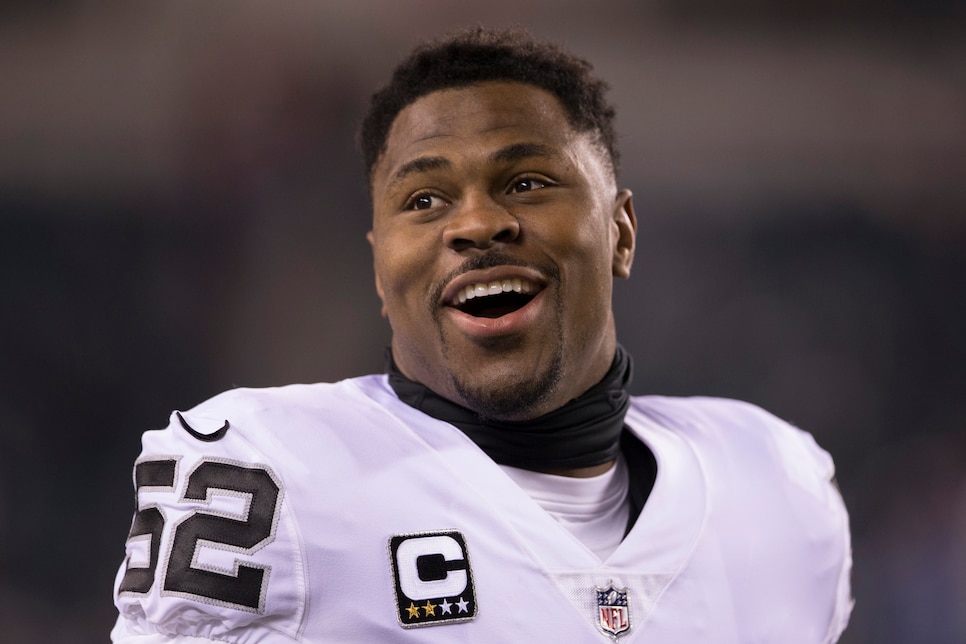 There's no franchise in America quite like the Oakland Las Vegas Raiders. Their legendary owner was football Elvis and their fans 'Sons of Anarchy' extras. They made a tradition out of drafting speedy return specialists when they needed O-line help and proudly employed Bill Romanowski long after Bill Romanowski was employable. No matter the times or cultural milieu, the Raiders have always been uncompromisingly the Raiders, and although Al Davis has shoved off this mortal coil and the team has set up shop in Sin City, we are pleased to report this is still just as true as ever.
Hmm, Khalil Mack and the Raiders, you might be thinking. That rings a bell. It sure does, friends! Back in 2018, right after Jon Gruden rejoined the silver and black, the Raiders traded their franchise linebacker to Chicago for a haul—2019 and 2020 first-round picks, a 2019 sixth, and a 2020 third. Despite the assets, NFL pundits slammed the trade, saying that draft picks are only useful for teams that knew how to evaluate talent and that Mack was the kind of once-in-a-generation player you don't let go. For once they were right.
Since shipping Mack to Chicago, the Raiders have boasted one of the league's worst defenses, with not a single player grading out over 78.0 over the course of a season according to Pro Football Focus. The Raiders hierarchy's solution to this problem in the year 2021 CE? Trade for Khalil Mack.
Forget Raven. That's so Raiders.
From the sounds of things, this is merely an amusing anecdote. Chicago isn't interested and we can't print what Mack's representatives must have said when they heard the offer. But still it's comforting to know that no matter how high the sea levels rise and what new viruses we face—no matter who runs nations near and far—we can always depend on the Raiders.