Random Daggers
Kevin Kisner laughed off some brutal 'fan' mail following the Presidents Cup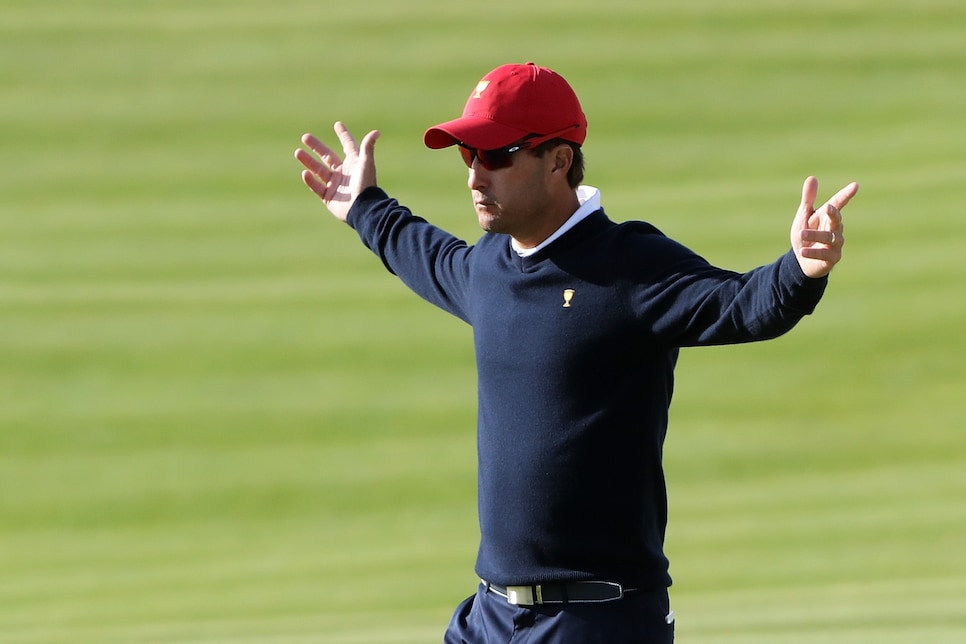 Kevin Kisner bluntly assessed his contribution to Team USA at the conclusion of its recent victory at the 2022 Presidents Cup. "I got half a point," Kisner said. "But I brought the fun."
And in a follow-up quote, Kisner claimed he was the team leader in something else.
"I have never seen a better display of golfers and a worse display of partiers, and I am the best partier," he added. "That's why they picked me." To be fair, that does seem like it's worth at least another half point.
There were certainly no arguments from his (mostly younger) teammates. And by all accounts, the 38-year-old had quite a time celebrating America's win. But it turns out he got some 'fan' mail from people who weren't as happy with his performance. Check out a couple nasty letters that were sent to his home course of Palmetto Golf Club in Aiken, S.C.:
"If you couldn't putt, you'd be stocking dog food at Walmart." Ouch! And then the other takes a rather graphic dig at Kisner's putting stance. It's tough out there!
But how did the four-time PGA Tour winner react to these vicious attacks? By laughing them off, of course:
Well played, Kiz. Apparently, dealing with the haterz ain't no hobby, either.