The Loop
Kevin Durant accidentally bashes Oklahoma City Thunder from his own Twitter account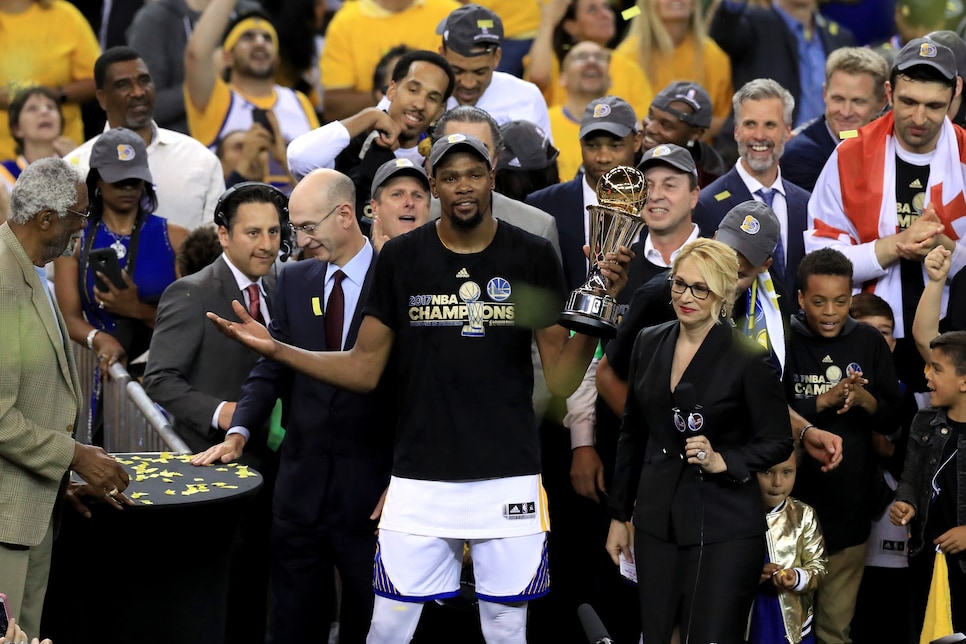 Kevin Durant's three-pointer over LeBron James in transition during Game 5 of the NBA Finals was the defining moment of the season. But apparently, KD isn't as smooth when it comes to transitioning between Twitter accounts.
That's the most logical explanation for what happened late Sunday night when Durant responded to a 16-year-old basketball fan by bashing his former team, the Oklahoma City Thunder, from his own Twitter account. In the third person. Whoops.
Durant knocked the Thunder as an organization. He knocked its coach, Billy Donovan. And he knocked the team's roster, minus 2017 NBA MVP Russell Westbrook. Here are the tweets that the Golden State Warriors superstar immediately deleted:
Of course, it could have been someone else with access to Durant's Twitter handle, but it's pretty clear he didn't mean to send those tweets from his own account. Here's how the fan, who noted the unexpected exchange was part of an eventful 16th birthday, responded:
Despite winning an NBA title in his first year in Golden State, it seems like Durant is still hung up on explaining why he left OKC. And if the reasons weren't obvious already, they are after his latest tweets.