The Loop
Kevin Durant spends an unsettling amount of time playing *Rory McIlroy PGA Tour*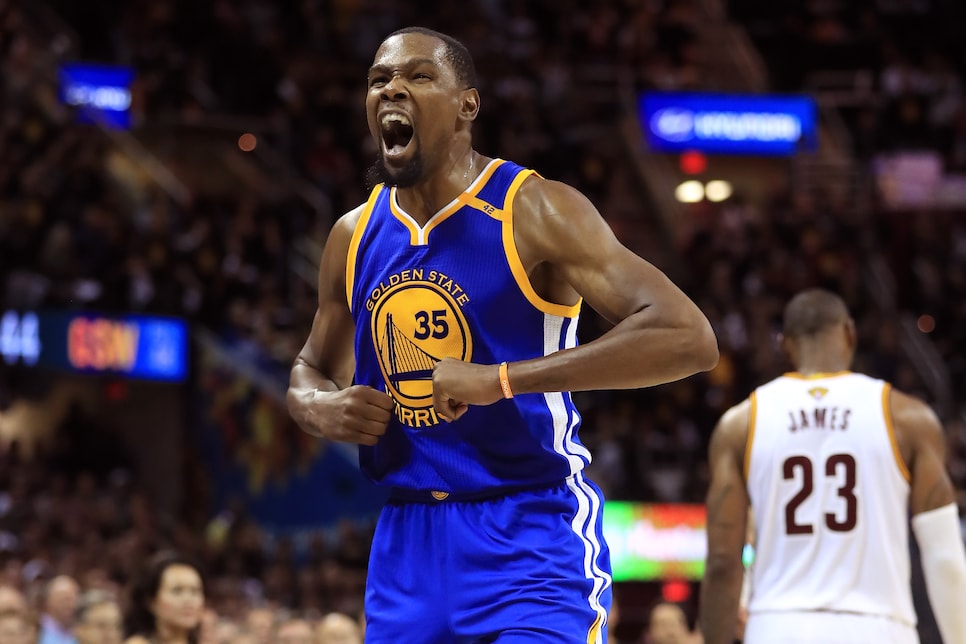 It's been a nice summer for Kevin Durant. He piloted the Golden State Warriors to an NBA Championship, winning the Finals MVP in the process. He re-upped with the Warriors to the tune of a two-year, $53 million contract, and has vocally taken to Twitter to troll his critics. In-between social-media slams and title-defense training, Durant also finds the occasional pocket of recreation to play video games. And by "pocket," we mean entire days.
Durant, appearing on the YouTube series "Hot Ones," admitted that, while he's a fan of the NBA 2K game, it's Rory McIlroy PGA Tour that really revs his engines.
"I'll play that like seven or eight hours a day sometimes," Durant said. "Me and my friends will go online and play. It's so much fun."
Eight hours?!?! When does the man find time to perfect that silky-smooth jumper?
If Durant's that big of a golf fan, maybe he should spend some time at the driving range. Judging by this video of his swing...
...it's in desperate need of some TLC.
Better yet, unlike most hackers who bemoan the game's time constraints, clearly Durant has the schedule to accommodate such visits.