Be Right
Kevin Na's caddie Kenny Harms on the jump to LIV, how real the Grayson Murray saga was and the moment his boss first went viral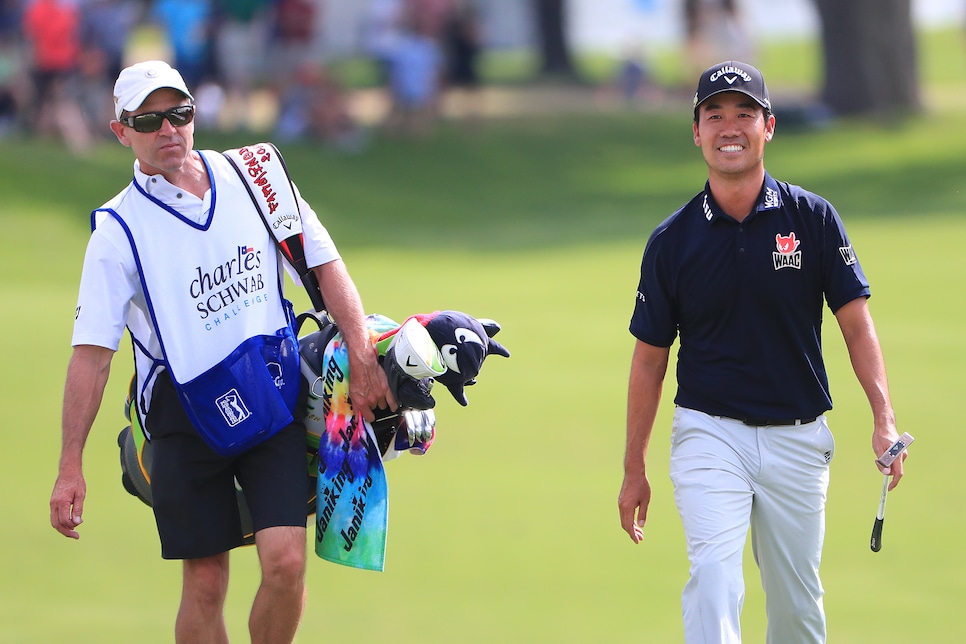 For Kevin Na, the past week, month, and year has been an absolute whirlwind. The same goes for his longtime caddie Kenny Harms, who has been on Na's bag for well over a decade and considers his boss family.
Harms, like the rest of us, was informed of Na's decision to resign from the PGA Tour to make the jump to the Saudi-backed LIV series on Saturday. While equally surprised as the entire golf world was at first, Harms fully supported his bosses' decision and will be alongside him as always on Thursday at Centurion in London.
"The PGA Tour has been my home, we both love the PGA Tour," Harms said on this week's episode of the Be Right podcast. "We had the opportunity to do something different. Kevin just had his third child, and LIV presented us with an opportunity to play less golf and we really looked at it hard and long and he decided that he was going to make the move and here we are in London, first event.
"It was a tough decision on his part, for sure. The tour's been great to him, he's played 19 years on tour, but it was time for something different, something exciting. 54 holes, less wear and tear on his body, he's 38 years old. He's got three kids, he's going to be home 40 percent more of the time, so I applaud him on his decision. He's putting his family first."
Na's resignation is a move a number of players are already copying, including Dustin Johnson, who made the same announcement during a press conference at the opening LIV event on Tuesday. The growing consensus seems to be that resigning is a strategic move by these players to avoid sanctions from the PGA Tour, which also makes it unlikely they'll be banned from any majors (the USGA has already announced it won't ban LIV players from the U.S. Open at Brookline).
Harms was kind enough to hang with us for 30 minutes to chat all things LIV, plus how real the whole Grayson Murray-Na feud was, and much more. Please, have a listen to the full episode below: