What's In a Name?
The LIV Golf team names are in and they are the worst things you have ever seen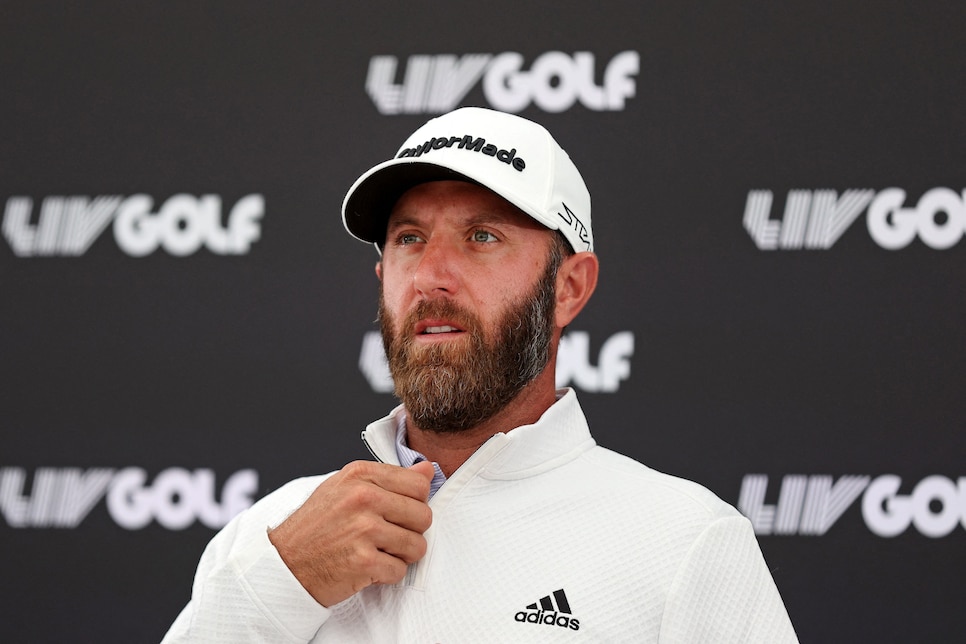 Maybe you think LIV Golf is an abomination of not just sport, but humanity. Maybe you disagree with where a golfer decides to play, but will defend to the death their right to play there. Maybe you went out and got a "LIV, LOVE, LAUGH" tattooed next to your barbed-wire bicep ink to own the libs. There's a beautiful, vibrant rainbow of responses to the impending launch of LIV Golf, but one thing we can all agree on—one thing that might finally unite a golf nation divided—is that the team names suck.
On Tuesday, one day after finalizing its first field and two days before playing its first tournament, LIV Golf—which runs a season-long team series alongside the individual competition—unveiled the names and captains of their 12 squads and hoo doggy are they embarrassing. Behold.
If this was your kid's rec soccer league, you'd pull them out of school and move to a new state. But it's not. It's a professional sports league populated by consenting adults who should know better but, based on a growing body of evidence over the past several months, clearly do not. But enough with the grandstanding (not that LIV tournament organizers seem to mind). Let's get to the fun part shall we?
Dustin Johnson - 4 Aces: Imagine 'Top Gun' but Iceman now has a second-grade reading level.
Graeme McDowell - Niblicks: Fun fact: This is the name of the one porno in all of Northern Ireland.
Ian Poulter - Majesticks: What is this? Hogwarts? Avada kedavra this sh*t immediately.
Kevin Na - Iron Heads: Get it? It's called "Iron Heads" because this is the kind of name you come up with after someone hits you over the head with their irons.
Louis Oosthuizen - Stinger: Louis Sting Operation? An undercover agent working for the good guys, exposing the crimes of sportswashing to the world? This is a YouTube stream we would actually watch.
Martin Kaymer - Cleeks: OK, now we're just making up words.
Peter Uihlien - Crushers: What you end up with when you're on auto-draft for name-selection night.
Sihwan Kim - Smash: Because "Crushers" was already taken.
Phil Mickelson - Hy Flyers: In the upset of the century, Phil's team is not named "bombers." He's really turned over a new leaf, you guys.
Sergio Garcia - Fire Balls: Well it certainly wasn't going to be "even-tempered balls" now was it?
Talor Gooch - Torque: Gooch torque. That is all.
Wade Orsmby - Punch: Nothing strikes fear into the heart of your opponent like a name that says "yeah, we'll be punching out a lot."