Liv and Let Liv?
How the golf world reacted to Dustin Johnson's wild LIV Golf heel turn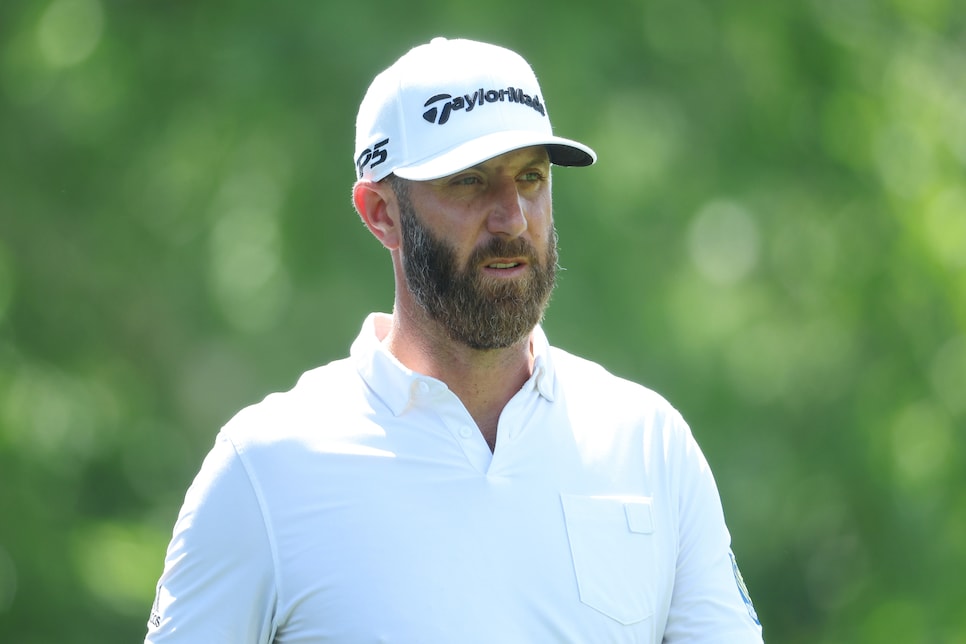 After months of speculation, justification, bad blood, empty promises, pearl-clutching, and cash-grabbing, LIV Golf—the Saudi-backed, Greg Norman-led rival to the PGA Tour—finally has golfers. 42 of them in fact. On Tuesday, golf's XFL announced the field for their first official tournament, set to be held at Centurion Club just outside of London later this month. While the roster was full of also-rans and up-and-comers, as expected, there was one name no one did:
Just over three months after Johnson pledged his commitment to the PGA Tour, the 2020 Masters champion committed to its biggest rival instead. The societal implications are icky and the carrot reportedly enormous, but nothing reverberated across golf quite like its own echo chamber as it reacted to the news. We're of course talking about Twitter, and if we're talking Twitter, it only makes sense to start with Max Homa.
But Homa wasn't the DJ's only peer to sound off, as Wesley Bryan shared a similar take on the dystopian realities of post-PIP golf.
Comparing the current PGA Tour landscape to the NBA is not exactly the compliment it seems, however, and LPGA Tour pro Marina Alex did her part to drive that point home.
If those were the takes of the "pros," though, they paled in comparison to those of the "Joes"—some of them employed by this very site—who all experienced the very same gag reflex following the news of DJ's heel turn on Tuesday.
Potshots at DJ's geographic knowledge of the Arabian Peninsula, fair or foul? That's for you to decide. But one thing is certain: If we had a penny for everyone's thoughts, we'd be richer than DJ is about to be.