Stats
Keegan Bradley keeps adding to one of the most bizarre match-play streaks in golf history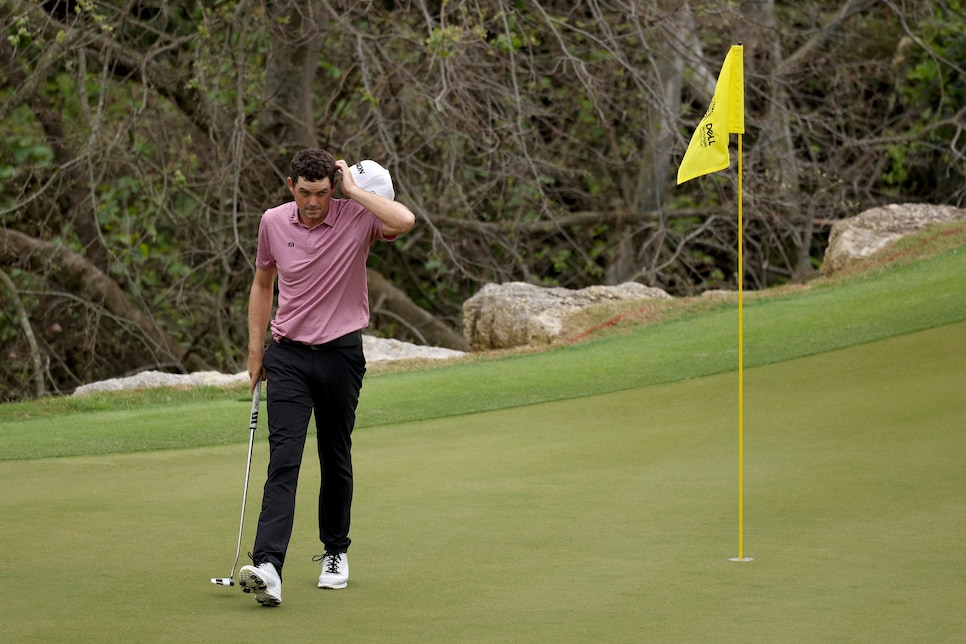 Keegan Bradley has never fared well at the WGC-Dell Technologies Match Play. Heck, his most notable moment in nine appearances was when he and Miguel Angel Jimenez got in a heated exchange back in 2015. But since the tournament moved to Austin Country Club the following year, he's managed to do something that seems almost impossible. Again, not that that's a good thing.
So even as Bradley rallied from 3-down late to Denny McCarthy on the strength of two birdies and an eagle over the final four holes, the five-time winner was left in a very familiar—and unsatisfactory—position: Without a win.
Incredibly, this has now been the case in all 10 matches Bradley has played in Texas. He has made it to the 18th hole at Austin Country Club in every match. And he has walked off that green without a victory every time. Bizarre.
In seven of those matches, including his opening-round tilt in Group 3, Bradley has earned a tie. In three, a loss. And again, zero wins. In 10 tries. Despite going the distance every time. It has to be one of the craziest match-play stats and one of the wildest streaks in golf history. (Funny enough, that infamous match against Jimenez ended on 18 in a loss as well, albeit at TPC Harding Park.)
As our Shane Ryan pointed out a few years back, Bradley's lack of success in match play goes beyond his lack of wins at Austin Country Club. After experiencing early success in the format at the 2012 Ryder Cup—with Phil Mickelson as his partner—the wins have been few and far between no matter the venue.
That being said, Wednesday's tie must at least feel like a win for Bradley considering the finish. And a tie on Day 1 of round-robin group play keeps you in the hunt. Bradley will play Scott Stallings on Thursday and Rory McIlroy on Friday. If he's going to break this crazy streak, though, he's going to probably have to walk off 18 with the lead in at least one of those matches.