Stats
Justin Thomas tops everyone (yes, even Tiger Woods) in this all-time PGA Tour scoring stat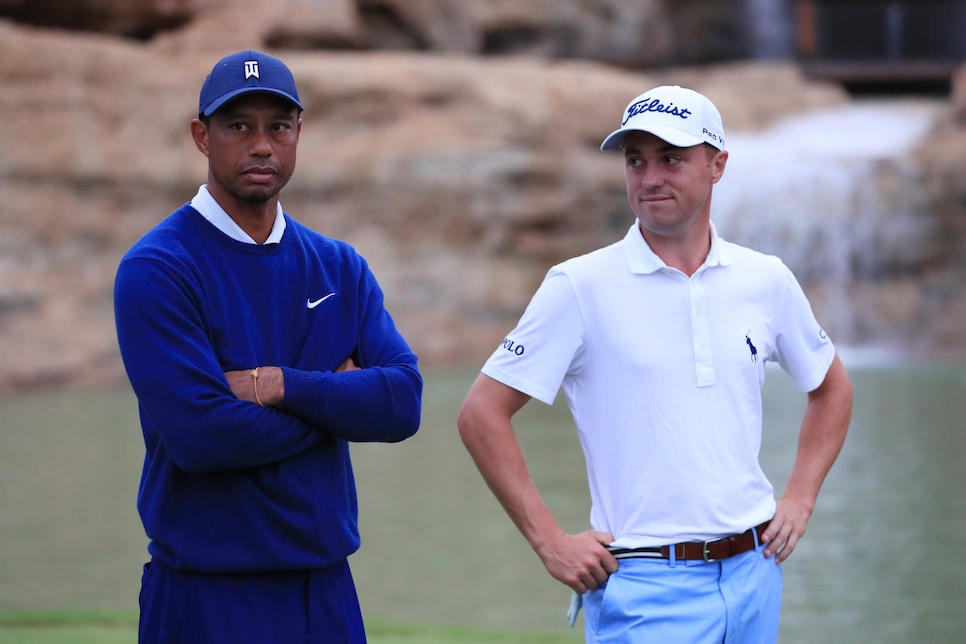 Justin Thomas revealed on Tuesday the list of goals he set for himself before this past season. It's not the first time the PGA Tour star has done this, but never has he shared one with so many failed on-course objectives. That being said, "failed" is a bit strong considering how ambitious the list, which includes things like "Win 2+ majors," is.
If Thomas wants a bit of a pick-me-up before next season starts next week, though, we've got a good one. Or, rather, statistician Lou Stagner found a good one. Turns out, when it comes to going low on the PGA Tour, no one has been better than Thomas. Ever.
According to Stagner, Thomas has the highest percentage of rounds of 64 or better since the tour started keeping detailed stats in 1983. And yes, that includes JT's buddy, Tiger Woods.
Now that's a list Thomas can be proud of. He's got a ways to go to keep his low-round rate that high for as long as Woods did, but that's impressive. And how about Webb Simpson hanging with the GOAT?
It should be pointed out there's a bit of a caveat here, which is why the list is packed with mostly younger, current players. In a previous tweet, Stagner pointed out scoring has gotten significantly better across the board on the PGA Tour in recent years.
Back to Thomas, even during a (relatively speaking) disappointing season he shot 64 or better four times—or at a .455 clip, which is nearly on track. And one of those came in the third round of the Players Championship, where he picked up his lone victory of the year.
Not surprisingly, if you look back at the 2016-2017 campaign in which he won five times including his only major, he cooked even more. That season, Thomas shot 64 or better nearly 8.5 percent of the time.
In any event, this wasn't part of JT's goals, but it's still a nice accomplishment. And a nice bit of info he can needle Tiger about at their next dinner.