The Loop
JR Smith reading the Orlando bubbleleague menu deserves to be its own Food Network show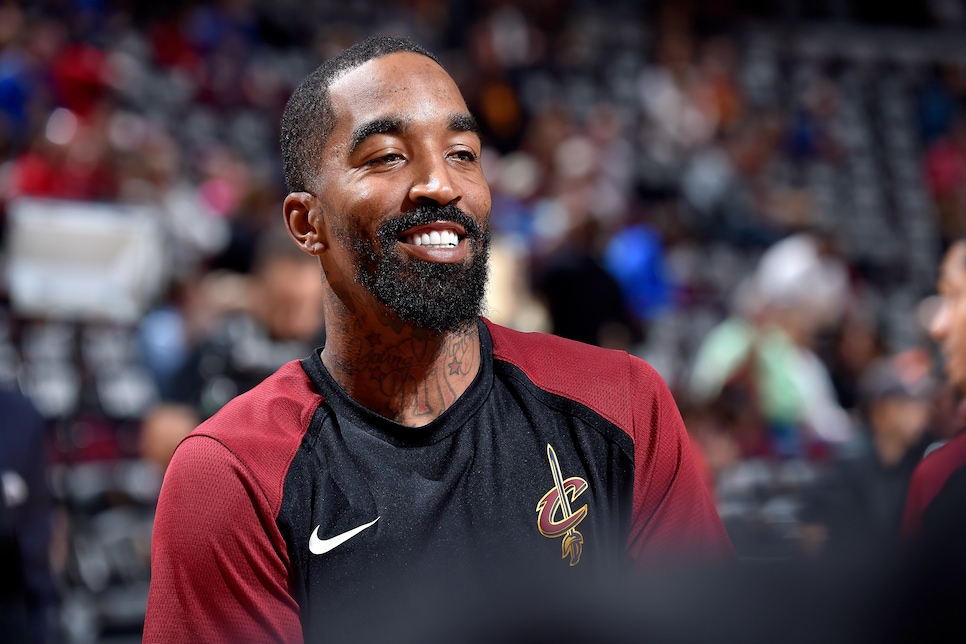 A lot has been made about the quality (or lack thereof) of the food at Bubbleleagues across America. We've seen MLS, WNBA, and NBA players chime in on social media with their own expectation vs. reality experiments, and it's been a bad look for both sides—for the leagues, who really should do better, and the players, who come off like picky six year olds at the dinner table. One player who isn't complaining, however, is the newly re-signed JR Smith, who turned the reading of the Orlando Bubbleleague menu into must-see TV this week.
You just can't fake that kind of excitement. "Braised beef short rib?! DAMNNNN" Smith exclaims with the enthusiasm of a man who has been making Top Ramen for himself every night since retirement. Also piquing JR's interest is a New Strip Steak, shrimp n' grits, and a option of cheesecake or creme brulee for dessert (creme brulee all day, baby.) Needless to say, if Food Network produced a show where JR drives around the country and reads off menu items at random restaurants, we would definitely tune in for the pilot.
Unfortunately for JR, he is still in the "expectation" stage of the dinner hour. "Reality" is going to look very different. Maybe that's fine. Maybe JR—who signed with the Lakers after 20 months out of the league—is just happy to have a hot meal and ball out. We certainly wouldn't blame him. But he might want to pump the breaks on that New York Strip. You're a long way from Peter Luger, my friend.