Ear Muffs
British Open 2023: Jon Rahm drops massive F-bomb at Hoylake, reminds American golf fans the mics are even hotter in Europe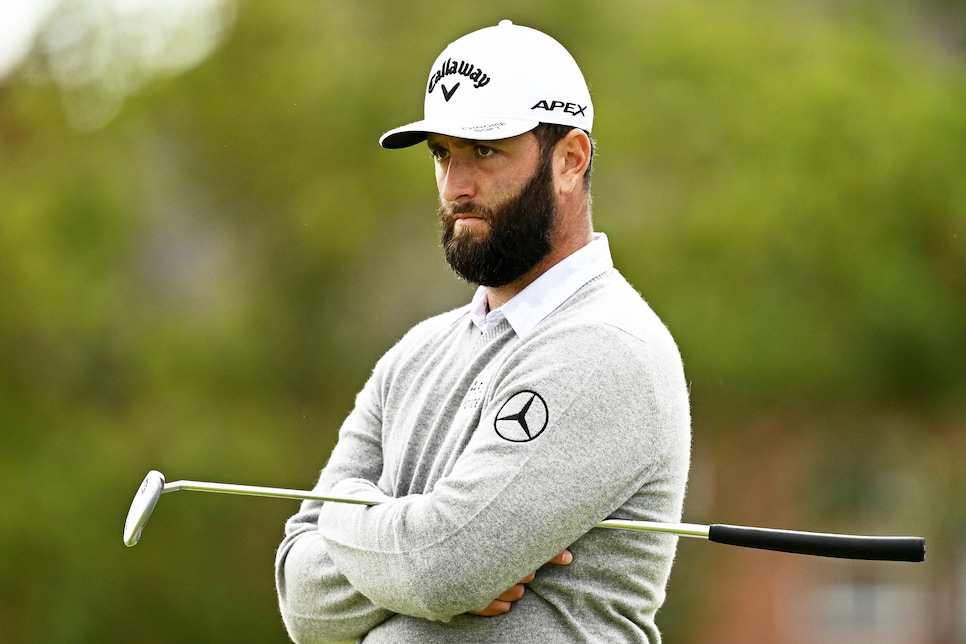 On Friday, after lipping out a par putt on the 10th hole, fiery Spainard Jon Rahm unleashed a muy picante F-bomb that will reverberate around Royal Liverpool for decades to come. Ear muffs, kiddos.
If this offends delicate American golf fans, who have become domesticated by 15-second delays and well-timed bleeps, we apologize. Then again, what do you expect from those free-wheeling Euros? Nude beaches, 18-year-olds drinking, the Autobahn. Anything goes over there.
As for Rahm, we feel his pain. The resulting bogey dropped him to three-over for the tournament, rendering his already slim chances at making the cut even slimmer. After a sizzling start to the year culminating with a come-from-behind victory at the Masters, Rahm has struggled at the majors. But while his game has cooled off, it's good to know the mics remain as hot as ever.
Is it the British Open or the Open Championship? The name of the final men's major of the golf season is a subject of continued discussion. The event's official name, as explained in this op-ed by former R&A chairman Ian Pattinson, is the Open Championship. But since many United States golf fans continue to refer to it as the British Open, and search news around the event accordingly, Golf Digest continues to utilize both names in its coverage.