wrong sport
British Open 2023: Rickie Fowler called 'coward' by heckler for truly bizarre reason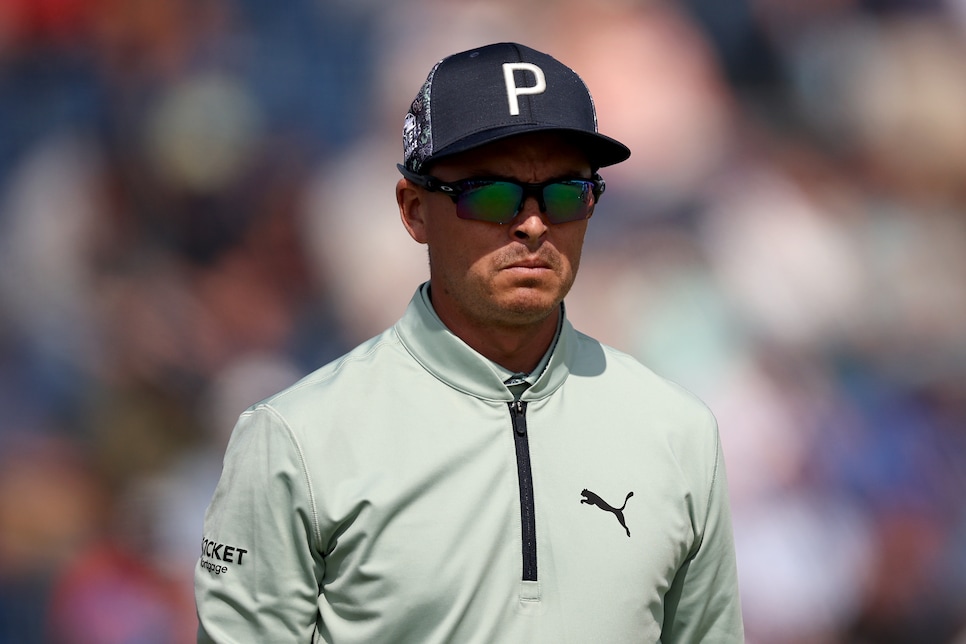 Rickie Fowler ended his opening Open round in embarrassing fashion on Thursday. The six-time PGA Tour winner finished his first day with a snowman, including two out-of-bounds shots after his tee shot. He's one over, so he's certainly not out of it, but he'll have plenty of work to do on Friday to get back into contention.
If someone were to heckle Fowler at Royal Liverpool, it would make sense to do so for his poor showing on No. 18, but that wasn't the case. Instead a fan had another critique that was apparently more important than ridiculing Fowler's final hole of the day.
That's a very detailed jeer, and you have to respect that the patron had it loaded up and ready to go in case he got near Fowler. Fowler hit back, of course, with a very sly way of saying "I have more money than you," which is the best retort in a situation like this.
Spieth has already stated that he's "emotionally involved" in Leeds since becoming a shareholder, but Fowler's eye is on the main prize: winning golf tournaments and besting hecklers.