Business
Jordan Spieth, Justin Thomas acquire minority stake in storied English football club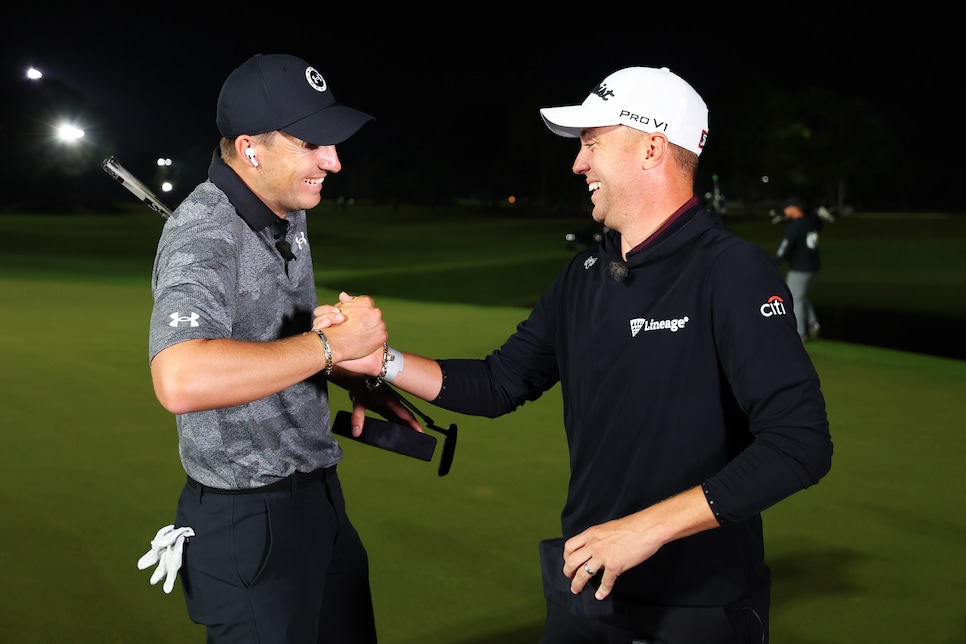 Jordan Spieth and Justin Thomas celebrate after winning The Match 7.
Mike Ehrmann
Jordan Spieth and Justin Thomas took in Wimbledon last week, but the PGA Tour star duo could be watching a different sport in England soon—and from the owner's box.
In an interview with Sky Sports on the eve of the Genesis Scottish Open, Spieth confirmed that he and Thomas are investors in Leeds United. The two golfers have bought shares in 49ers Enterprises, which is set to become 100-percent owners of the squad. Previously, the 49ers group, which also owns the NFL's San Francisco 49ers, owned 44 percent of the English team.
"We thought it would be a cool opportunity," Spieth told Sky Sports. "It's a big city, historic club, great venue in Elland Road, and once we looked into it we realized it could be really exciting."
The English football club has been in existence for 103 years and has captured three league championships, but is coming off a disappointing season which saw them relegated from the Premier League after finishing 19th among 20 teams.
"Relegation wasn't ideal, but we got involved with the 49ers group about purchasing a larger share and getting in with them doing things so successfully as they do everywhere they've touched," Spieth added.
Spieth noted that relegation played a role in the negotiations, and was the reason that fellow friend and PGA Tour pro Rickie Fowler backed out.
"They [the 49ers] renegotiated after relegation and it was possibly a better deal—as long as they can get promoted [to Premier League] soon," Spieth said. "I'm excited to have a team I'm emotionally invested in. I've watched the Premier League intently for a few years. Hopefully, we'll be back very soon."