Tour Life
British Open 2023: Could Jordan Spieth's second child cost Team USA at the Ryder Cup? (Kidding. Sort of.)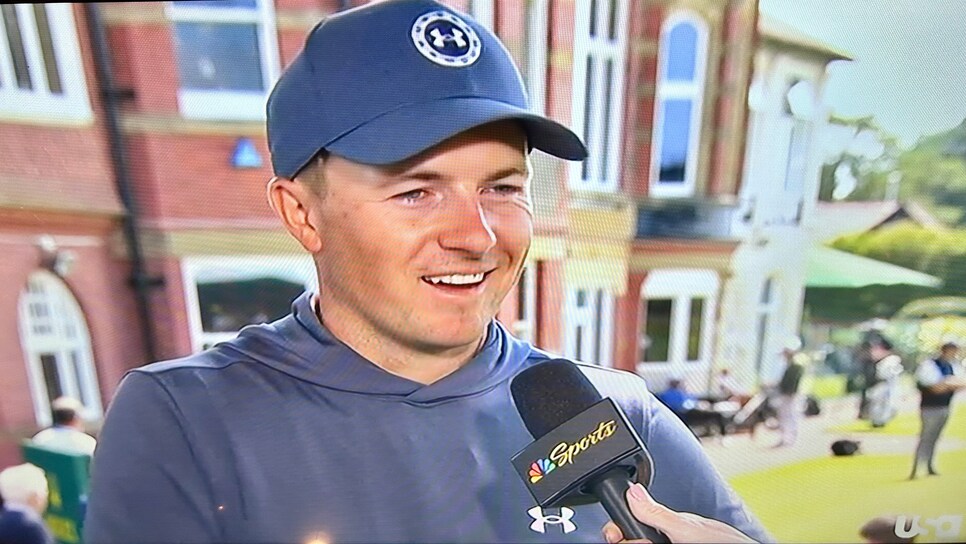 Jordan Spieth was all smiles following an opening 69 at the Open Championship, and why not? The three-time major champ is in the hunt for a second claret jug and expecting a second bundle of joy in a couple months. But, wait, isn't there a pretty important golf event in a couple months?!
Of course, that would be the Ryder Cup, where Spieth has been a Team USA stalwart throughout his career. But now captain Zach Johnson and all of America needs to hold its breath over the Spieth's due date. Jordan has his fingers crossed that the doctor is right about this one.
"Yeah, hopefully make the Ryder Cup team, and just, hopefully everything kinda comes right in the middle there," Spieth told NBC Sports' Cara Banks after Thursday's round at Royal Liverpool.
That's a lot of "hopefully"s right there . . .
"So, yeah, things are good," Spieth continued. "Take one day at a time. Try to take care of this championship, and then playoffs, and then that stuff after."
Yep, "that stuff." As all parents of multiple children will tell you, going from one to two kids is another world.
But, again, "hopefully," it all times out for Spieth in terms of both the Ryder Cup and the FedEx Cup Playoffs. If so, that kid is a real keeper.