Tour Life
British Open 2023: Local contender has funny explanation for why his girlfriend left in the middle of his special first round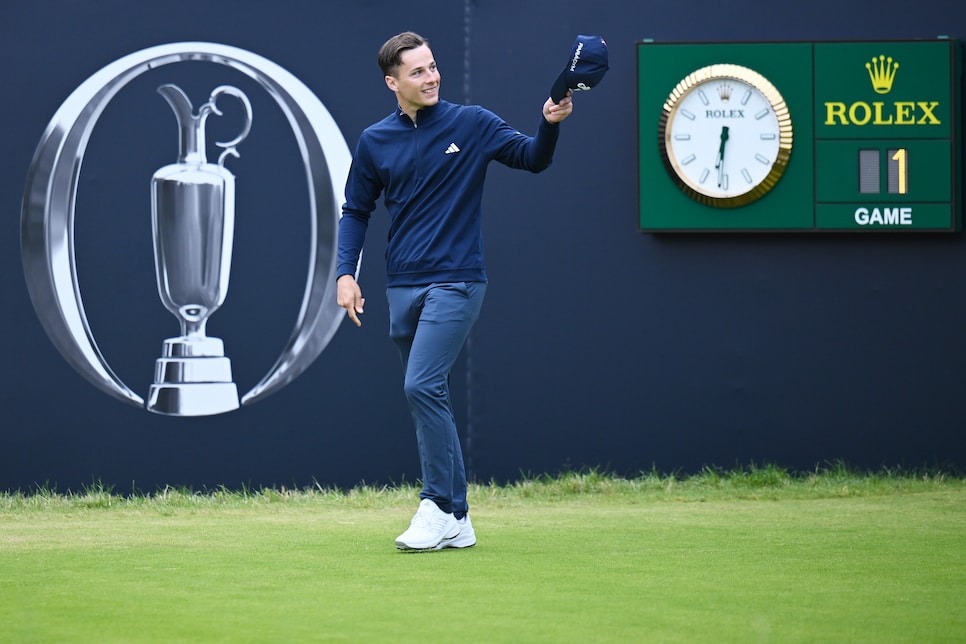 It was a truly special day for Matthew Jordan—a member at Royal Liverpool since age 7—who got to strike the opening tee shot at the 2023 Open Championship, and then played his way into contention with a first-round 69. But one of the most special people in his life left during the middle of it.
When asked about his local crowd support after, the 27-year-old Hoylake native revealed that his girlfriend missed most of his performance. And in hilarious fashion. As Jordan explained, she had somewhere slightly more important to be on Thursday morning.
"I mean, obviously I had family and girlfriend's parents, girlfriend was there for the first six, seven holes," Jordan said. "She had to work. She didn't leave me. She didn't see me make bogey and leave, she had to go and work."
But most of the significant others at Royal Liverpool are on vacation while it's a home game for Jordan's. So good for Kate for making it to her job. That being said, her employer couldn't give her the day off? Her boyfriend is playing in the freaking Open Championship!
"She works with European Tour productions, so she works in the big green trucks," Jordan said when asked a follow-up question.
OK, that makes a LOT more sense.
"She got up before me early at 6:00 I think it was, and she's not finishing until 9:00 herself," Jordan added. "She's got a few brownie points there, and I'll have to treat her to a sandwich or something."
Um, yeah. Keep this play up with a $16.5 million purse on the line, and she'll probably be expecting a pretty nice gift.