romance
British Open 2023: Sahith Theegala's girlfriend watches entire range session in the pouring rain, deserves all of the accolades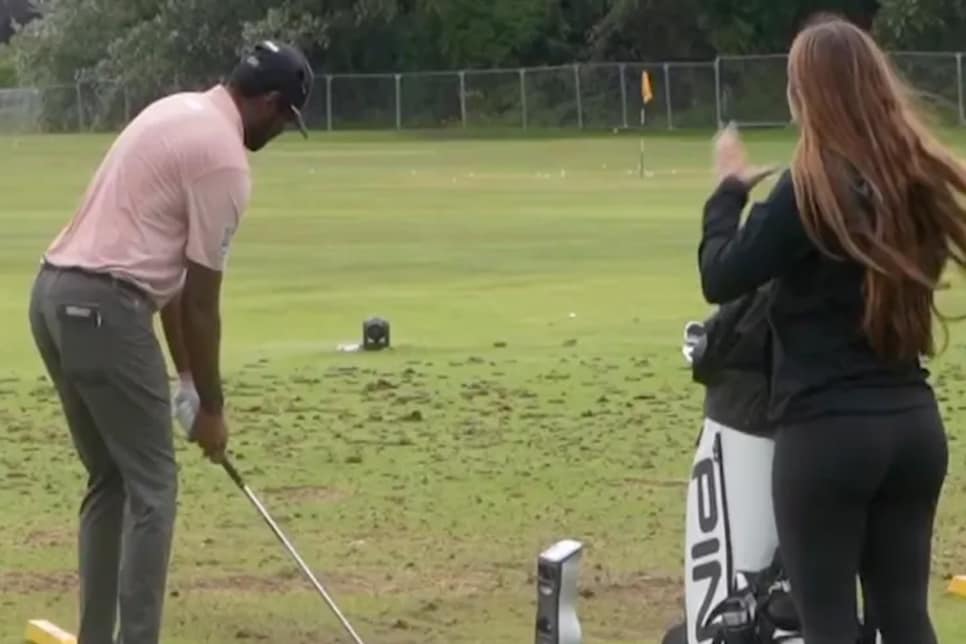 It makes sense that a PGA Tour pro would hit the driving range in terrible conditions heading into the Open Championship. You have to be ready for whatever weather Mother Nature throws at you. If you're a significant other, however you have no responsibility to be outside. Chill on a hotel bed, find a local pub, basically do anything else.
Sahith Theegala's girlfriend Juju Chan is much tougher than rest of us, though. On Tuesday, she was spotted standing on the range in pouring rain throughout Theegala's entire session with an umbrella, smiles and jokes.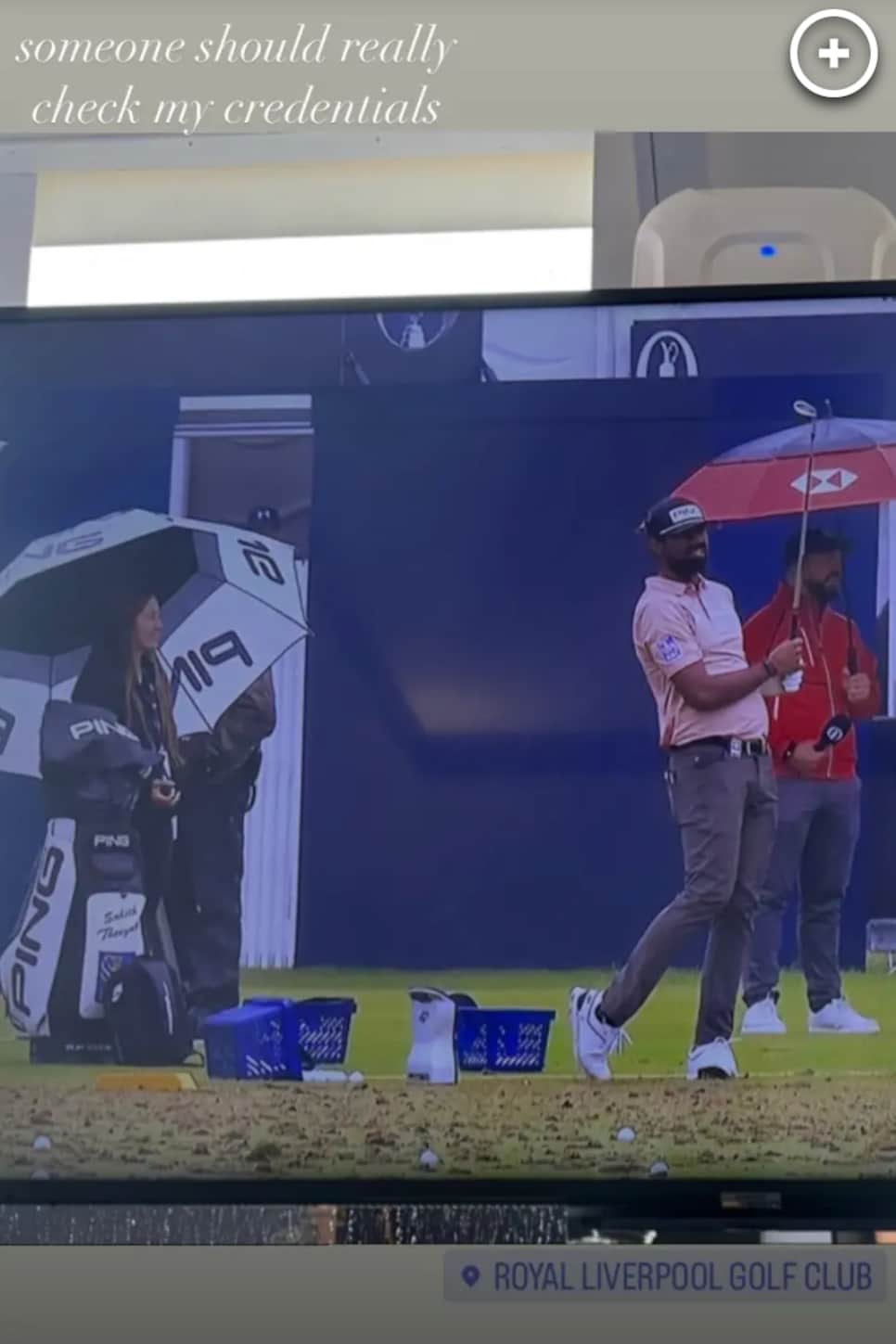 "Someone should really check my credentials," she teased on her Insta story, along with a photographic proof of her grit.
The two met at Pepperdine, and needless to say the LA university has better weather than Hoylake. But Chan is an athlete that's used to water as well, as she was an impressive college swimmer. She even helped set a new school record with her team during a 2019 200-meter medley relay.
Theegala is coming off of a ninth-place finish at the Masters, so we know his game's in good shape to make a run this week. More importantly, we know he has his sweetheart's support through rain or shine.