The Loop
John Smoltz once played 73 top-100 golf courses during one season with the Atlanta Braves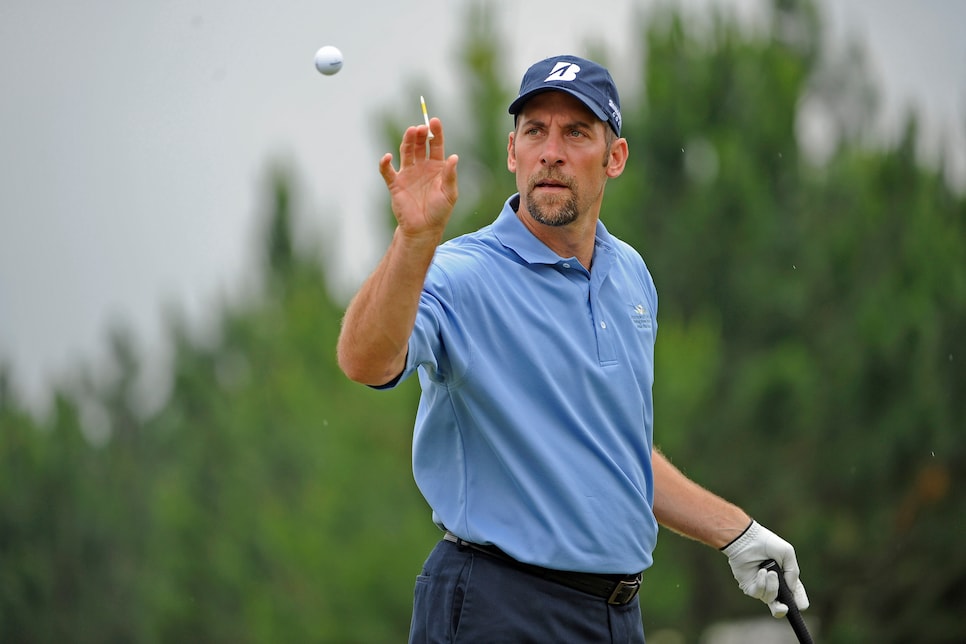 If you're tuned into this MLB postseason (how could you not be!? Yankees baby!), chances are you've heard the voice of John Smoltz sitting alongside Joe Buck as they call the ALCS on Fox and FS1. October has always been a busy time for the Hall-Of-Famer, whether he was making deep playoff runs with the Atlanta Braves or broadcasting games during his "retirement." Unfortunately for him, this leaves little time for golf, something he's almost as good at as he was at striking out batters.
"Very much so," Smoltz said, "When I get to October I pretty much know I'm not going to play much, it is the time I love about baseball, and I do love what I'm doing here, but it takes a while to recover once the season's over."
As we saw with Yankees pitcher Sonny Gray and Astros pitcher Lance McCullers Jr. in game four, long layoffs can certainly help a pitcher, just not a former one who is talking about a long layoff from golf. Even if he is a plus-2 handicap. Don't feel too bad for him though, he says he still does what he can, especially when work takes him to New York.
"I played Sunday, about 27 holes, and I played while we were in the Indians series back here (in New York), because the one good thing about coming here, I work for MLB Network as well and I keep my set of clubs at the Network, so when I'm in New York I've got access to clubs."
Smoltz sounds like every avid golfer ever that says they don't get to play enough, and by not enough he means 27 holes over the weekend. After lauding New York area golf courses like Winged Foot, Hudson National and Somerset Hills, Smoltz revealed just how much he and teammates Greg Maddux and Tom Glavine used to play during their time with the Braves.
"We ended up playing about 73 of the top-100 golf courses during the year, just the cities that baseball took us to."
We're not sure which season he's referring do, or which top-100 list (definitely ours), but that's insane! Is there a better job in sports, or the world for that matter, than being an MLB pitcher? Make $20 million per year, work one or two days a week and golf the rest of the time. What a life.