Swings of spring: Why golf and baseball are kindred sports
Golf has rapports with multiple sports. The hip and shoulder motions used by NFL quarterbacks and kickers translates well to the links. Tennis shares a similar country-club tenor. Basketball stars Steph Curry, Klay Thompson and Andre Iguodala spend their time on the golf course, and that seems to be working out well for the Golden State Warriors. Thanks to Happy Gilmore, hockey and golf will be forever linked.
But no sport naturally intertwines with golf quite like baseball.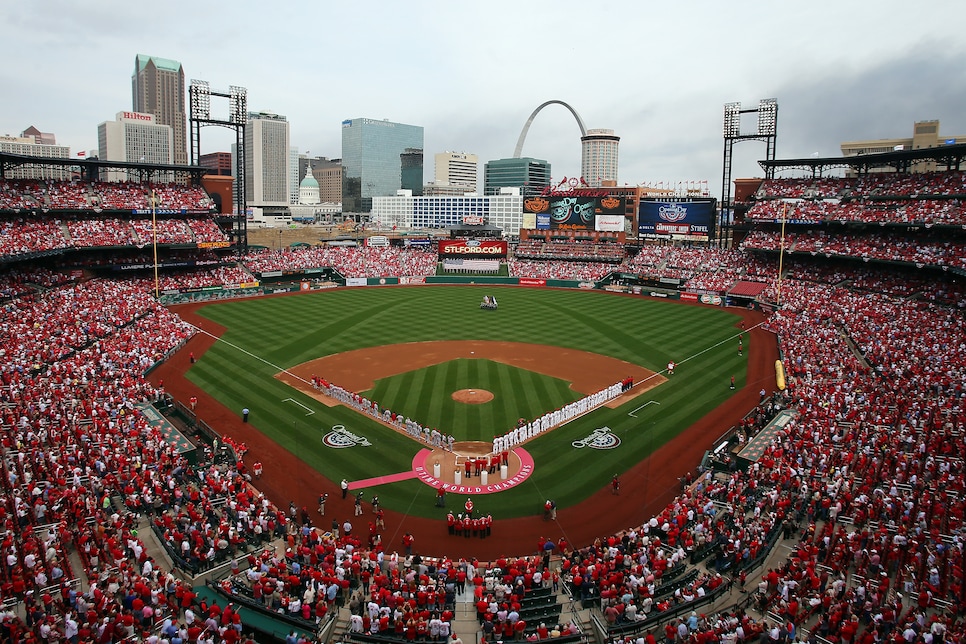 The parallels are many, the most obvious being the calendar: Both start in the spring and end in the fall. Technically, the PGA Tour plays in November, December and January. But, like baseball's Winter Leagues, the general public doesn't pay nearly as much attention.
In the minds of most, February marks the unofficial beginning of these swings of spring. They use the same stomping grounds for training, too: The PGA Tour works its way from the West Coast to Florida, while baseball's camps are scattered throughout Arizona and the Sunshine State. These warm-ups target specific dates. Baseball has Opening Day, arguably the most anticipated moment in many teams' seasons. This coincides with the week of the Masters, a tournament regarded as the best in golf.
Yet, the bond goes deeper than matching schedules.
There's the physical connection, of course. The primary actions of both sports is the swing. The fundamental instructions are interchangeable: Shorten the backswing, drive your hips through the ball, don't fall back on impact, keep your hands quiet. It's why a home-run swing and a perfect golf follow-through can be eerily similar. Or, in the case of Ken Griffey, Jr., identical.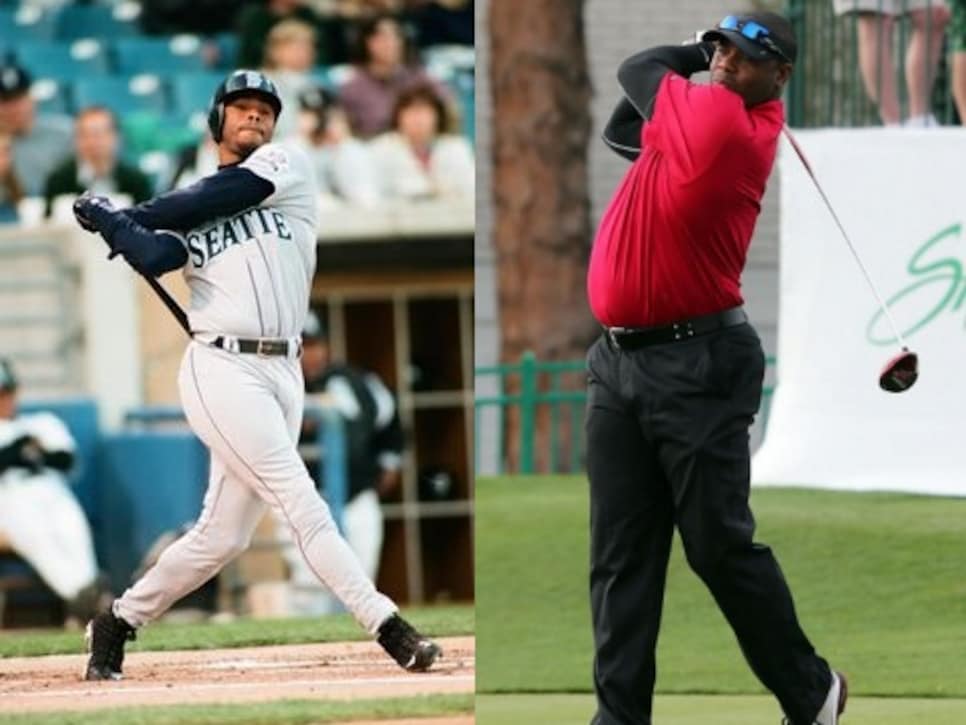 The sports also share a vocabulary. Golfers and baseball players aspire for the "sweet spot," or to "bomb" one out of the park. "Grand slams" have positive connotation, although, as only five golfers have won all four majors, baseball's is easier to attain (Alex Rodriguez alone has 25 in his career).
Speaking of grand slams, despite his stature as a golf icon, Ben Hogan fell victim to the "yips," an affliction where spasms occur when golfers try to putt. The yips can ruin a baseball career too; as golfers can't finish around the green, baseball players can't convert a throw. Other shared misfortunes include whiffs, worm burners, pop-ups, foul balls and the unmentionables that rhyme with "thanks."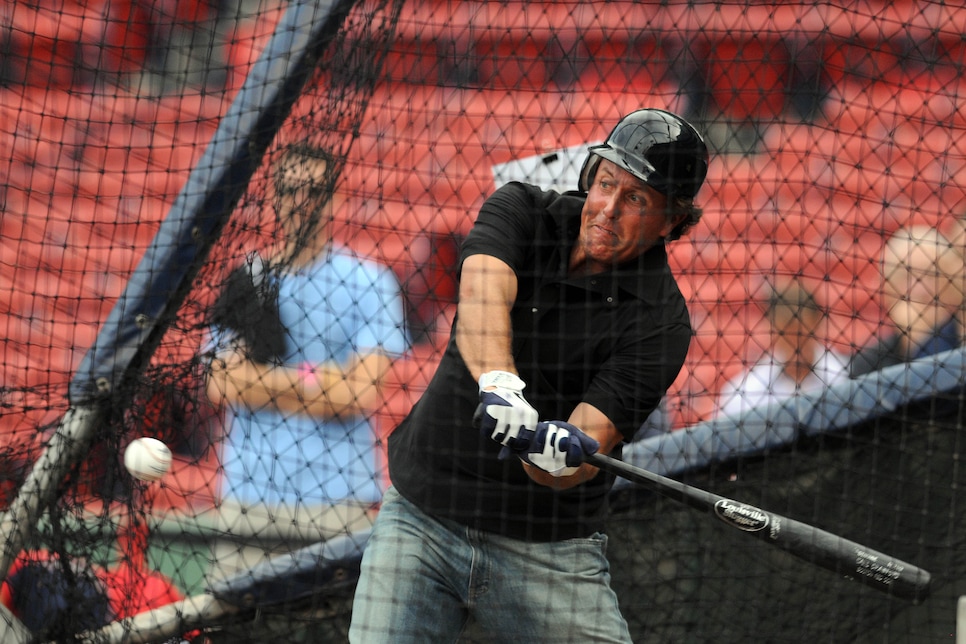 Still, venturing out of one's primary playing field can lead to disastrous results. See Phil Mickelson's pitching tryout with the Toledo Mud Hens -- Lefty couldn't hit 70 mph on the radar gun -- or John Smoltz's Web.com Tour attempt, where the Hall of Fame hurler opened with an 84.
Baseball and golf share two of the more family friendly fan atmospheres in American sports. Admittedly, you might not want to take a child to TPC Scottsdale's 16th hole, but you'd keep them away from Wrigley Field's Bleacher Bums, too. However, on the whole, ballparks are one of the more tranquil settings one could ask, which might explain why the San Diego Padres converted their stadium into a golf course this offseason.
Both sports can boast Bill Murray. The comedian is golf's foremost celebrity hacker, and owns multiple minor-league baseball franchises. Donald Trump claims not only to be a scratch golfer, but to have once been scouted by the Philadelphia Phillies. Joe Buck announces the World Series and U.S. Open, although fan bases wish he did neither.
In a culture that's becoming increasingly concerned with "What have you done for me lately?" golf and baseball keep the past alive in the present. Jack Nicklaus and Arnold Palmer remain the most recognizable names in golf, with Nicklaus' 18 major titles enduring as the record to catch in the sport. Turning into a baseball broadcast -- with announcers rehashing well-known moments, stats, or stories -- is akin to taking a history class.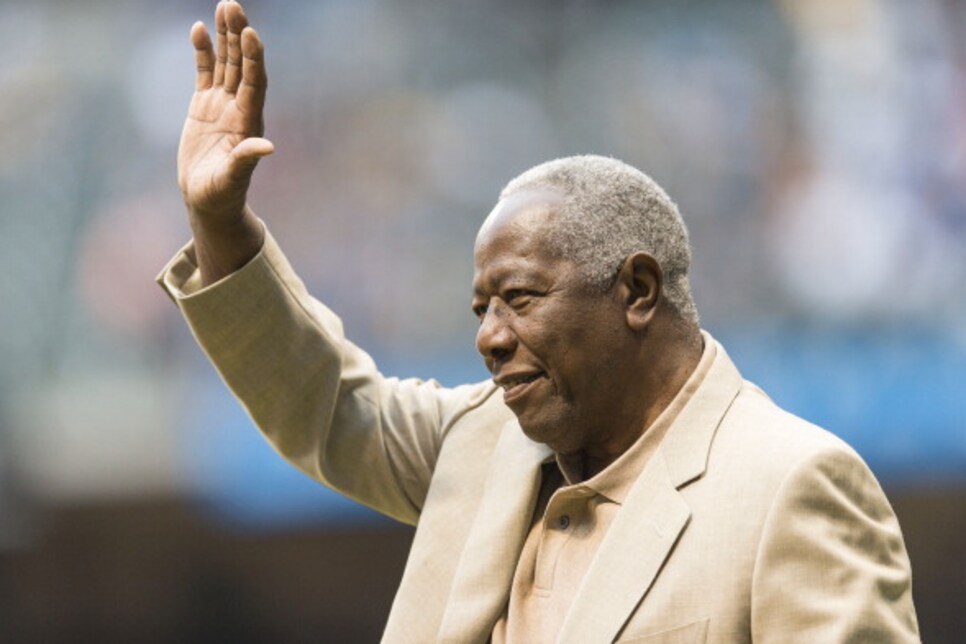 Moreover, both put a premium on mental toughness. A 162-game baseball schedule can be grueling, one that makes it easy to succumb to sloppiness or loss of concentration. The same can be said for golf, where keeping your wits for 18 holes requires the ability to shake off the occasional double bogey or any struggles with the driver.
True, hitting a stationary ball seems a tad easier than a 95-mph heater. Conversely, Hank Aaron, one of baseball's best, once said, "It took me 17 years to get 3,000 hits in baseball. It took one afternoon on the golf course."
Most importantly, each sport infuses a sense of zeal and faith each spring. This will be the year our pitching staff figures it out. I think this new putter will cure my short-game issues. I'm going to make it out to the park every chance I get.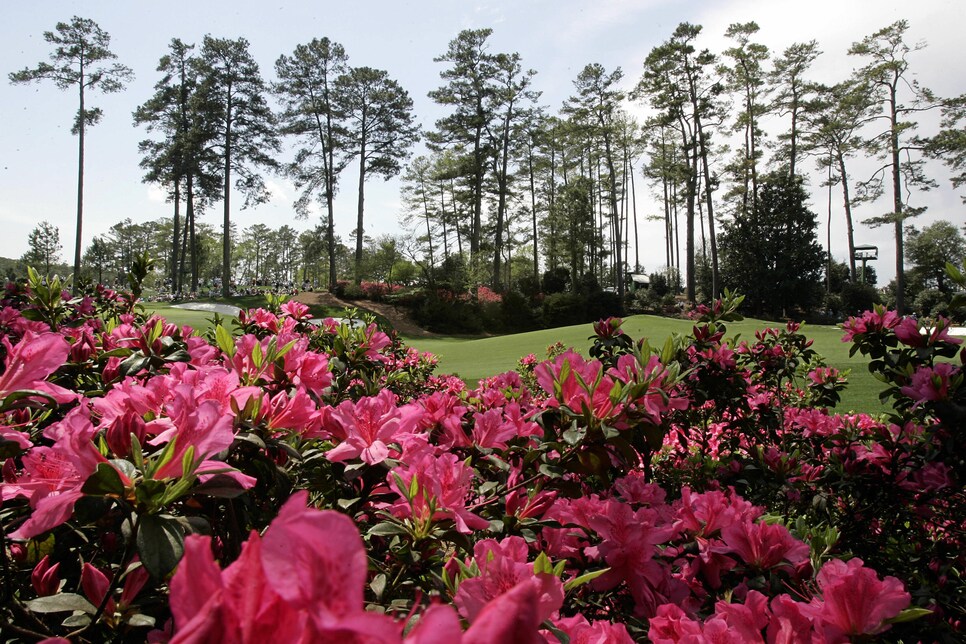 Most of these dreams will never quite come to pass. The rotation will be decimated by injuries, and you'll still be a mess around the hole. But golf and baseball exist in a vacuum; they adhere to no clocks. They are timeless, and if things go wrong, there is always tomorrow.
This time of year is that tomorrow. It's been said, "The day the Lord created hope was probably the same day he created Spring."
If that's the case, golf and baseball weren't far behind.