The Loop
John Smoltz's rough Nationwide Tour debut
John Smoltz's Nationwide Tour debut began in promising fashion. The ending, however, did little to justify the future Hall-of-Fame pitcher's spot in the event.
Playing in the South Georgia Classic on a sponsor's exemption, Smoltz, who carries a plus-2 handicap, started on the back nine and parred his first two holes before birdieing No. 12 to get into red figures. The rest? Well, it was ugly.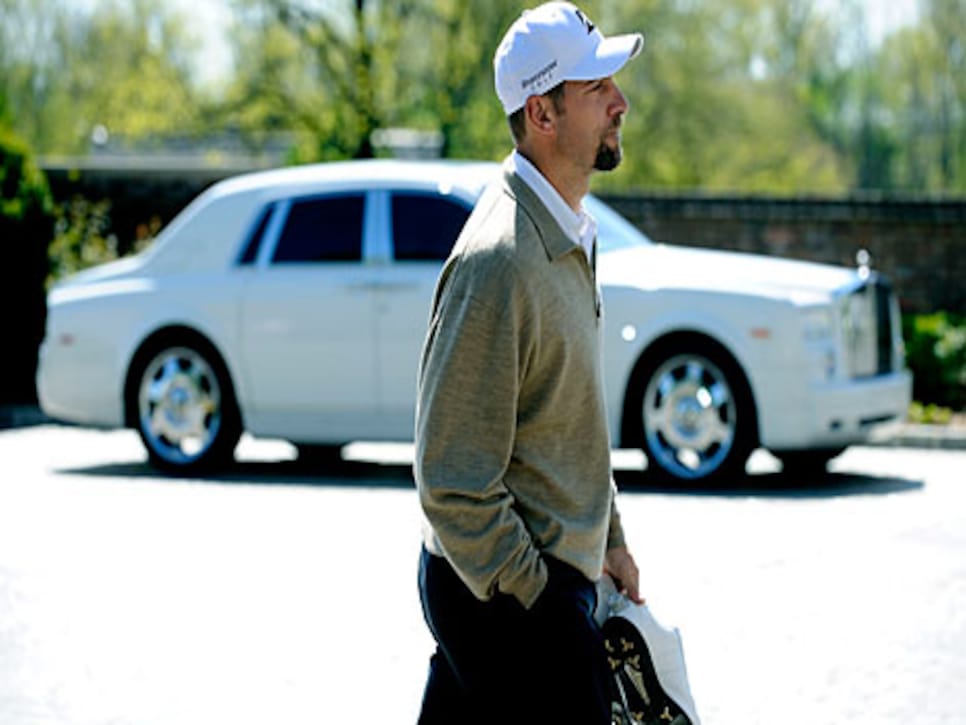 Over the final 15 holes, Smoltz didn't record another birdie while racking up nine bogeys and two double bogeys. The final number, 84, looked more like the reading from a radar gun after one of his sliders towards the end of his baseball career.
Smoltz actually made his first start as a "pro" at last year's American Century Celebrity Championship at Lake Tahoe, where he finished T-2. He found out on Friday that playing against a field of touring pros is a little different as his score left him in last place by four shots at the time of this post.
Smoltz's appearance comes on the heels of NFL legend Jerry Rice's latest failed attempt on the Nationwide Tour. Rice shot 81-82 to finish eight shots behind anyone else in the field at the Fresh Express Classic -- for which he is also a tournament host -- earlier this month. His two-day total left him an embarrassing 23 shots off the cut line. Rice has now played in three events on the PGA Tour's developmental tour and broken 80 just once.
Perhaps this is just one bad day, but it raises some interesting questions. Should retired athletes be allowed to take spots away from golfers trying to make a living? Is the publicity gained for the Nationwide Tour by these appearances even worth it if they're going to be met by such criticism?
Again, this was just Smoltz's first attempt. But the more performances like this are turned in, the more these questions will be asked.
__UPDATE:__Smoltz followed up a rough first round with an even worse performance. He shot a second-round 87 to miss the cut by a whopping 27 strokes and finish nine shots behind anyone else in the field.
Follow on Twitter: [@AlexMyers3
](http://www.twitter.com/AlexMyers3)
(Photo: Jeff Zevelansky/Getty Images)