He's Back
Retired tour pro John Peterson earns medalist honors at U.S. Open local qualifier 10 years after T-4 at Olympic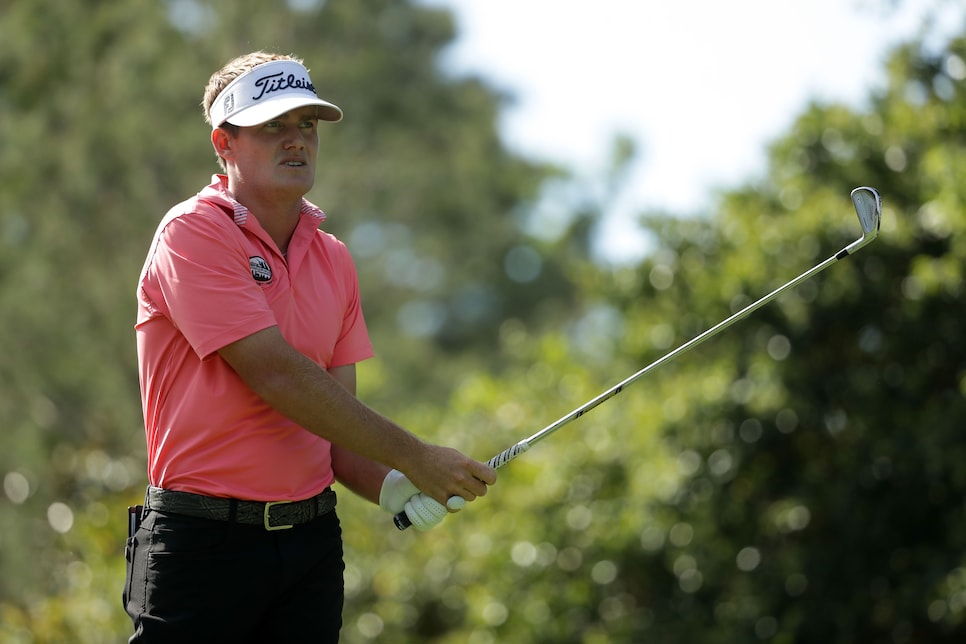 Just when John Peterson thought he was out, the game pulls him back in.
On Monday, Peterson, who has retired, un-retired and re-retired from professional golf countless times over the last handful of years, came back out of retirement to compete in a local qualifier for next month's U.S. Open at The Country Club in Brookline, Mass. Peterson, 33, shot a four-under 68 to share medalist honors at Bayou DeSiard Country Club in Monroe, La., earning one of the three available spots for Final Qualifying, which will take place between May 23 and June 6.
"Somehow I just shot four [under] at U.S. Open locals in my fifth round of 2022," Peterson wrote on Twitter. "Blacked out."
After an early bogey at the par-5 third, Peterson proceeded to birdie four of his next six holes to turn in three-under 33. He dropped one shot at the 12th but got it back with a birdie at the short par-3 15th and made one more birdie at No. 18 for a back-nine 35.
"I haven't won a golf tournament of any kind in 10 years," he said. "I knew I had a chance on the last three holes. It felt really good to have those feelings I never thought I'd have again."
Funny enough, this upcoming U.S. Open will mark 10 years since Peterson's best career finish on the PGA Tour—a T-4 in the 2012 U.S. Open at The Olympic Club. That earned him an exemption into the following year's U.S. Open at Merion, where he tied for 67th. That remains the last major the former NCAA Division I individual champion at LSU has played in.
That could change should Peterson make it past the final qualifying stage on golf's longest day. As of now, he has no idea what qualifying location he'll be teeing it up at. "My first choice was Dallas," he said. "But it's the USGA and me so I'm probably headed to Japan."
Peterson may be referring to the fact he's called the USGA "dinosaurs" on Twitter in the past, or the fact he was snubbed from the 2011 Walker Cup team despite being one of the top amateurs in the world.
Wherever he ends up, don't expect to see Peterson make another return to the pro game, even if he makes it to Brookline and wins the damn thing.
"I'll try to win the U.S. Open, but I want no part of 15-plus events a year. That lifestyle ain't for me."