News
John Peterson is coming out of retirement (again), says he was inspired by Tiger Woods' Masters victory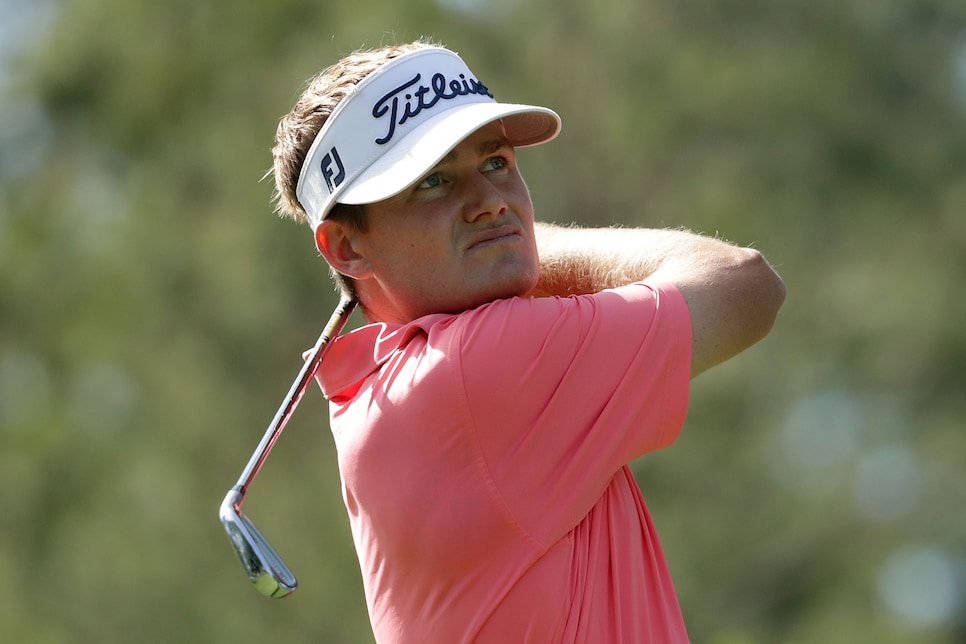 John Peterson, a former PGA Tour pro who retired, un-retired, then re-retired from professional golf last summer, is making a comeback. The former NCAA D-I individual champion made the announcement on Wednesday on the radio show "After Further Review," hosted by Matt Moscona on 104.5 FM ESPN Baton Rouge.
Peterson was last seen competing on the Web.com Tour, one last-ditch effort to retain his PGA Tour card. In four starts between August and September, Peterson made just one cut, a T-56 at the DAP Championship. Since then Peterson has been working "from dark to dark" in the real estate business, a life that Peterson was happy to sign up for when he called it quits. But as he watched the Masters earlier this month, he couldn't help but imagine himself roaming the fairways of Augusta with guys he used to compete against.
"Sometimes you've got to take a step back to realize what you had," Peterson told Moscana. "I was in an office for seven months, and it was fine when I started, I was paying the bills. Then the Masters came along and I'm watching this kid Patrick Cantlay, who in 2011 finished second to me in the National Championship when he was at UCLA, and he's finishing ninth in the Masters, it's on TV, and I beat him and I beat him a lot and I'm just like man, that could be me.
"And then Tiger wins, with his story, it was just so inspiring, honestly. And I quit my job, seriously, the next day after the Masters."
Peterson's cat-and-mouse game, straight out of the playbook of Brett Favre, has been going on for quite some time now. Here's a brief timeline of the 30-year-old's last year-plus:
Unlike Favre, Peterson won't be able to just slide right back into a job. He now has work to do to try and earn any kind of status on a tour, and he sounds confident he will.
"I'm taking a big risk, and I really don't have any place to play right now 100 percent, so I have to qualify and stuff. I will get back, I know I will. It's just kind of a regret watching the guys that I played with my whole life finish top 10 in the majors and just knowing I can do it."
For the full interview on "After Further Review," you can listen here beginning at the 2:34:00 mark.